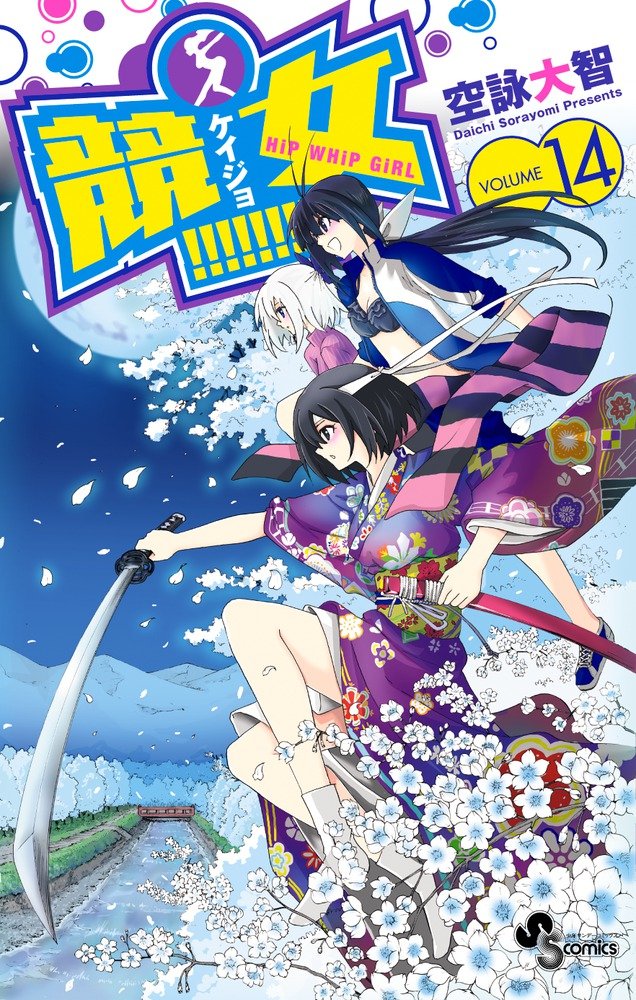 This year's combined 22nd and 23rd issue of Shogakukan's Weekly Shonen Sunday magazine is going to publish the final and last chapter of Daichi Sorayomi's "Keijo!!!!!!!!" aquatic sports manga on Wednesday. The manga's 16th volume will ship in May, the 17th in June, and the 18th in July.
The manga is going to end due to poor anime reception and bad sales.
Author translated comment:
"I'm very sorry to write this but the timeline was not on my side. You see, the editor came to me last week and informed myself to increase the popularity of Keijo!!!. This is not something you can do overnight. I was lost for words, as I believed we were doing fine in rankings. Today, I was informed by my editor that my manga is being removed due to the poor reception of the anime. The anime failed to make an impact, for advertising purposes, and the studio is carrying a loss because of it. It is my fault, and I am sorry. The source material should have been better and I've done a great burden. I was actually very surprised by the reception overseas. In various conversations, I was told it was greatly talked about in America. I'm glad some of you enjoyed it, but I'm sorry once again for failing. My sincerely apologies to Takahashi-san and XEBEC."
The manga was launched in Weekly Shonen Sunday in 2013, and Shogakukan published the 15th compiled volume on March 31.
The manga takes place in an alternate Japan where a sport called "Keijo" by law in 2003 became a sport alongside horse racing, boat racing, and cycling that allows for gambling. In the sport, contestants stand on platforms floating on the water and must use their butts and chests to fight against each other to push each other off the platform. Nozomi Kaminashi, a high school student, aims to join the sport after she graduates. Nozomi was raised in a poor family and hopes to make lots of money by playing Keijo. She grew up training in gymnastics, and she has good balance and flexibility. After high school, Nozomi joins a training boarding school and enters the world of Keijo.
There also is an 12-episode anime series that premiered in October inspired by the manga. Funimation streamed the series with an English dub.
All six Japanese Blu-ray Disc and DVD home video releases for the series are bundling a "completely new bonus anime."