Episode 4 of Date a Live IV introduced the 10th spirit, Mukuro Hoshiyama, who is voiced by Akari Kageyama. The episode aired on April 29, 2022. Mukuro first appeared in space and it's a mystery how long and how she ended up floating there.
The official KADOKAWAanime YouTube channel uploaded a character trailer for Mukuro Hoshimiya before the broadcast of episode 4, and her voice actress was announced there. Akari Kageyama also drew a "doodle" to commemorate Mukuro's first appearance in the series:
Akari Kageyama is known for voicing Beatrice from Princess Principal, Yamashita from Ueno-san wa Bukiyou, Nana Ebina from Himouto! Umaru-chan, Sayaka Hama from Clione no Akari, Aine Chidorigafuchi from Masou Gakuen HxH, Shizuru from Castle Town Dandelion, and more.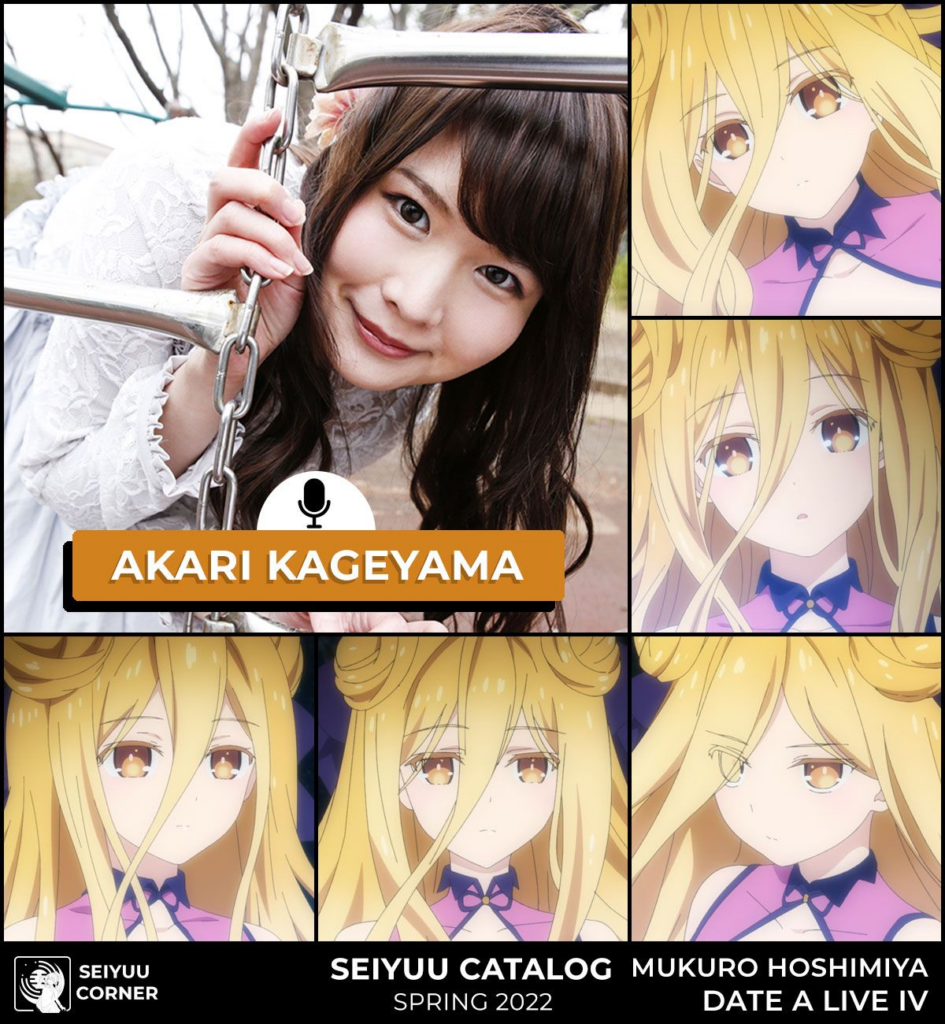 Also Read:
Eriko Matsui Joins Cast of Date a Live as the Ace Wizard, Artemisia Bell Ashcroft
Hiro Shimono Joins Shikimori's Not Just a Cutie Anime Cast
Date a Live IV is the fourth season of the Date a Live series. Jun Nakagawa (High School Fleet) is directing it at studio GEEKTOYS. The first season was animated by studio AIC+ in 2013. Production IMS worked on season 2 in 2014, and J.C. Staff was in charge of the third season in 2019. Keitaro Motonaga (School Days) directed all of it.
Fujimi Shobo began the serialization of Koshi Tachibana's Date a Live light novel series in 2011, with Tsunako's illustrations. It ended in 2020, with a total of 22 volumes available. Yen Press is publishing the Date a Live light novel series in English and describes the plot as:
April 10. The first day of school. Shido Itsuka is rudely awoken by his personal alarm clock—his little sister. It's shaping up to be another typical day…well, as typical as it gets on a planet plagued by massive spatial quakes. Little does Shido know, however, his life is about to take a sudden turn when he encounters the source of this destructive phenomenon—a girl his age, apparently known as a Spirit. Turns out, there are only two ways he can stop her from unleashing hell on the world: Eliminate her by force or placate her…by taking her out on a date and making her fall in love with him!

Yen Press
Source: Official Twitter
© 2021 Koshi Tachibana, Tsunako/KADOKAWA/"Date A Live IV" Production Committee
© 2015 Masamune Kuji / Hisasi / KADOKAWA / Masou Gakuen Production Committee
© Ayumu Kasuga / Houbunsha / Castle Town Dandelion Production Committee
© 2017 Sankaku Head / Shueisha/ "Dried Sister! Umaru-chan R" Production Committee
© 2019 Tugeneko / Hakusennsha / Ho Clumsy You are, Miss Ueno Production Committee