Bleach brings back nostalgic memories for a lot of fans, and we are excited about its return. As fans await the upcoming second season of Bleach, we can take a glance at their event. Look forward to their upcoming Bleach pop-up shop at Medicos store! The event holding period will last from January 9 till January 24 next year. There will be merchandise for sale featuring new illustrations. We have to admit, all of the characters look stunning in their outfits!
During the event period, there will also be store with merchandise you will be able to purchase! For example, there are acrylic stands, acrylic key holders, badges, and tapestry. My personal favorite is the acrylic diorama.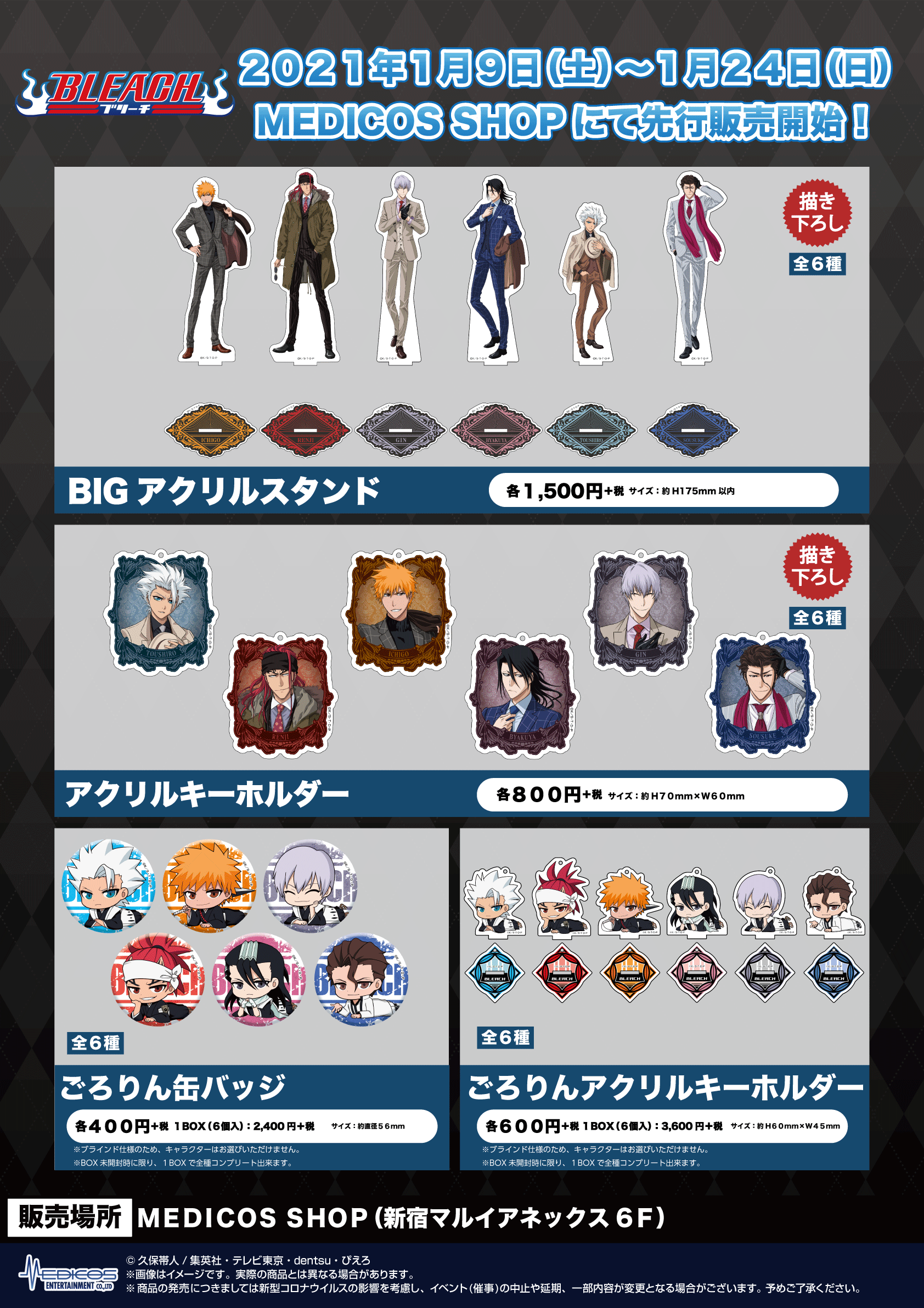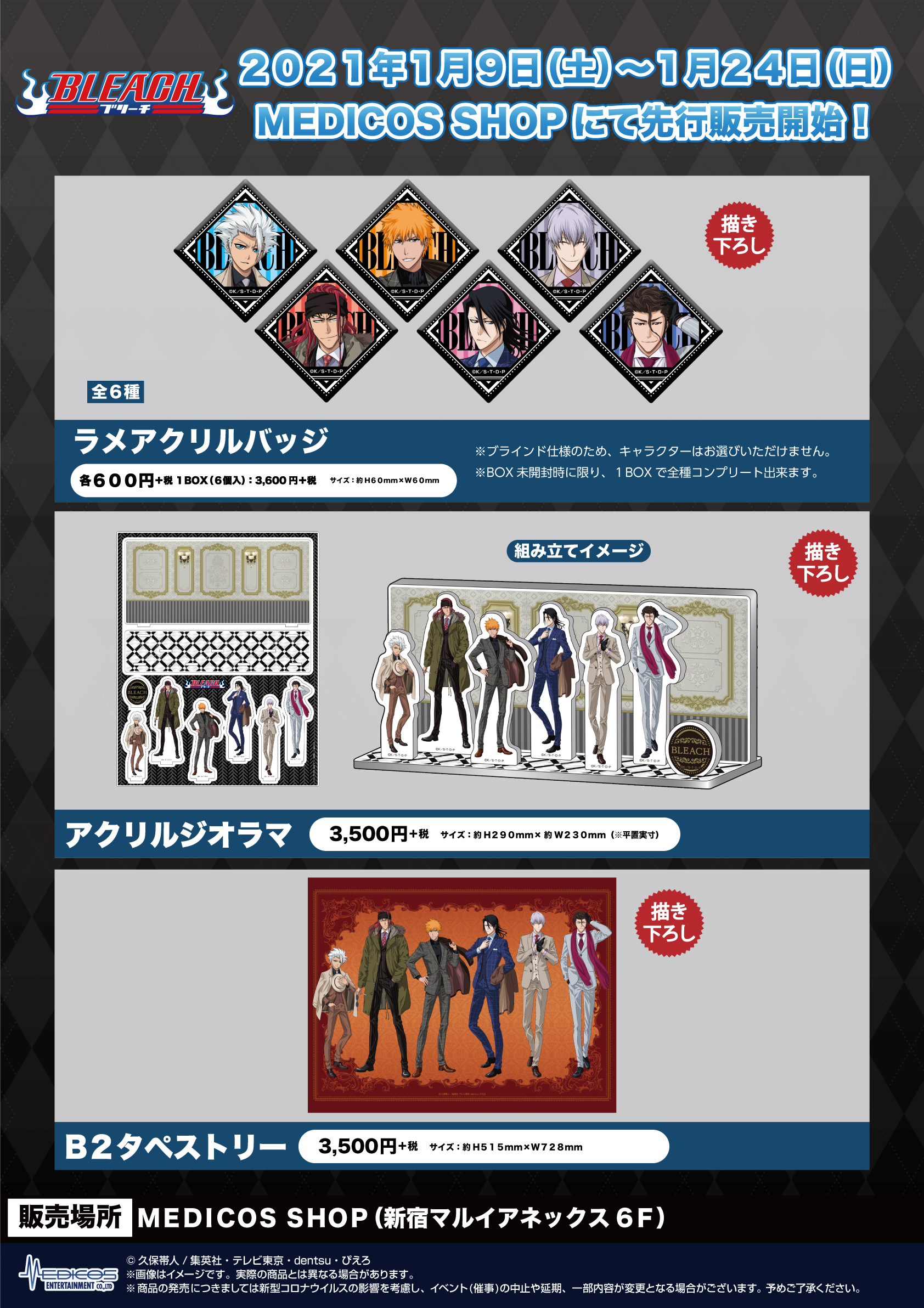 In addition, you can receive a random bromide for each purchase of 1,000 yen including tax. There are 6 types in total.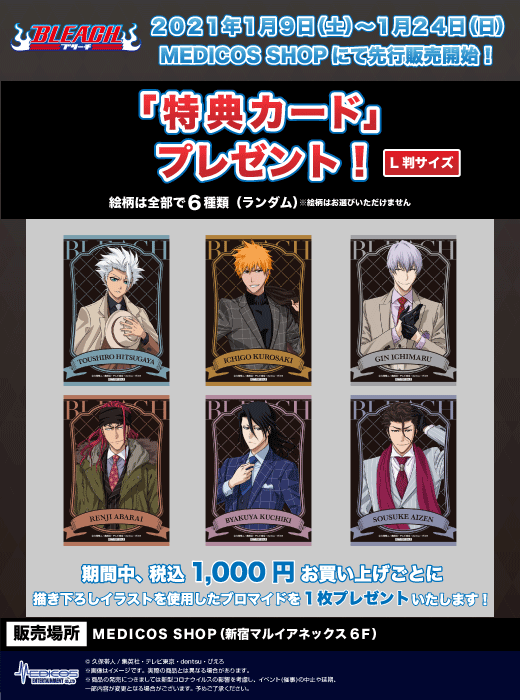 All pictures above were taken from the official Medicos Entertainment website. What's more, you can learn more about the Bleach pop-up shop on Medicos official website!
Source: Medicos Entertainment official Twitter