Episode 4 of Blue Lock gave us another solid round of intense moments from the popular soccer series. Much like their last match-up against Team X, this one against Team Y gave us a handful of awesome moments from Bachira showing off his dribbling skills, Kunigami's powerful shot (again), to Gin's superhuman agility. And what has me wondering most of all is how elite the top-ranking players at Blue Lock must be for us to make us think we're actually watching the pinnacle of players the series has to offer at this point in time. But, most importantly, I love me some good character development and backstories.
The Kunigami-Isagi Contrast
While most viewers loved the second half of the episode, and rightfully so, most of my attention was focused on what happened beforehand with Kunigami and Isagi. This is credited to the stark contrast between both characters in basically every sense of the word. While Isagi continues to find his own resolve through every game and interaction while he's at Blue Lock, Kunigami found his long ago when he was a kid.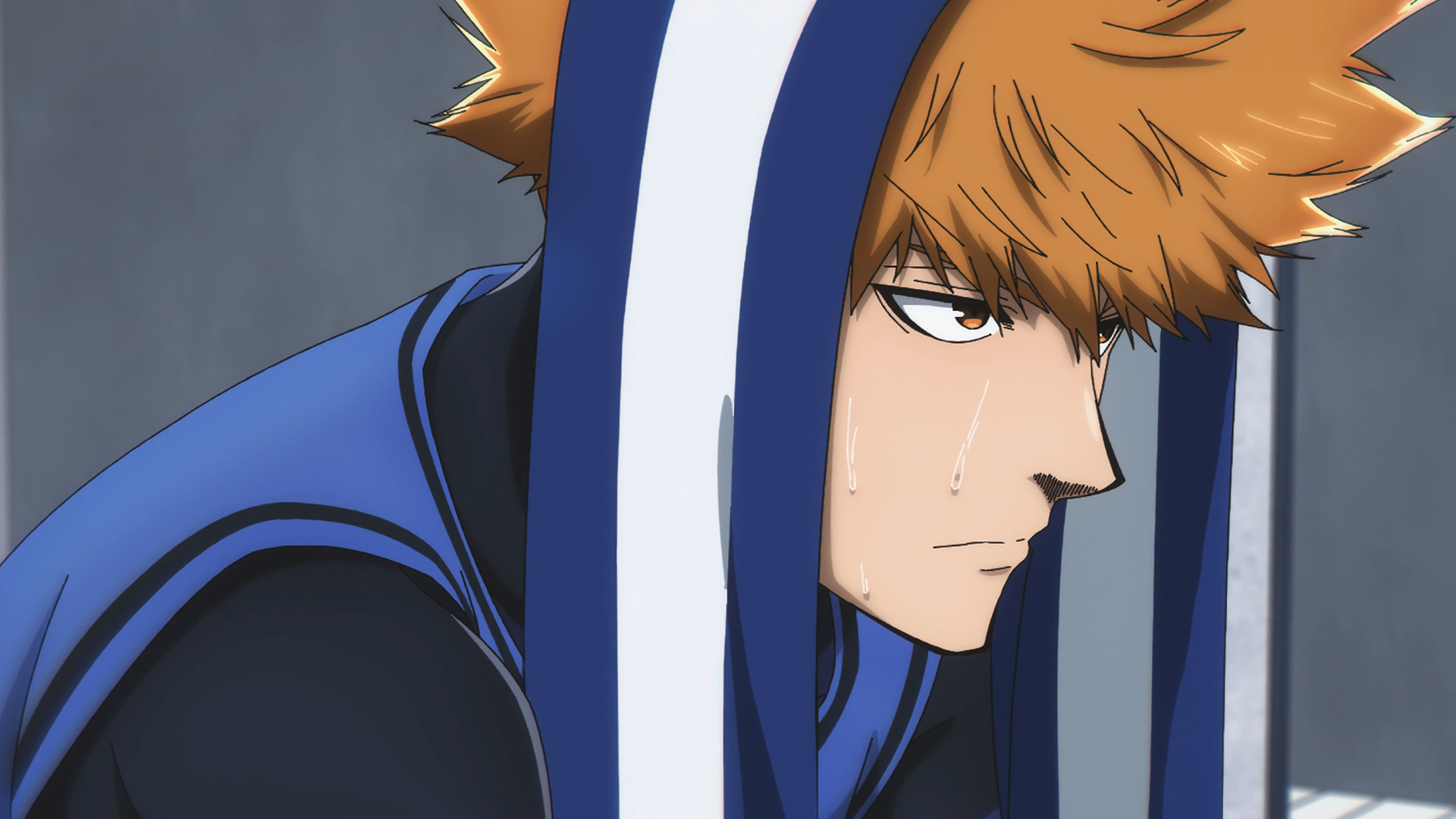 This may seem like typical use of contrast between characters in terms of writing (because, of course, no two characters will be completely alike in any good story that is told), but I think this drew my attention a little more than others in the series given the fact that neither Isagi nor Kunigami are necessarily selfish people. It also sheds light on the idea that players at the Blue Lock really are team players at heart but still want their own shot at achieving their own dreams. In other words, Kunigami shows that it's okay to bet on yourself and still not be a horrible person at heart.
However, what confuses me about Kunigami is that he has a strong belief in "doing things the right way" yet Blue Lock is highly criticized as going against the grain of what is right with becoming the best soccer player possible, let alone the best striker. And that itself is a deeper contrast I find interesting with Isagi's back-and-forth belief that the Blue Lock is an insane method of choosing, or creating, the best striker to lead Japan to a World Cup victory.
They're Just Like Me
I know that title may sound confusing at first but, much like Team Z, I, too, thought that Ohkawa was going to be this week's Baro and be the existential threat to their team being eliminated. But low and behold, much like them until Isagi realized it, they were wrong in not realizing that Niko was the one behind their team's game plan. But what's even funnier about Niko is that he prides himself on having the best "eyes" on the entire field yet his hair is covering both of them.
So I couldn't help but chuckle a little bit whenever he bragged about his field awareness. It almost made me want Isagi to crack a joke at the end of the episode rather than feel intimidated, especially by someone whose own personal skill is similar to Isagi's own field awareness. But I understand it's Blue Lock and that keeping comedic and serious moments apart from each other, or as a transition to the next scene, is what the series maintains. So, rightfully, in the heat of the moment, having Isagi be serious about facing someone similar to himself rather than cracking a joke is the right choice.
How Will They Win?
It seems as if Team Z will be that group that begins to figure out stuff little by little, whether individually or as a team. And it feels more and more likely that they'll come out of this match against Team X as the winners because I really can't see Niko (pun intended) and Ohkawa being two characters we see later on at Blue Lock. Maybe somewhere down the line outside of the facility as a "check-in" kind of episode, but neither of them had the presence that Baro did in Episode 3.
And it seems to be a routine with Blue Lock to have Isagi interact with different characters from his team and learn about them (Bachira in Episode 2, Kunigami in Episode 4). So I can't imagine that anything would happen to any of his teammates from Team Z before we learn at least a little about them at some point. Plus, if they lose this match they're basically done at Blue Lock and Isagi's story would be over already. So this match seems set in stone in a way, plus they gained momentum at the end of the episode as well. And this will end up being another lesson learned for Isagi much like Episode 3 was thanks to Baro. So how they will win, I don't know. But do I think they'll win? Absolutely.
Blue Lock Episode 4 Wrap-Up
I can only say so many times that Blue Lock's animation and art are awesome so many times because it's obvious that studio 8bit isn't going to lose its touch at any point this season. That all being said, the writing for this series has started to prove to be much better than what I initially thought it would be after watching the season premiere on many different levels. And I'm now curious to see what will be happening from week to week.
Episode 4 rating: 8.5/10
If you thought the episode was great then be sure to vote for Blue Lock in our weekly poll! Blue Lock Episode 5 will air on Saturday, November 5, on Crunchyroll.
Images via Crunchyroll
©Muneyuki Kaneshiro, Yusuke Nomura, Kodansha/"Blue Lock" Production Committee