DanMachi Season 4 (Is It Wrong to Try to Pick Up Girls in a Dungeon IV) gave fans an exciting premiere after being almost two years removed from the previous season. While it was nothing over the top, the premiere was a nice reunion with our favorite family. Fans were able to kick their feet up and relax with a smile on their faces as our favorite characters began to set off on their new quest.
No Time to Waste
Sometimes seasonal premieres are rather slow in the sense of getting the season's main plot underway. Nothing relatively big happens and it's usually just an introduction to the characters that can be somewhat bland. And while this premiere was basically a re-introduction of the characters, it seemed like it was necessary given it's been a while since Season 3 aired.
Sure, we had the OVA last year. But it never gave us that warm feeling of seeing Hestia, Bell, Welf, Liliruca, and the rest of the group. And while the episode did adhere to a seasonal premiere's go-to script of introduction/re-introduction of a boat-load of characters, it properly set the tempo for the season. Hestia even admits that after dealing with the Xenos situation they are really given little time to just sit and relax for a bit. And the season premiere really makes the viewer feel the same way.
However, this will probably be one of the rare moments where we'll be able to sit back and relax watching a DanMachi Season 4 episode. As the novel readers will tell you, anime-only fans are in for a hell of a ride this season that will cover the Labyrinth/Expedition Arc. So it was more than ideal to get the set-up episode done and out of the way rather quickly in order to establish the tone and pace.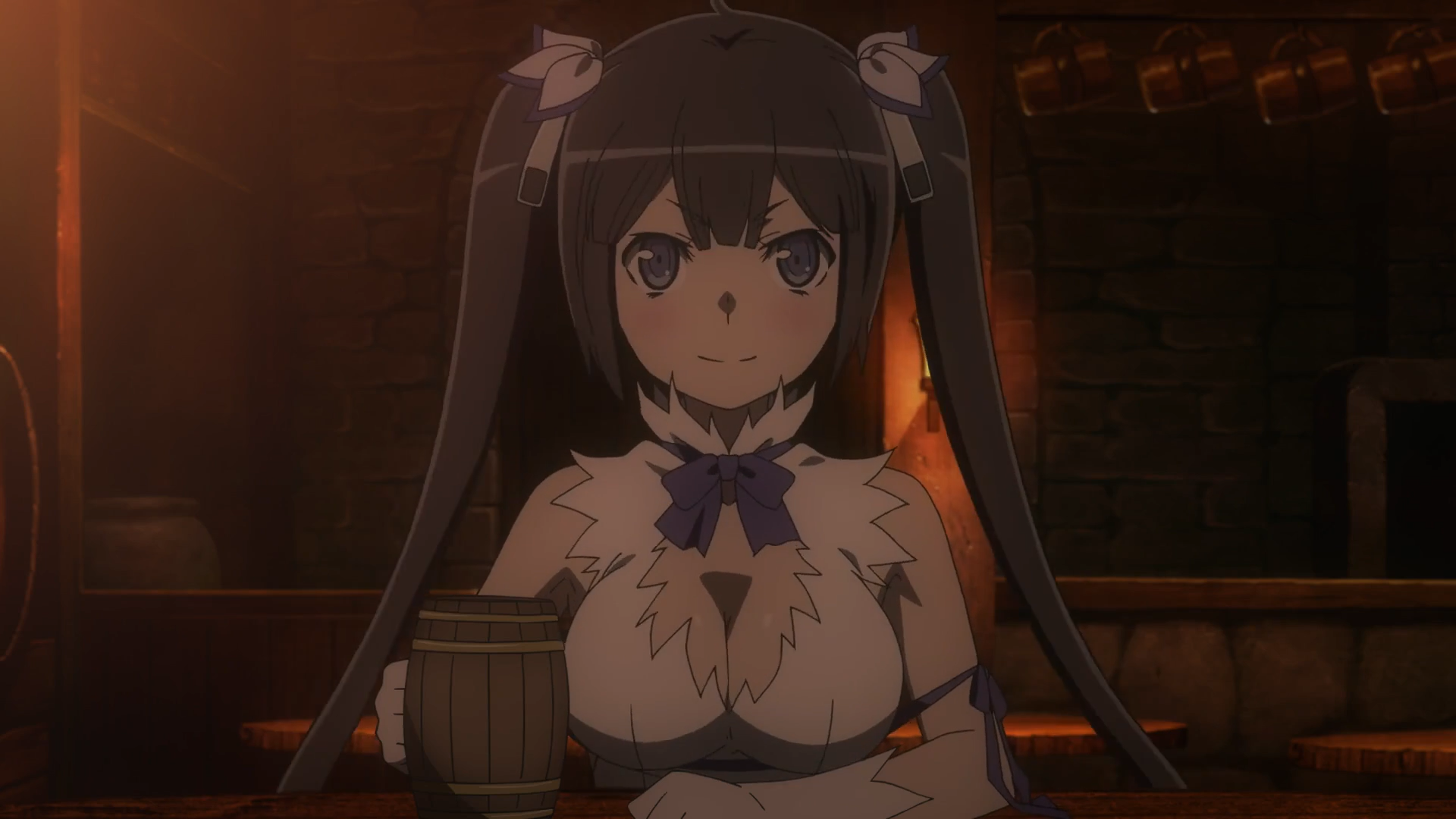 Most Attention-Grabbing Moment
Sure, we all loved seeing Bell show a glimpse of what he can do now that he's at level 4. But the real attention-grabbing moment during the DanMachi Season 4 premiere, while rather brief, was Cassandra's dream and warning the group that they should delay their new quest to the bottom of the dungeon.
It's one of those moments that may not seem like a big deal at first, even Bell brushed it quickly to the side. But it will sit in the back of my mind throughout each episode for the rest of the season. That's not to say we should quickly forget about Bell leveling up. We only saw a glimpse of how strong he has become at the end of the episode which left everyone in shock, including Welf and Aisha.
DanMachi Season 4 Premiere Wrap-Up
All in all, this was a quality seasonal premiere for DanMachi Season 4 and a great way to kickstart what's to come later. It wasn't a memorable episode but nor did it need to be. It did a wonderful job making a "we're back, get ready" statement and leaving the viewers excited for what's to come.
If you liked the DanMachi Season 4 premiere then make sure to vote for it in our weekly poll! Episode 2 of DanMachi Season 4 will premiere on Thursday, July 28, exclusively on HIDIVE.
Screenshots from HIDIVE
©Fujino Omori, SB Creative/Danmachi 4 Production Committee