The second set of character visuals for the upcoming Date a Live V (Season 5) has been released. The visuals contain the character designs for Nia Honjou (CV: Hitomi Nabatame), Natsumi Kyouno (CV: Ayumi Mano), Kurumi Tokisaki (CV: Asami Sanada), Yuzuru Yamai (CV: Sarah Emi Bridcutt), Kaguya Yamai (CV: Maaya Uchida), and Mukuro Hoshimiya (CV: Akari Kageyama). You can check out the visuals along with their spirit codes below: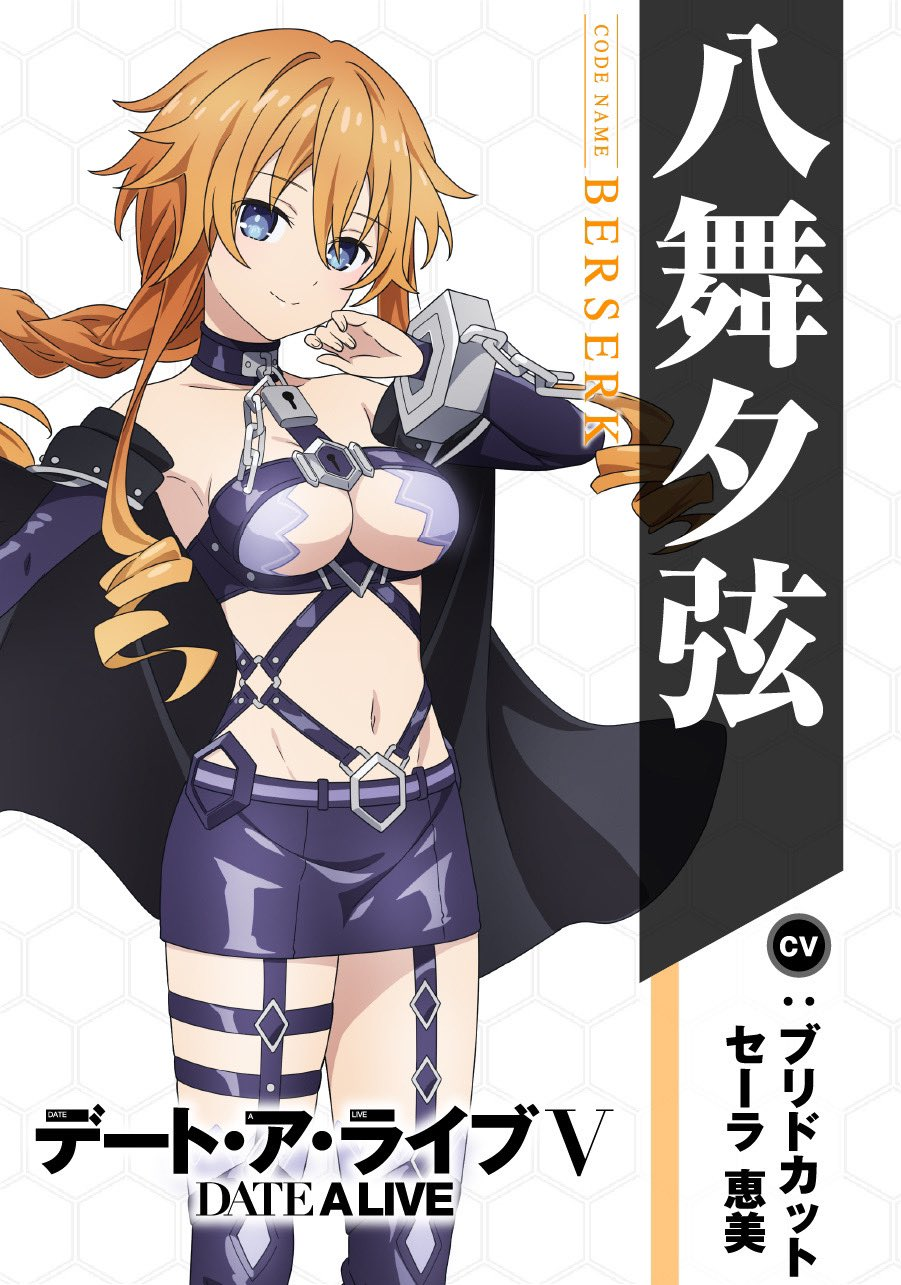 The previous set of Date a Live V character visuals included the protagonist, Shido Itsuka, the main heroine Tohka Yatogami, and more of the spirits. Date a Live V was announced at the end of Date a Live IV episode 12. A key visual featuring the main antagonist of the series Mio Takamiya was released in April. More information about Date a Live V will be released at the Fantasia Bunko Big Thanks Online 2023, which will be held on October 14, 2023.
Date a Live premiered in 2013 under studio AIC+. Production IMS animated the second season in 2014 and a movie titled Date a Live: Mayuri Judgement in 2015. It was followed by the third season under J.C. Staff in 2019. Two anime films titled Date a Live: Dead or Bullet, and Date a Live: Nightmare or Queen had a theatrical screening in 2020 by studio GEEKTOYS. The same studio worked on season 4, which premiered in 2022. You can watch the entire series on Crunchyroll.
The anime is based on Koshi Tachibana's Date a Live light novel series. Fujimi Shobo published it with Tsunako's illustrations from 2011 to 2020, and it has a total of 22 volumes in circulation. Yen Press is serializing the original Date a Live light novel series in English. The synopsis goes by:
April 10. The first day of school. Shido Itsuka is rudely awoken by his personal alarm clock—his little sister. It's shaping up to be another typical day…well, as typical as it gets on a planet plagued by massive spatial quakes. Little does Shido know, however, his life is about to take a sudden turn when he encounters the source of this destructive phenomenon—a girl his age, apparently known as a Spirit. Turns out, there are only two ways he can stop her from unleashing hell on the world: Eliminate her by force or placate her…by taking her out on a date and making her fall in love with him!
Source: Official Website
© Koshi Tachibana, Tsunako / KADOKAWA / "Date A Live V" Production Committee