Streaming service iQIYI is listing Demon Slayer season 2 with 18 episodes. Season 2 of the highly-anticipated anime premiered earlier today.
Screenshot taken from the iQIYI website, which is streaming Demon Slayer season 2 in select territories, shows the episode listing: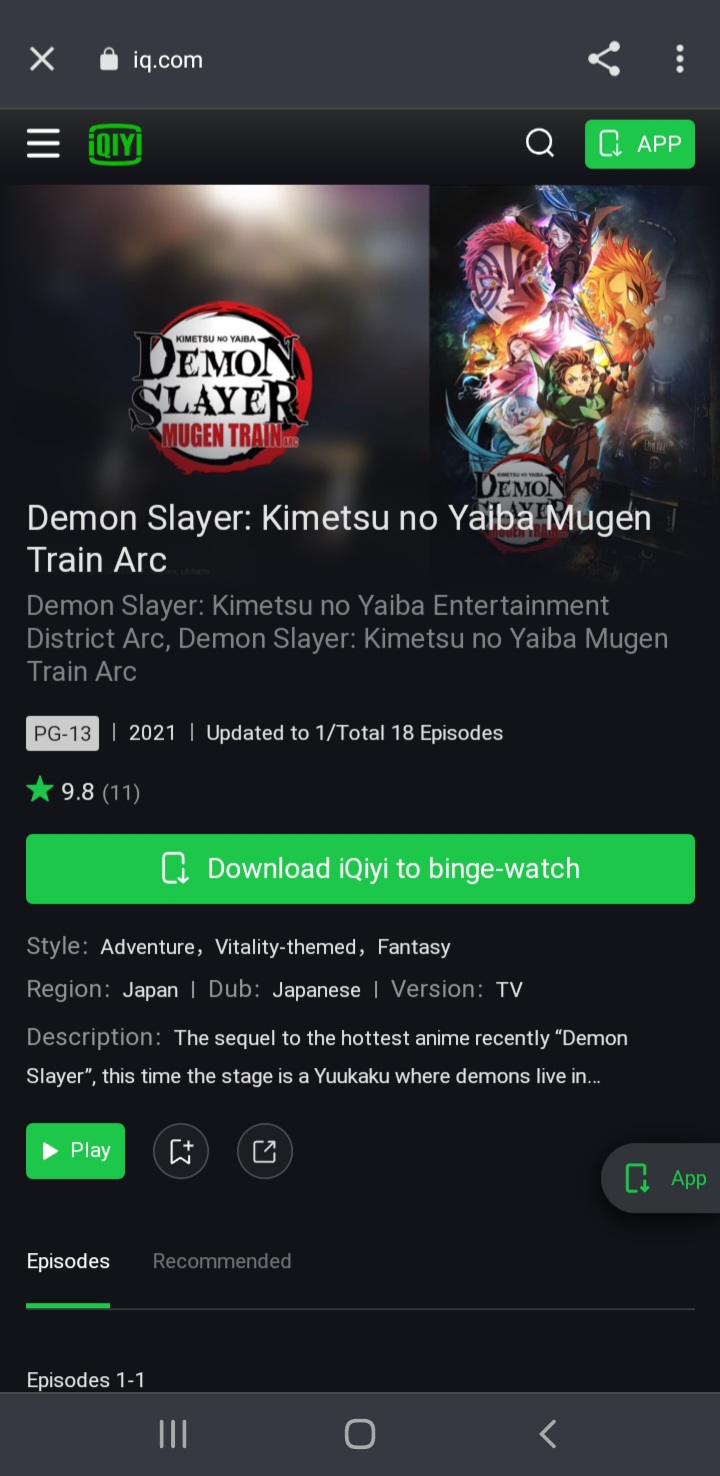 Demon Slayer Season 2
Season 2 of Demon Slayer will have two arcs – Mugen Train and Entertainment District. Mugen Train will adapt the storyline that is already in the movie but will add more scenes, along with an all-new first episode. The anime will also faithfully adapt the original manga, with no changes. The Entertainment District arc will start on December 5, while the Demon Slayer: Kimetsu no Yaiba Mugen Train Arc was previously announced with 7 episodes. This leaves Entertainment District with a total of 11 episodes, but the first episode will be 1-hour long.
LiSA is performing the opening theme "Akeboshi" and ending theme "Shirogane" for the Mugen Train episodes.
The promotional reel, which also serves as a trailer for season 2, is now available worldwide:
Mugen Train Arc Synopsis
After dealing with several demonic enemies aboard the Infinity Train, Tanjiro, Zenitsu and Inosuke must face the demon spirit of the train itself! Even if they can stop the demon train, the minions of Muzan Kibutsuji are still out there and Tanjiro must continue to improve his strength and skills. Learning the secret of the Hikonami Kagura and Flame Breathing will give him a powerful new advantage.

Volume 8 Synopsis
Entertainment District Arc Synopsis
Tanjiro and his friends accompany the Hashira Tengen Uzui to an entertainment district where Tengen's female ninja agents were gathering information on a demon before they suddenly disappeared. In order to investigate, Tanjiro and the others disguise themselves as women to sneak in! 

Volume 9 Synopsis
You can watch new episodes of Demon Slayer season 2 every week on iQIYI, Funimation, and Crunchyroll.
Source: iQIYI
©Koyoharu Gotoge / SHUEISHA / Aniplex / ufotable