Anime Corner was at New York Comic Con this year and had the chance to catch up with Ernest Woo, Chief Strategy Officer at Tappytoon. If you haven't heard of the company (or missed our interview with them late last year), Tappytoon is a South Korean webtoon and web novel platform. The platform reached a staggering 7 million registered members last year (with ~ 80% of those being in the United States), and has begun to release its own titles alongside incredible partnerships with studios like Redice (makers of Solo Leveling and BTS webtoon 7Fates: Chakho).
While Tappytoon didn't have a booth at New York Comic Con this year, they're looking into the possibility of coming to events overseas in the future. Luckily for us, this meant we had the opportunity to walk and talk with them to see different parts of the venue, including the incredibly impressive dedicated manhwa section of Comic Con.
Growth in 2023
One of the more enticing details of our last interview with Tappytoon had to do with their starting Tappytoon Studios to create their own all-new titles. The genres receiving focus are some of the platform's most popular but the viewership is unique; Woo noted that some of the platform's newly published Boy's Love ("BL") projects receive about 50% female viewership, notably capturing a higher proportion of males than their typical 26%. This slight shift in demographic (at least for the company's own published works) came alongside the introduction of titles that seem to cross genre lines in some ways. One of the studio's newer works, Zero Day Attack, is a BL story following a talented hacker who falls prey to a trap and winds up struggling to maintain his own safety while balancing the desire for revenge. Having read a few episodes, while the story is very much BL, the hacking/computer portions of the plot feel distinctly modern and come off as not too dissimilar to more action-focused titles.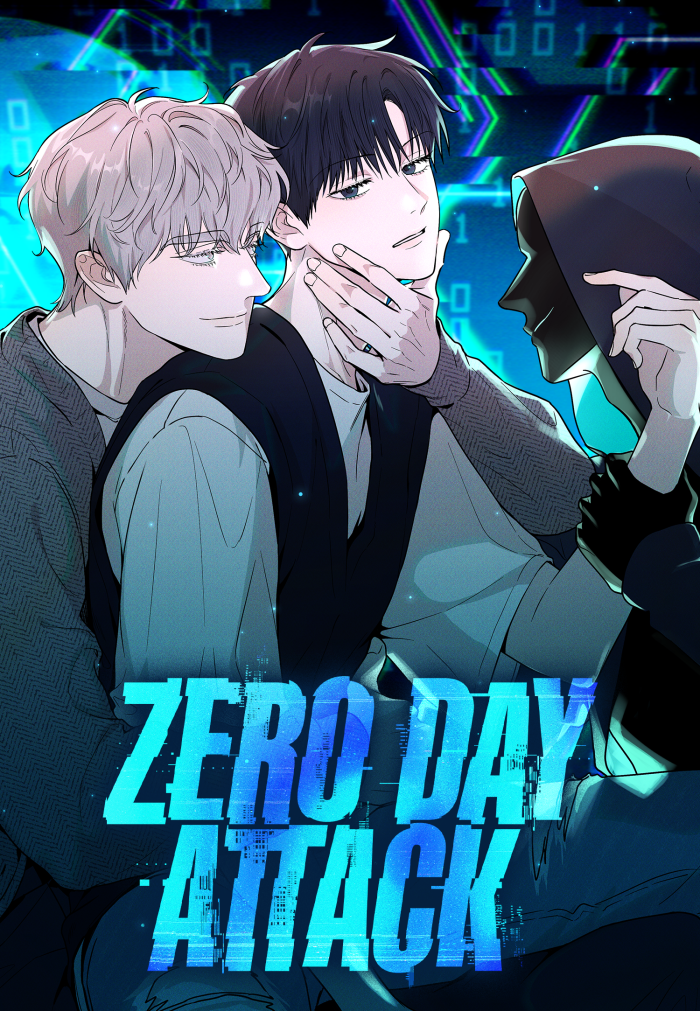 A large part of the company's growth this year has also been international. "I tend to feel that what is popular in Korea is a good marker for what is popular elsewhere," said the executive, noting that some aspects of how organic growth into international, and especially Western markets, has surprised him. Tappytoon Studios works with a combination of in-house writers and artists as well as some external help. Woo noted that the art is usually done in-house, something that gives Tappytoon Studios nice consistency and control of their overall aesthetic and style.
Industry Changes
This personal touch and growth of an in-house studio is especially important as anime begins to adapt webtoons and grow into a wide variety of markets requiring more and more localization. I asked Woo about how Tappytoon's audience reacted and/or changed in response to the announcement and start of different anime that adapt webtoons. Solo Levelling was the main title on my mind, but Woo spoke in detail about plenty of others, across multiple genres. For webtoons that Tappytoon distributes, Woo noted that there was a "small but noticeable spike" around the times of announcements and premieres. A lot of the newer users on the platform might have originally come to read action-focused webtoons adapted into shonen anime. Oftentimes they become regular users as they explore and read more and more. On top of that, well-performing anime like Why Raeliana Ended Up at the Duke's Mansion help people "realize drama is as unique as action" and really dive into broader kinds of content on the platform, meaning all kinds of folks check out webtoons after getting exposed to a wide variety of content.
On the diverse and changing needs of different markets, especially as it relates to censorship, Woo said "We haven't had much trouble," citing Tappytoon Studios as one way they're able to craft content to appeal to a wide variety of markets without running into trouble around localization, translation, or content removal. Of course, some parts of the world are more restrictive; some markets for example have different standards when it comes to how much skin a character shows or how revealing different outfits are in key artwork for advertisements. Woo described this as "part of the business" and it was quite clear that Tappytoon was more than prepared to handle any requirements there, welcome news for anyone looking forward to seeing their favorite works available in their home country.
As Woo and I walked around Comic Con, I myself got the benefit of hearing some history around the industry's presence at conventions not specifically held for manhwa, manga, or anime. Just a few years ago in 2018, there was no dedicated webcomic/webtoon section of the venue. Even some of the largest manhwa, anime, and manga companies in the world didn't have booths — the absolute largest might have had one back then and have two or more now, not to mention the giant inflatable anime characters scattered across the ceiling of the Javits Center. For Woo, who last was at New York Comic Con in that period, it was clear that the current and potential fanbase has evolved not only in numbers but also in terms of their tastes. He explained that people are "widening their reading range," really opening up possibilities for expansion. Woo said that appearances at conventions in the near future were "very possible," with the Anime Expo in Los Angeles being a specific possibility mentioned.
An Evolving Platform for Tappytoon
Finally, we asked about future plans for the platform from a product perspective. Last year, the most requested implemented features for the app were launching web novels and adding a dark mode. The app has made continuous improvements over time and now a lot of focus is on building up the available content on it. The "fanbase is reading and watching everything," Woo said, and growing the list of available titles is a high priority. When asked about subscriptions similar to those that Shueisha recently launched for MANGA Plus, Woo said that the idea is being considered. A primary consideration when launching such a feature is the number of available titles. Thus far, the app has already added a variety of Club Memberships, allowing users to select a monthly or yearly cadence with which to easily refill their points (used to purchase chapters) and earn multiple bonus perks as part of membership.
Additionally, in what's becoming a happy tradition here at Anime Corner, Woo indicated to us that there are very exciting things to come that can't be revealed quite yet. The only details we could get were that it was "something exciting" and "something unexpected" for the service. Definitely keep an eye out for what that might be; I certainly will. The global webtoons market was valued at a total of $3.7 billion back in 2021, with projections putting it at $56.1 billion by 2030. There's a lot of room for the industry to grow and it's clearly just getting started.
Check out Tappytoon's official website.