Shigeru Chiba, the voice actor of the Jujutsu Kaisen anime's Jogo, was livid at the prospect of facing off against the powerful Ryomen Sukuna:
"It's infuriating, isn't it?" Chiba replies, as Sukuna's voice actor, Junichi Suwabe, starts laughing. "It really does piss you off (laughs). There's no way you can fight him. It's pointless. Do I really have to fight this guy? I'm sure Jogo himself deeply feels 'I can't win this' but he has no choice but to fight. Maybe there was a thought like "What if, just maybe…" with a probability of 1 in 100,000 or 1,000,000. But in the end, it'd be best if we could have an exchange, right?"
"I agree," Suwabe replies.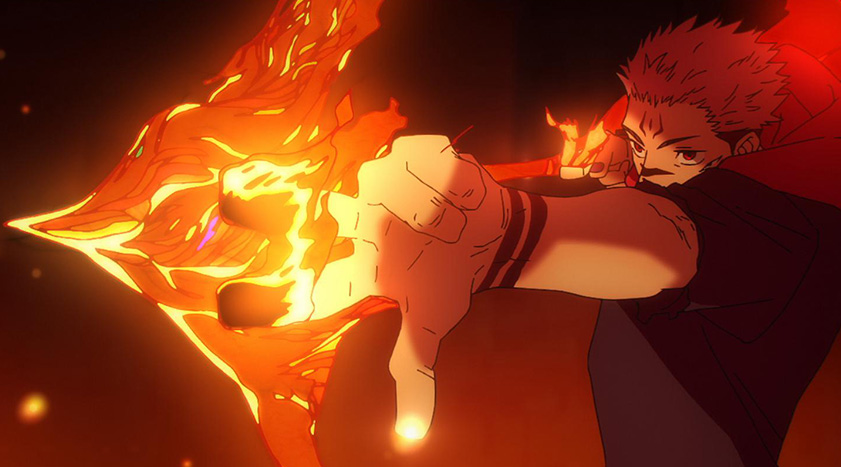 Shigeru Chiba voices Jogo as he battles with Sukuna in Jujutsu Kaisen Season 2 episode 16, which premiered November 9, 2023. Preview images are available for fans yet to see the episode. Episode 16 is part of the Shibuya Incident arc which kicked off in August and has seen exciting battle after battle. The OST for the season, composed by Yoshimasa Terui, is set to release on January 24, 2024: the cover art for the soundtrack was recently revealed. While Jogo may have never stood a chance of winning, the Jujutsu Kaisen anime currently sits fifth in Anime Corner's Fall 2023 Anime Rankings (Week 5) and can rise with your vote here.
Crunchyroll streams the anime, and describes the story:
Yuji Itadori is a boy with tremendous physical strength, though he lives a completely ordinary high school life. One day, to save a classmate who has been attacked by curses, he eats the finger of Ryomen Sukuna, taking the curse into his own soul. From then on, he shares one body with Ryomen Sukuna. Guided by the most powerful of sorcerers, Satoru Gojo, Itadori is admitted to Tokyo Jujutsu High School, an organization that fights the curses… and thus begins the heroic tale of a boy who became a curse to exorcise a curse, a life from which he could never turn back.
Source: MantanWeb
©Gege Akutami/Shueisha/JUJUTSU KAISEN Project