The previously announced More than a Married Couple, But Not Lovers anime revealed the first teaser visual. Studio Mother (Arifureta Season 2) is in charge of the animation. There is still no information about the premiere of the series.
The main staff of the series includes:
Junichi Yamamoto (Armor Shop for Ladies and Gentlemen) as the director
Takao Kato (To Love Ru) as the chief director
Naruhisa Arakawa (Spice and Wolf) for the series composition
Chizuru Kobayashi (Pandora Hearts) for the character designs
Yuki Kanamaru, the author of the series, made a commemorative illustration for the anime announcement: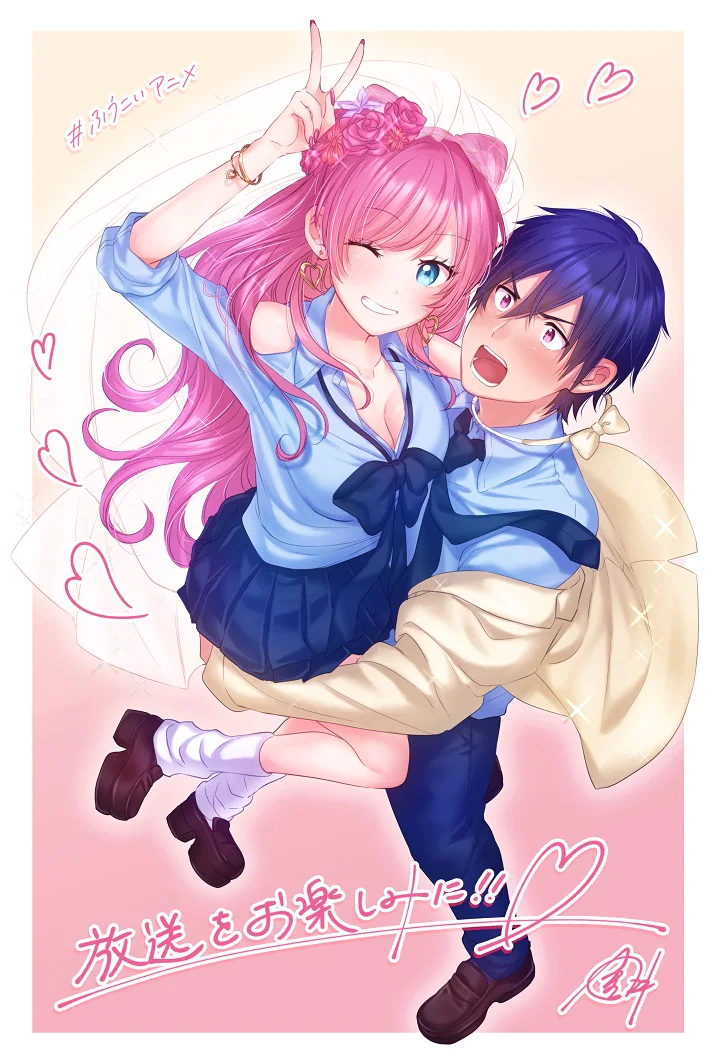 Also Read:
Teasing Master Takagi-san Gets Key Visual for the Movie
Peter Grill Season 2 Reveals Key Visual and Cast Additions
Kadokawa Shoten began the serialization of Yuki Kanamaru's romantic comedy manga series, Fuufu Ijou, Koibito Miman (More Than a Married Couple, But Not Lovers) in March 2018. The manga is still ongoing, and it currently has 8 volumes in circulation. The 8th volume of the series was also released this day.
The synopsis of the series:
Third-year high school student Jirous Yakuin needs to participate in a "couple practical" to graduate. He must live with a girl named Akari Watanabe even though they don't have romantic feelings for each other. In order to be paired with their crush, they will have to act like a married couple. What is going to happen between the two of them?
Source: Official Website and Official Twitter
© 2022 Yuki / Kanamaru Seishun Gakuin