My Hero Academia The Movie: World Heroes' Mission, the third film in the franchise, has announced the voice actor for its original character. Per an announcement today, film staff selected Ryo Yoshizawa as the voice actor for the original character Rodi Soul.
Rodi was designed by My Hero Accademia series author Kohei Horikoshi and is integral to the movie's story. Also, Yoshizawa has acted in a variety of anime live-action films, playing Uryu in the Bleach live-action and Sogo Okita in the Gintama live-action.
World Heroes' Mission follows an original story about a mysterious criminal organization. The group wants to eliminate quirks and set bombs throughout the world toward that end. In response, professional heroes and even students with provisional training disperse to find and disarm the bombs. My Hero Academia series regulars Izuku Midoriya ("Deku"), Katsuki Bakugo, and Shoto Todoroki head to their designated area of Oseon.
There, they encounter Rodi. The movie teaser trailer states that "the time limit until the world destruction crisis is two hours from now." Additionally, the trailer flashes by a news broadcast showing Deku, series protagonist, wanted for murder.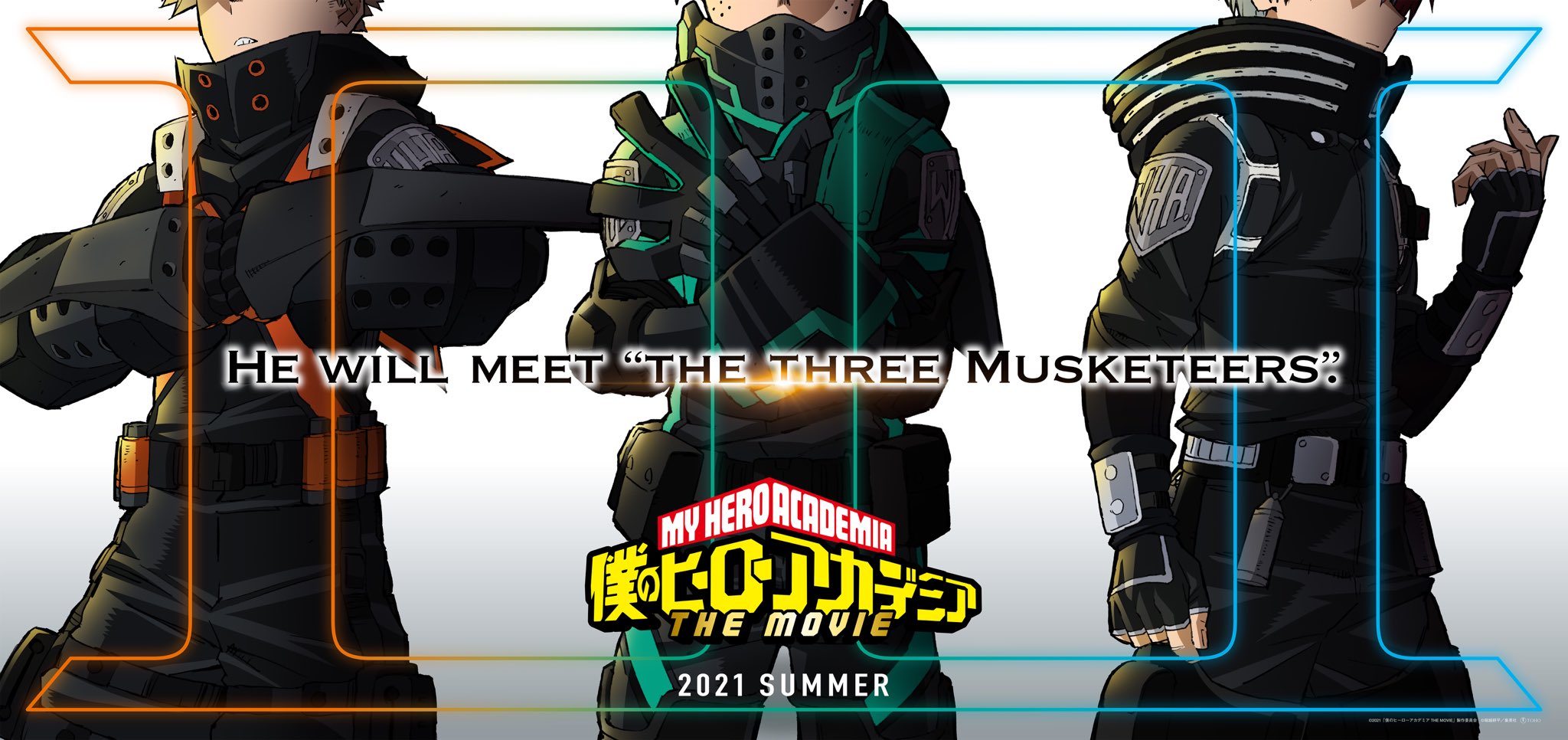 Rodi lives in a mobile home within Oseon. He works as a carrier and gave up his dreams in order to support his family. After a variety of dangerous incidents, Rodi decides to work with the three heroes in their mission. He has a humble personality but doesn't trust others, rarely revealing his true intentions despite his demeanor.
Looking Forward to World Heroes' Mission!
World Heroes' Mission has a lot to live up to: My Hero Academia: Two Heroes performed well and My Hero Academia the Movie: Heroes Rising ranked #1 in the United States when it opened in March of 2020. Additionally, villains from Heroes Rising appear in the memories of My Hero Academia manga characters, making it a serious possibility that these movies eventually become canon to the series' main story. So, the movie not only has big shoes to fill but potentially story altering implications.
My Hero Academia: World Heroes' Mission that will premiere in August, 2021. Until the premiere, you can check out news at the official website and check out our earlier announcement here.
Source: Official Twitter account and official website for the MHA film
© Kohei Horikoshi / Shueisha