The Overtake original racing anime has released a new trailer and visual ahead of its scheduled premiere on October 1. Studio TROYCA is in charge of the animation, under the direction of Ei Aoki (Fate/Zero, The Garden of Sinners: Overlooking View, Aldnoah.Zero). The trailer features the opening theme song "Tailwind," performed by Nijisanji VTuber Kanae:
Katsuyuki Konishi and Anan Furuya are voicing the main duo in the anime, Koya Madoka and Haruka Asahina. The rest of the cast includes Tasuku Hatanaka as Kotaro Komaki, Kengo Kawanishi as Satsuki Harunaga, Taku Yashiro as Toshiki Takumaru, and Reina Ueda as Alice Mitsuzawa. The full list of staff consists of:
Series Composition: Ayumi Sekine
Supervisor: Katsuhiko Takayama
Original Character Design: Takako Shimura
Character Design: Masako Matsumoto
Music: Kana Utatane
Art Director: Akira Ito
Sound Director: Jin Aketagawa
CGI Directors: Masaya Machida, Mitsutaka Iguchi
Director of Photography: Tomoyoshi Kato
Color Design: Mariko Shinohara
Editing: Shota Migiyama
Supervision: Katsuhiko Takayama
Visual Art Direction: Takuya Sejima, Tomoyuki Arima
Visual Effects: Ryosuke Tsuda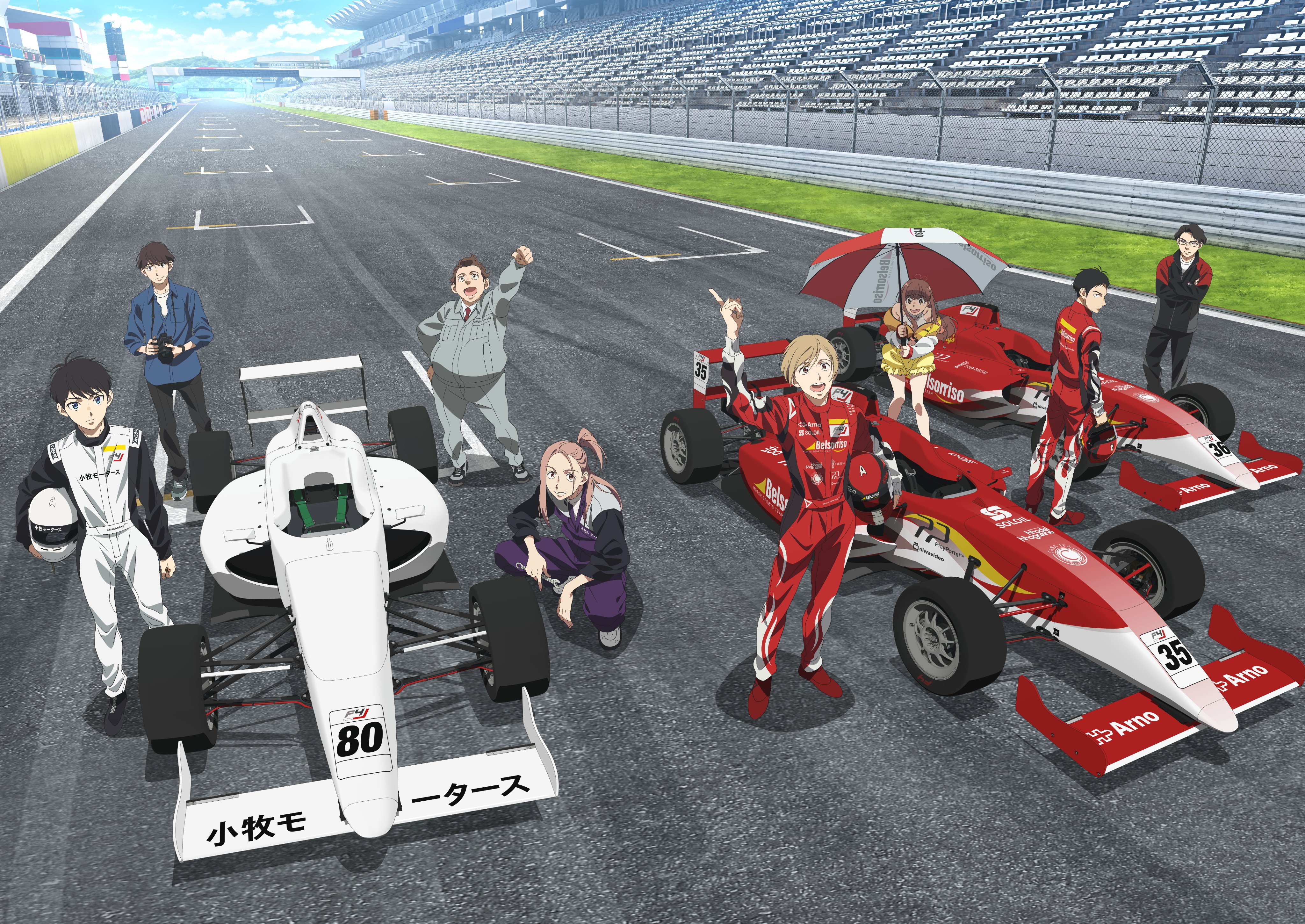 The Overtake racing anime follows a story set within the F4 racing world. In this story, Koya Madoka, an experienced photographer, becomes captivated by the remarkable driving skills of the young and aspiring racer, Haruka Asahina. This encounter reignites a long-lost passion within Koya. Determined to help Haruka achieve his dreams, Koya sets up a modest Komaki Motors team to support him. As their unique journeys unfold, the lives of these two individuals, despite their age differences and diverse backgrounds, gradually intertwine.
Source: Official Website
©KADOKAWA, TROYCA/Overtake! Production Committee