Preview images for Police in a Pod episode 6 have been released. In this episode, Fuji and Minamoto join forces to respond to an incident reported to them. However, Kawai accidentally ends up in Minamoto's car and joins a pursuit.
Days later, we will be seeing Kawai and Fuji dressed up accordingly as they go into an izakaya or an informal bar to attend a party and to wind down.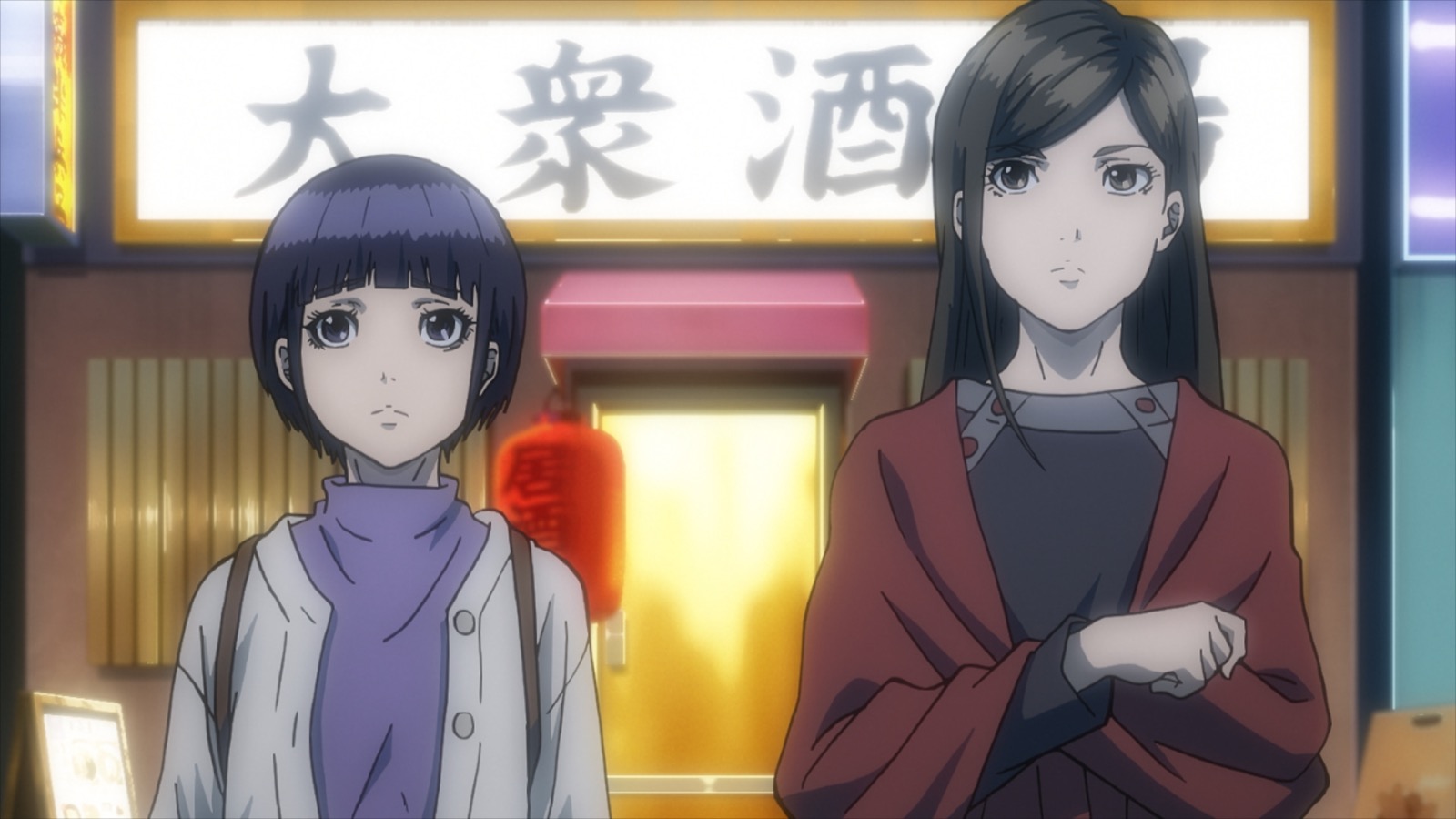 Also Read:
Police in a Pod Episode 5 – Old Ideas Still Come Into Play


"Female police officer Kawai had enough of a career she wasn't even that into and was about to hand in her registration, when the unthinkable happened—she met the new, female director of her station! And after spending a little time with this gorgeous role model, Kawai realizes that maybe she isn't quite done being an officer after all."

Synopsis of Police in a Pod manga – via Kodansha
You can watch Police in a Pod on Funimation, Muse Asia, and Bilibili. The new episode airs on February 9, 2022, at 23:30 JST. If you liked the series don't forget to vote for it in our weekly poll.
Source: Police in a Pod Website
© Miko Yasu, Kodansha/Hakozume Production Committee