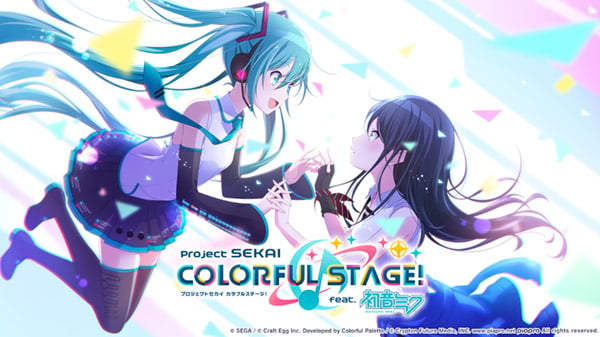 Attention all vocaloid fans! The upcoming Project Sekai: Colorful Stage has released it's demo version.
The upcoming game features real characters plus the virtual singers. Virtual singers such as Hatsune Miku and the Kagamine twins all play a huge role in Project Sekai.
Quick Background Information:
There are five groups in Project Sekai. Leo/Need a band, More More Jump an idol group, Vivid Bad Squad a street music performers, Wonderlands x Showtime a musical show group, and finally 25-Ji Nightcord de an underground music circle. These groups partner up with the virtual singers to become stars.
---
The demo version has two modes as of right now: solo live and virtual concert.
Solo live is where you play live shows by yourself. There are only three songs to pick from, but they all have 5 levels of difficulty (easy to master).
Virtual concert is where you join people and watch a band/vocaloid concert straight from the comfort of your own home! However, there is a schedule for those lives (first live being 18:00 and last live at 23:00 JST). They are like actual concerts, where they even give you different options to swing your lightsticks! Gather some friends and experience Project Sekai's virtual concerts together!
---
The game is now downloadable on the Apple Store and Play Store, however the demo version will only be up until September 11th. The official game drops September 30th, it's not too late to preregister!
---
Have any questions? Let me know below and I will answer them for you to the best of my abilities!
Source: Project Sekai Official Twitter