The previously announced Rebuild World anime has released a new teaser visual, as well as details on its main cast: Daiki Yamashita as Akira, Yurika Kubo as Alpha, and Honoka Inoue as Sheryl. No information about the staff has been announced as of this writing.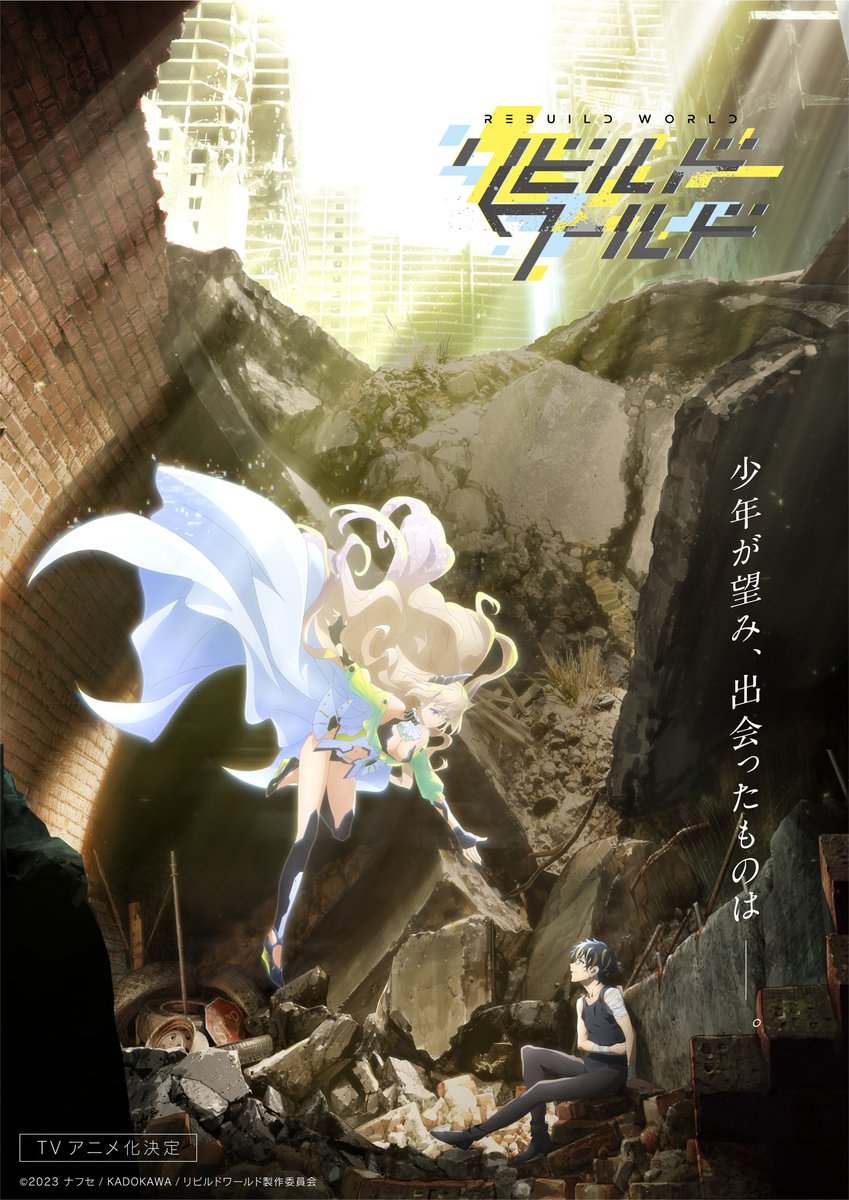 Rebuilt World is a light novel series written by Nahuse and illustrated by Gin, with environmental design by yish and mechanical design by cell. The light novel was first published on the Shosetsuka ni Naro and Kakuyomu websites in February 2017. ASCII Media Works' imprint Dengeki no Shin Bungei has been serializing it since May 2019. A manga adaptation by Kirihito Ayamura has been ongoing in ASCII Media Works' Dengeki Maoh since July 2019.
J-Novel Club has licensed both the light novel and manga in English, describing the plot as:
The pinnacle of human civilization has come and gone, leaving only ruins in its wake. Society and science now struggle to rebuild, rediscovering scraps of knowledge from powerful ancient artifacts that defy comprehension. These relics of the "Old World" can make the fortunes of those who find them—if ancient security systems and rogue bioweapons don't kill the relic hunters first. Akira, a young street orphan, sets out to become one such hunter to escape his brutal life in the slums. Untrained, malnourished, and poorly armed, Akira would be lucky to make it back from the ruins alive—until an encounter with Alpha, a mysterious, ghostly woman, changes his fate forever. Alpha needs a hunter, and she's willing to train Akira to get one. Will her support be enough to help a penniless kid from the slums climb to the top of a crushing and merciless world?
Gin, the illustrator for the Rebuilt World light novel series and Kirihito Ayamura, the illustrator for the manga series; previously released commemorative illustrations of the anime adaptation.
Source: Official Twitter
©Nahuse/KADOKAWA/Rebuild World Production Committee