Upcoming The Café Terrace and Its Goddesses revealed a new visual and a main trailer on Friday along with the opening and ending theme songs. Kazue Ikura is joining the series as Sachiko Kusakabe. Neriame is singing the opening song "Unmei Kyoudoutai!" while Miki Sato is performing the ending song "Dramatic." The anime is slated to premiere on April 7.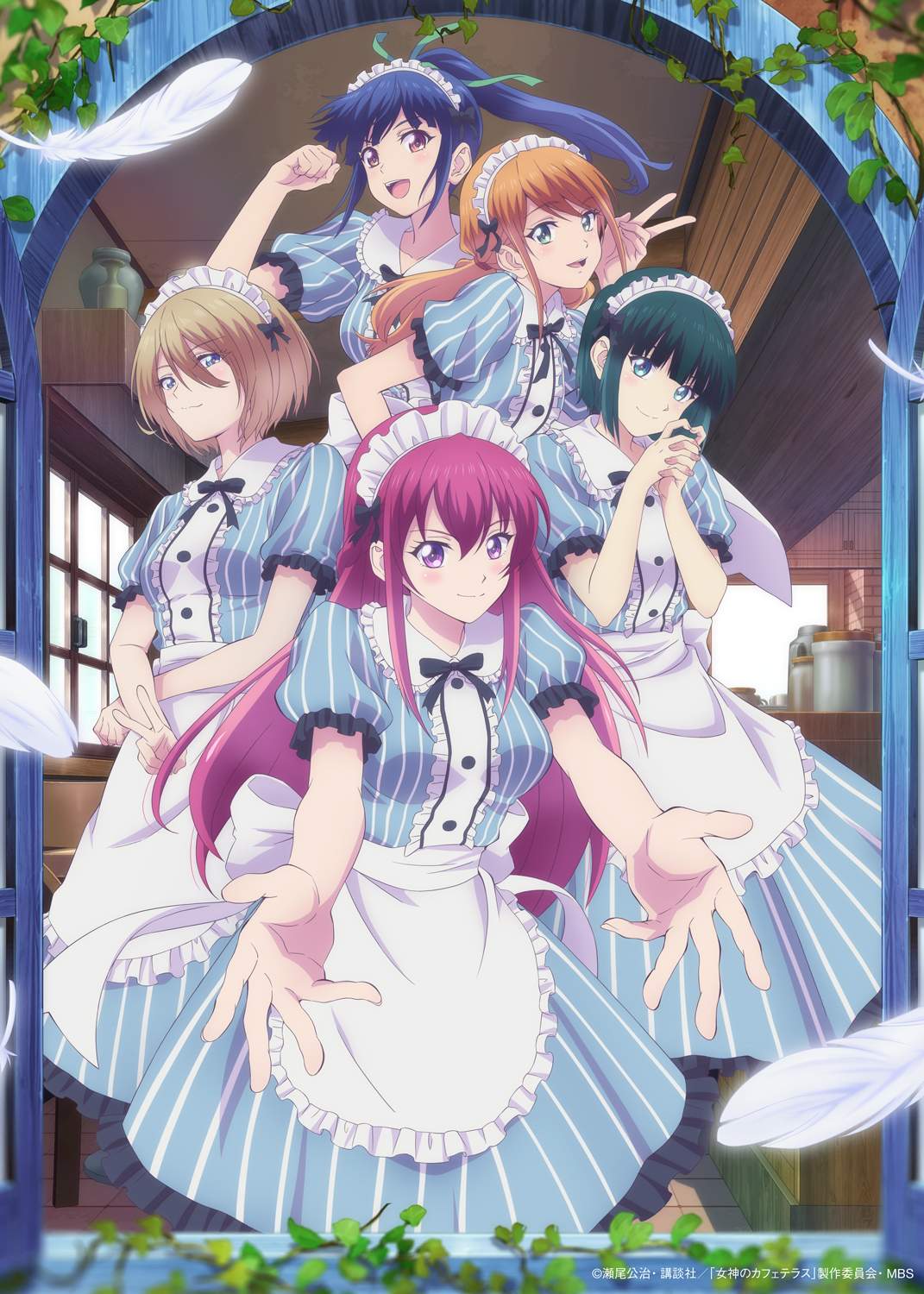 Studio Tezuka Productions is animating with Satoshi Kuwabara as the direcor. Keiichiro Ochi is writing the scripts and Masatsune Noguchi is doing the character designs. Shu Kanematsu and Miki Sakurai are composing the music. The animes previously revealed a special visual and trailer for the following cast: Shiragiku Ono (Azumi Waki), Riho Tsukishima (CV. Aya Yamane), Ami Tsuruga (Sayumi Suzushiro), Akane Hououji (Asami Seto), and Ouka Makuzawa (Ruriko Aoki). Voice actor Masaaki Mizunaka is voicing the main character Hayato Kusakabe.
The TV anime is based on the manga by Koji Seo which began its serialization in February 2021 by Kodansha's Weekly Shonen Magazine which currently has 9 volumes in circulation. Kodansha US is licensing the manga in English and they described it as:
When Hayato's grandmother passed, he planned to sell her rundown café on the shore—not realizing that it was also home to five young women who call themselves her family?! Their desperation to keep the café open convinces Hayato to give it a shot…but even their best intentions might not be enough to make it work! And can he even work with these five unruly women? No matter what, he's got his work cut out for him! A fun new romcom by the author of Fuuka and Suzuka!
Source: Official Twitter
© Koji Seo, Kodansha / "Goddess Café Terrace" Production Committee