The Orbital Children, the upcoming Mitsuo Iso anime, revealed a new trailer, along with a key visual and release date. The series consists out of two movies, but Netflix will stream it in 6-episode installments. The first part is coming on January 28, while the second is set for February 11 release.
Production +h is animating the series, and this is the studio's first major work. Mitsuo Iso, known for his Coil – A Circle of Children anime, is directing, but also writing the original script. This is his first directorial work since 2007 (when Coil – A Circle of Children came out). Kenichi Yoshida (Eureka Seven) is doing character designs, while Rei Ishizuka (Flavors of Youth) composes the music.

Netflix first announced the anime during its Anime Festival 2021 event.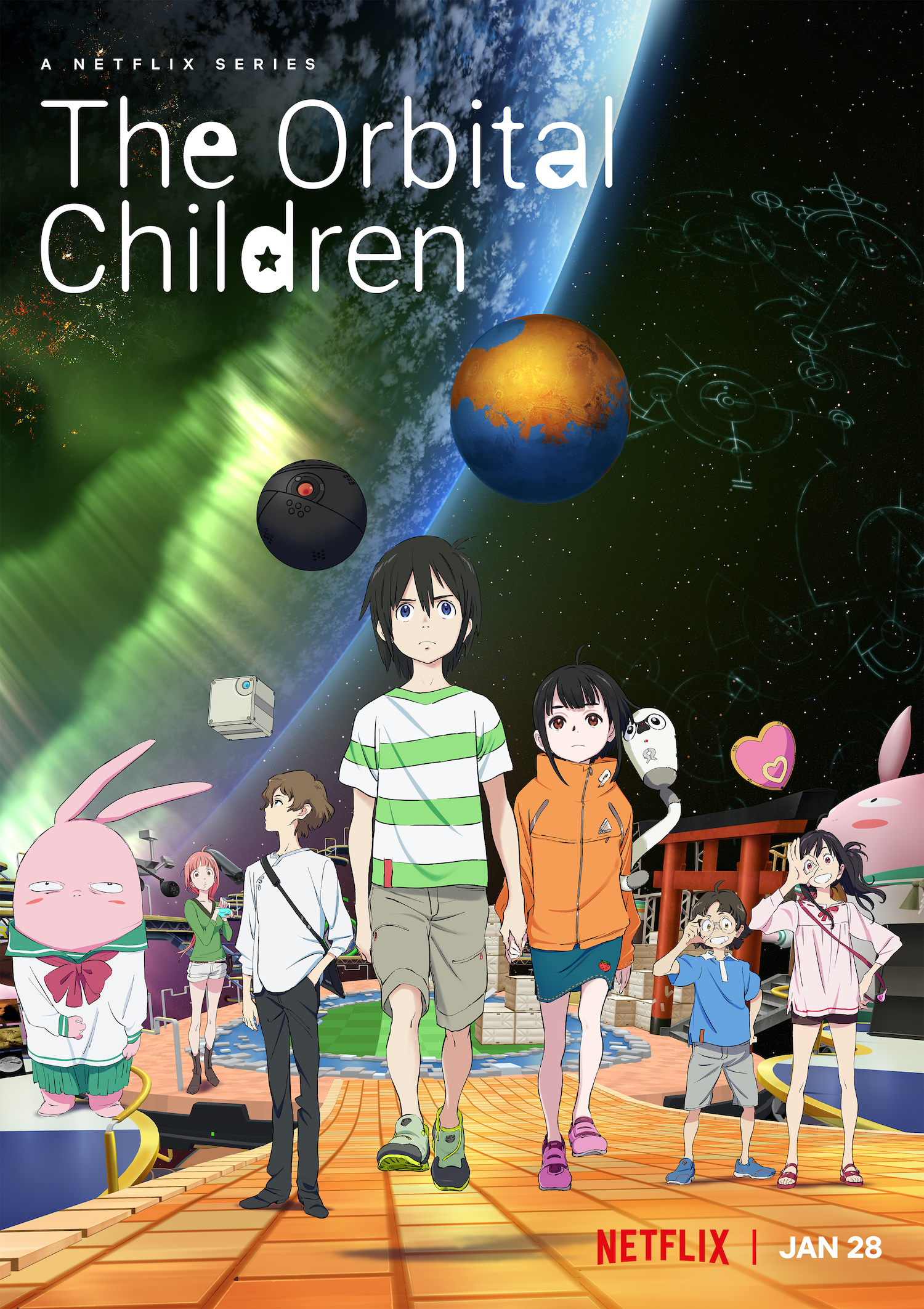 In 2045, two children born on the moon and three kids from Earth try to survive after an accident on their space station leaves them stranded.

-Netflix, Official Synopsis
Chinatsu Akasaki is voicing Miina, Azumi Waki is Konoha, Natsumi Fujiwara is Touya, while Yumiko Kobayashi and Kensho Ono voice Hiroshi and Taiyou respectively.
Source: Netflix Anime Official Twitter, Official Website
© MITSUO ISO / avex pictures / Extraterrestrial Boys and Girls Production Committee