Mushoku Tensei is a series that is one of the best we have in the Winter 2021 season. It's also widely talked about (for better or for worse) as it amazes with its production values but sparks controversy at the same time. This time, however, we will talk about the works that inspired Mushoku Tensei's author, Rifujin na Magonote, to write Mushoku Tensei. In a series of interviews, he mentioned that he takes parts of the stories he enjoys and then blends them into one work (Mushoku Tensei).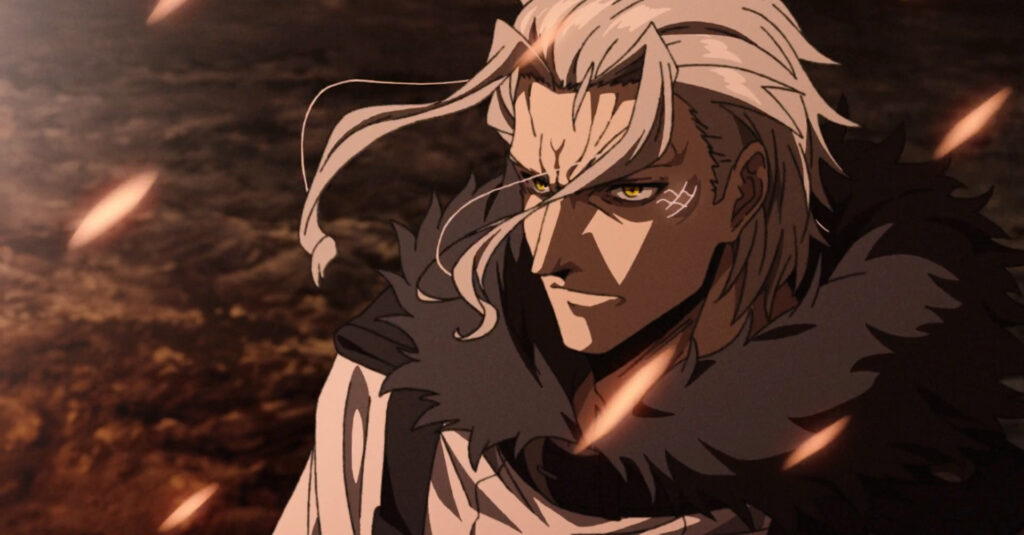 Games
According to interviews posted on PhantaPorta, Rifujin na Magonote was inspired by many different series. He listed tons of fantasy video games from the late 1980s to the early 2000s that helped him with world-building. Among the titles, we can see classic RPGs such as Dragon Quest, Final Fantasy, Legend of Mana, and Ragnarok Online. Among the games, we can find some adult works such as Rance, which might explain some of the erotic content in the show.
Final Fantasy
Final Fantasy is a Japanese anthology science fantasy media franchise created by Hironobu Sakaguchi. The games are developed and owned by Square Enix (formerly Square). The franchise centers on a series of fantasy and science fantasy role-playing video games. The main game contains over 15 releases. The franchise has since branched into other video game genres such as tactical role-playing, action role-playing, massively multiplayer online role-playing, racing, third-person shooter, fighting, and rhythm, as well as branching into other media, including CGI films, anime, manga, and novels. (Source: Wikipedia, edited by AC)
Rance
Rance is a role-playing video-game series created, developed, and published by AliceSoft. It is the oldest continually-running erotic video-game series. It consists of over 10 games. The Rance series follows the titular character, Rance, as he saves a number of kingdoms, defeats demon invaders, and causes mischief in the in-game world, "The Continent." He has appeared in most of the main series games as the playable character, accompanied by his loyal slave, Sill Plain.
Light Novels
In the interview, he also lists some light novels that helped him with "detailed settings". The list consists of titles such as Isekai Meikyuu de Harem wo, Mashou, Heal Saikou, and many more. What's interesting, the author says that Re:Zero influenced him while writing the final arc of his work.
Isekai Meikyuu de Harem wo
A man was about to commit suicide and decides to search for a way to die on the internet. Then he found an odd site that asked a lot of questions and had a point-based system that allows you to create skills and abilities for a character. He took interest in it and when he finished setting his character he was asked "You will now be transported to a world with the settings you choose, coming back is not possible, do you still accept". Then, without thinking much of it, he pressed "YES". After that, he found himself in another world with the skills and abilities he choose to have.
Re:Zero − Starting Life in Another World
Re:Zero − Starting Life in Another World is a Japanese light novel series. Nagatsuki Tappei and with illustrations made by Ootsuka Shinichirou. The story centers on Subaru Natsuki, a hikikomori who suddenly finds himself transported to another world on his way home from the convenience store. The series was initially serialized on the website Shōsetsuka ni Narō from 2012 onwards. (Wikipedia)
As you can see, the author of Mushoku Tensei was inspired by many different works. We are extremely grateful to Rifujin na Magonote for writing Mushoku Tensei, as it really is amazing. The anime adaptation isn't letting us down as it gets better and better every week! You can read all stories on the franchise here!
You can also vote for Mushoku Tensei as the best anime of the week on our weekly poll!
Source: PhantaPorta
All images via Funimation
©理不尽な孫の手/MFブックス/「無職転生」製作委員会
©1997, 2019 SQUARE ENIX CO., LTD. All Rights Reserved.
copyright©2008-2021 MangaGamer.com
© Shufunotomo Infos Co.,LTD.  2010 – 2021.
©Tappei Nagatsuki イラスト:大塚真一郎