The Acro Trip manga series is getting an anime adaptation, which will premiere in 2024. The newly-launched studio Voil is animating the series, with Ayumu Kotake as the director. A promo trailer for the announcement has been released as well:
The main character, Chizuko Date, will be voiced by Miku Ito (The Quintessential Quintuplets, Akebi's Sailor Uniform, Spy Classroom). Shinichi Inozume is responsible for the series composition, while Toshie Kawamura is doing the character designs.
Acro Trip manga is written and illustrated by Yone Sawata. It was serialized in Shueisha's Ribon shojo magazine from February 2017 to December 2022 and is composed of five volumes. As part of the announcement, the author drew an illustration: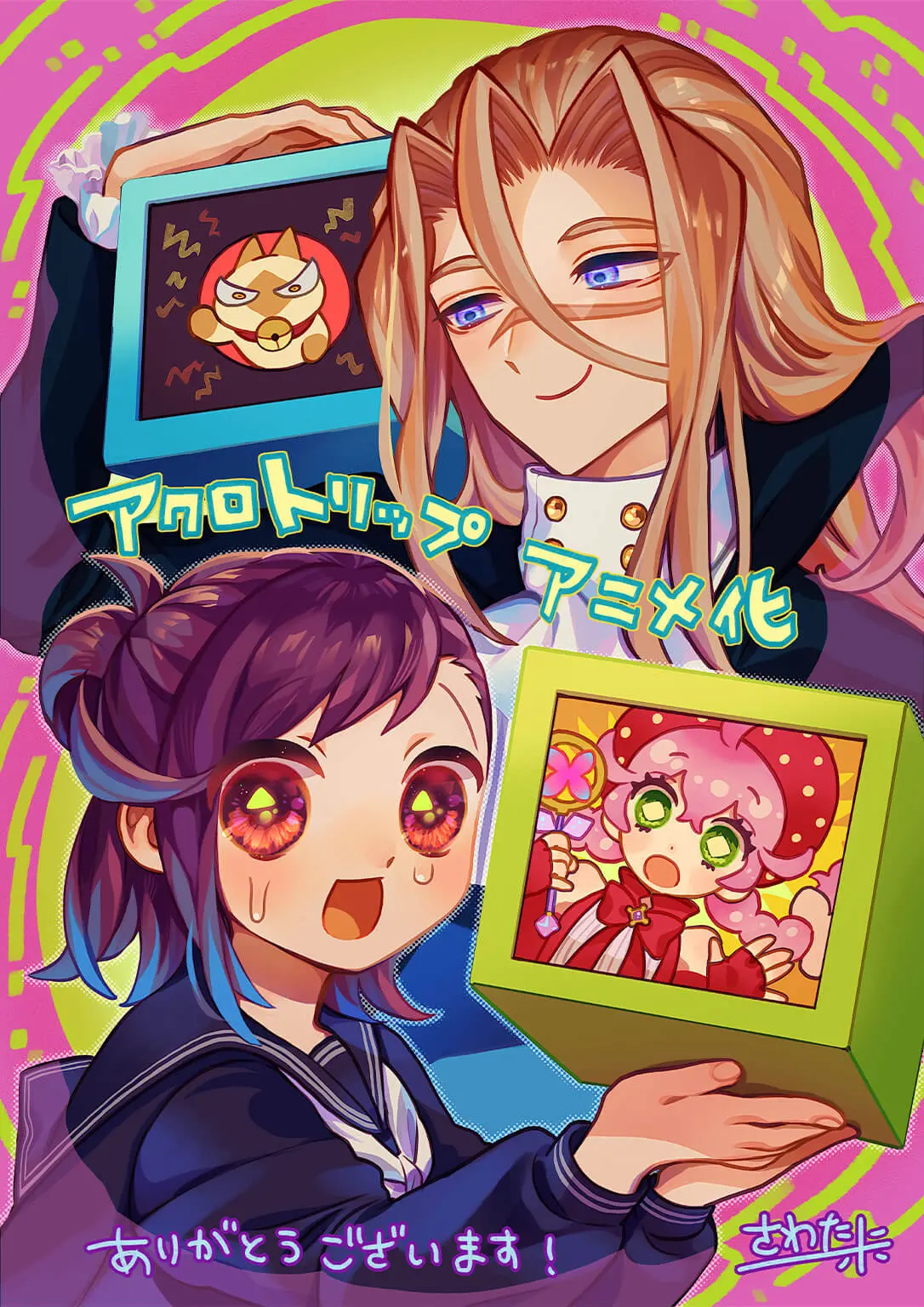 Acro Trip follows the story of Date Chizuko, an otaku girl obsessed with the magical girl Berry Blossom, who protects her city. However, Berry's enemy–Chroma from the evil organization Fossa Magna–is inept and weak, so no one is interested in their fights. Chizuko then vows to explore the various exploits of the magical girl herself.
Interestingly, this is Studio Voil's first major work, as they were recently established in the second half of 2022. The studio is represented by Takeo Ootaka, who was previously an animation producer for Geno Studio before establishing Voil. Ootaka is known for his work in Golden Kamuy, Scarlet Nexus, and Gyakusatsu Kitan. Voil has also assisted in the ongoing Tomo-chan Is A Girl series, though it is unclear what area they have assisted in.
You can check out the promo video for Studio Voil's launch here:
Source: Official Website, Studio Voil Site
©Sawata Yone/Shueisha, Acro Trip Production Committee