The Arknights: Prelude to Dawn anime revealed a new trailer along with October 28 premiere. Studio Yostar Pictures is animating the adaptation of the highly popular game, with Yuki Watanabe as the director and Masataka Nishikawa as the assistant director.
Arknights is a free-to-play tower defense mobile game developed by Hypergryph and distributed by Yostar. The game was launched in China in May 2019 and became available in other countries in January 2020. It is available to play on iOS and Android devices, as well as Windows. The game uses gacha mechanics and offers a multitude of different playable characters.
Hypergryph and Studio Montagne are listed as the original creators. Aya Takafuji is in charge of the character designs. The first PV was unveiled this April. In addition to new trailer and premiere date, Arknights anime also revealed a key visual: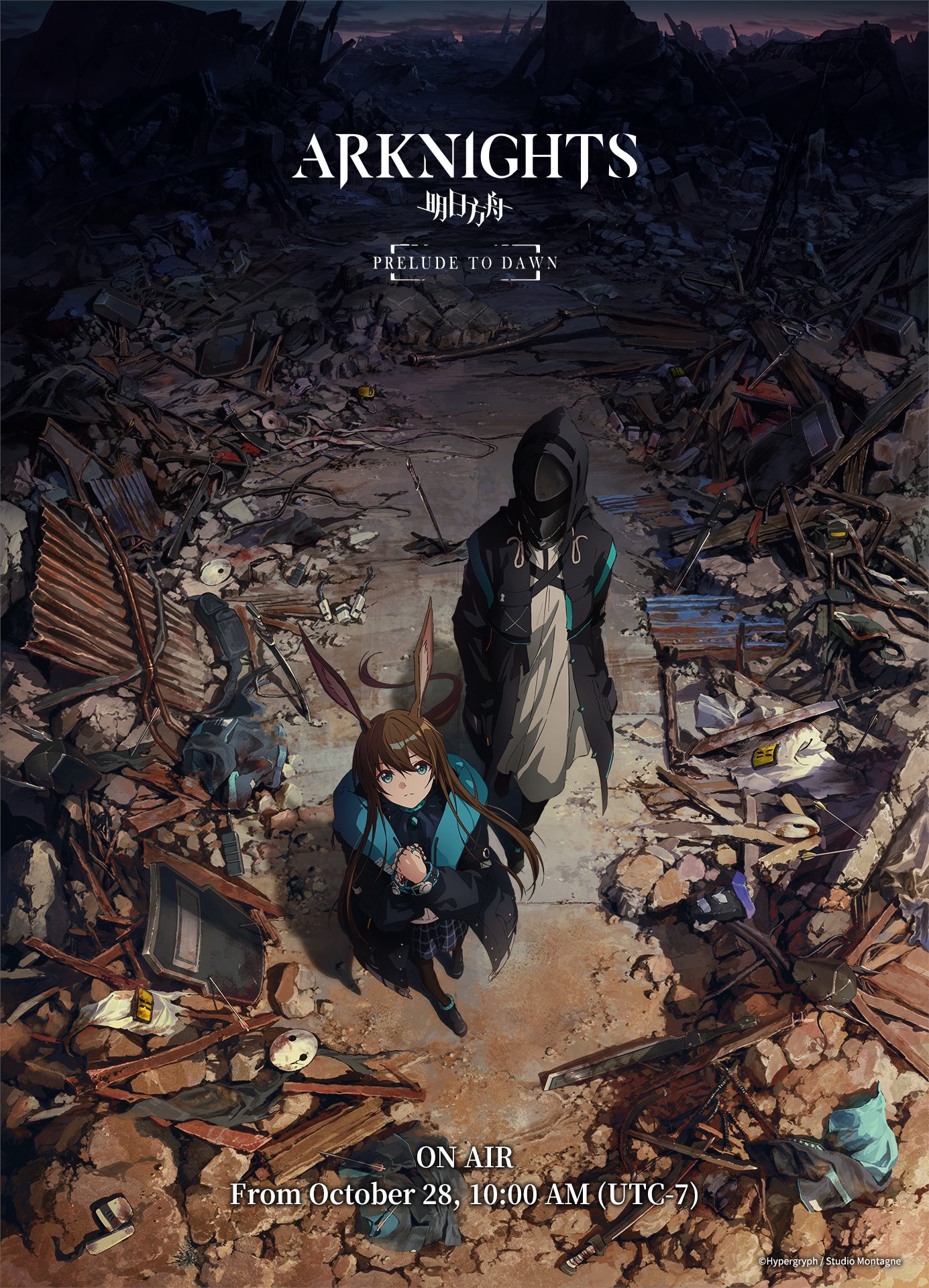 The official website describes the plot of the game as:
Take on the role of a key member of Rhodes Island, a pharmaceutical company that fights both a deadly infection and the unrest it leaves in its wake. Together with your leader Amiya, you'll recruit Operators, train them, then assign them to various operations to protect the innocent and resist those who would thrust the world into turmoil.
Source: Arknights Official Twitter
© Yostar, Hypergryph