Voice actress and singer Azusa Tadokoro released her first digital single, "Hakoniwa no Kofuku" on January 5th. The song also serves as the ending theme for the In the Land of Leadale anime.

Kousuke Oki was in charge of writing the lyrics of the song while the arrangement was done by Kanda John (Penguin Research). The pair have also worked together already on Azusa's 4th album "Waver" which was released last year. Her first digital single is the ending theme song for the TV anime. The artist also revealed the album cover and music video which is available to watch:
The thumbnail of the music video features Azusa wearing a sensational red costume in a diorama setting which shows a different approach compared to her previous music videos.
In the Land of Leadale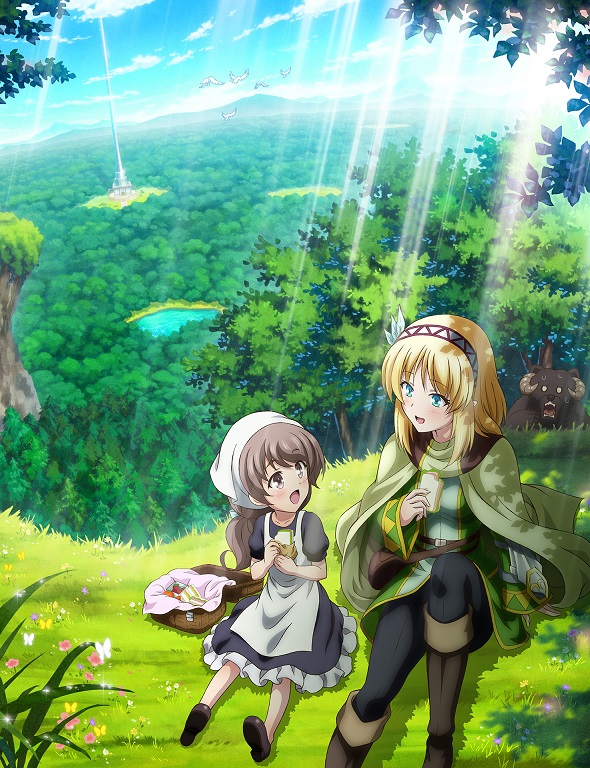 In the Land of Leadale is a web novel series by Ceez which first launched on the Shosetsuka ni Naro website from November 2010 to December 2012. Yuji Nase (By the Grace of the Gods) is directing the series while Kazuyuki Fudeyasu (Wandering Witch) is in charge of the composition. Maho Film (I'm Standing on a Million Lives) is animating the series. The cast of the series includes:
Eri Yukimura as Cayna
Daisuke Ono as Skargo
Kaori Nazuka as Mai-Mai
Tomokazu Sugita as Kartaz
The series will air on January 5th and it's one of the first anime to air this year. It is available to watch on Crunchyroll and they described it as:
Due to a terrible accident, Keina Kagami has to live on life support in order to survive. The only way for her to be free is within the VRMMORPG "Leadale." One day, her life support stops functioning, and Keina loses her life. But when she wakes up, she finds herself in the world of Leadale 200 years in the future. She is now the half-elf Cayna, who possesses lost skills and OP statuses and becomes closer to the other inhabitants of this world. But among those inhabitants happen to be the "children" she made in character creation?! A very chill adventure filled with laughter and tears(?) about a girl who transferred into a game world and her very unique friends is about to begin!
About Azusa Tadokoro
Azusa Tadokoro is a voice actress and singer who has affiliated with the talent agency HoriPro International and has a record label in Lantis. Some of the characters she voiced are Moroha from Yashahime: Princess Half-Demon, Kaoru Seta from BanG Dream! Girls Band Party, and Symboli Rudolf from Uma Musume Pretty Derby. As a singer, she has released 4 albums and 11 singles and has been actively performing live solos. She won in the 36th Horipro Talent Scout Caravan in the category, "Next Generation Voice Actress Artist Auditions".
Source: Press Release