On 27 November 2020, the upcoming original TV anime Back Arrow has released its latest promotional video. The two-cour series is slated to premiere by January 2021, which will be produced by Studio VOLN under the direction of Gorō Taniguchi. Additional casts were also revealed in the promotional video, as well as the opening and closing theme song of the series.
Casts & Production
Casts
Yuuki Kaji as Back Arrow
Aya Suzaki as Atlee Ariel
Ari Ozawa as Elsha Lean
Kensho Ono as Bit Namital
Ryotaro Okiayu as Kai Rhodan
Tomokazu Seki as Shū Bi
Megumi Han as Ren Sin
Ami Koshimizu as Fine Forte
Mikako Komatsu as Prax Conrad

Staff
Director: Gorō Taniguchi
Scriptwriter: Kazuki Nakashima
Character Design: Toshiyuki Kanno
Character Draft: Shinobu Ohtaka
Composer: Kōhei Tanaka
LiSA will be performing the opening theme song of the series titled "dawn". And Shuka Saito will be performing the ending theme song titled "Sekai no Hate".
Synopsis
Ringarindo is a land surrounded by a wall. The wall covers, protects, cultivates, and nutures this land. The wall is god … it is the foundation of this land of Ringarindo. One day, a mysterious man named Back Arrow appears in Essha village on the outskirts of Ringarindo. Arrow lost his memories, but says that all he knows is, "I came from beyond the wall." To restore his memories, Arrow heads out beyond the wall, but is embroiled in a battle with himself as the stakes.

Synopsis via Black Arrow Official Website
Special Program Broadcast
On 11 December 2020, the main cast members of Back Arrow will have a special program broadcast. The broadcast will be available on ABEMA Anime Channel.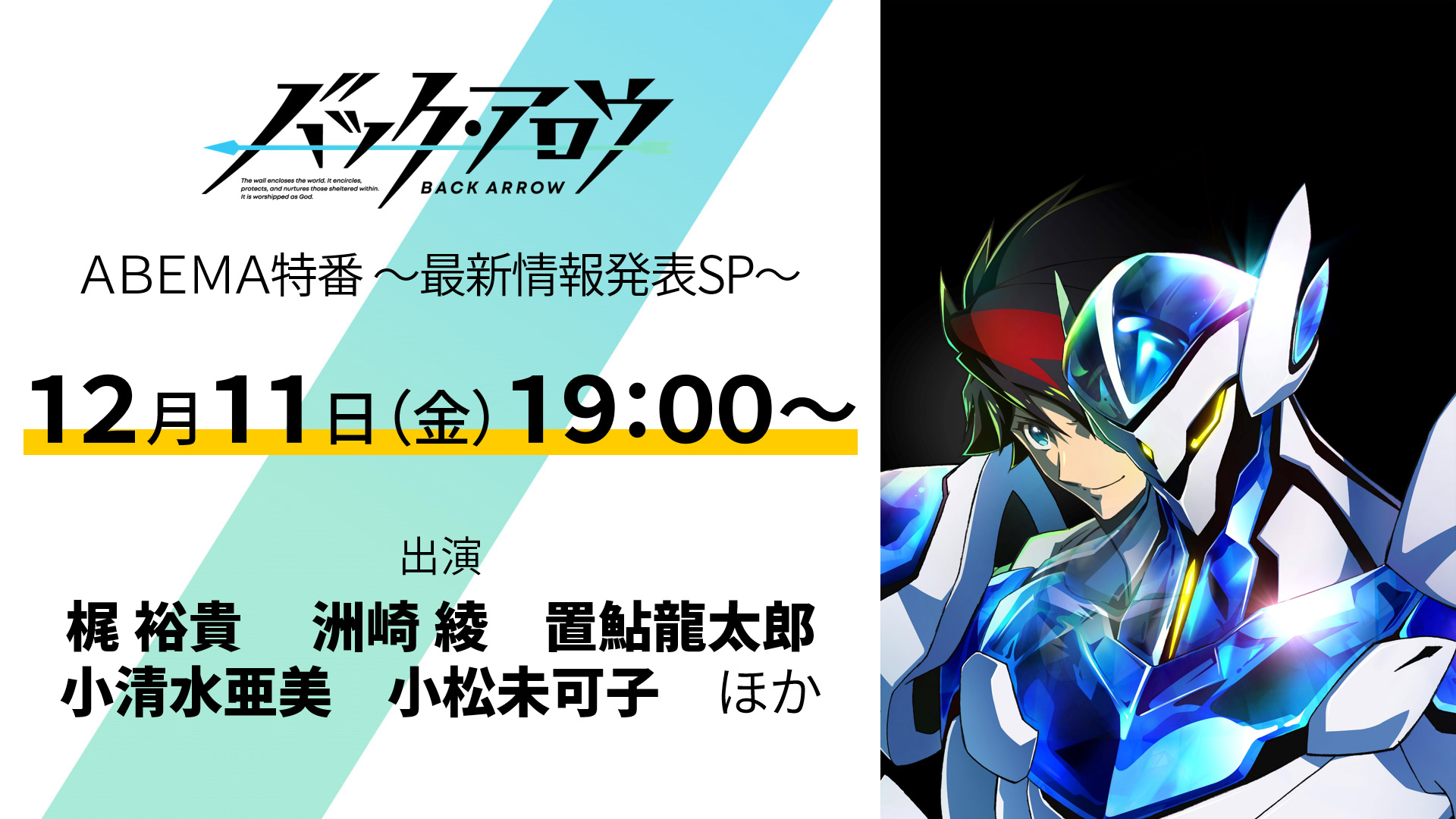 You can watch the Back Arrow promotional video here.
Source: Back Arrow Official Website and Back Arrow Official Twitter