The upcoming Blue Lock anime revealed character visuals for Seishiro Nagi and Reo Mikage, both of which are classed as supporting characters. Yuma Uchida is voicing Seishiro, while Nobunaga Shimazaki is voicing Seishiro. Studio 8-bit is animating the anime, which will premiere in October. The visual contains basic information about the two: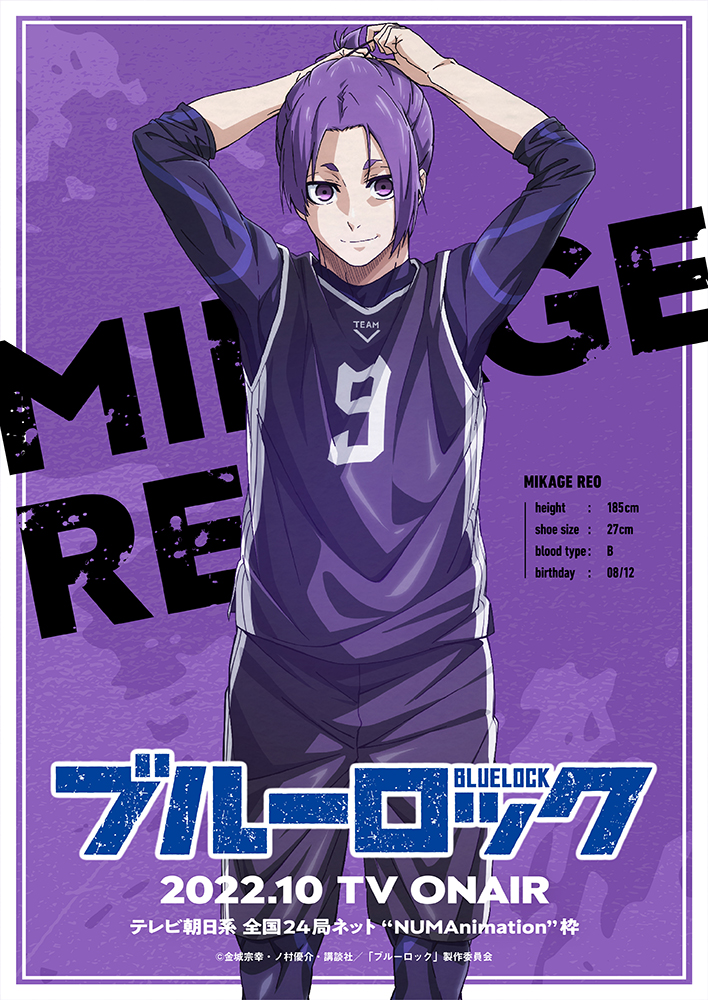 Blue Lock anime previously revealed a series of character trailers and visuals, dedicated to the core cast. Hyoma Chigiri, Rensuke Kunigami, Isagi Yoichi, and Bachira Meguru were among those who got both. Zantetsu Tsurugi was the latest addition, with a visual that was revealed last week.
Tetsuaki Watanabe is directing. Kenji Tanabe and Kento Toya are in charge of character designs. Taku Kishimoto is doing series composition. Jun Maruyama is composing the music, while Taku Kishimoto is signing off on the script.
The anime is based on a manga written by Muneyuki Kaneshiro and illustrated by Yusuke Nomura. Kodansha has announced an English print release for summer 2022 and describes the story as:
After a disastrous defeat at the 2018 World Cup, Japan's team struggles to regroup. But what's missing? An absolute Ace Striker, who can guide them to the win! The Football Association is hell-bent on creating a striker who hungers for goals and thirsts for victory, and who can be the decisive instrument in turning around a losing match … To do so, they've gathered 300 of Japan's best and brightest youth players. Who will emerge to lead the team … and will they be able to out-muscle and out-ego everyone who stands in their way?
Source: Official Twitter
©Muneyuki Kaneshiro, Yusuke Nomura, Kodansha/"Blue Lock" Production Committee