A manga adaptation of the upcoming WIT Studio's Bubble anime film started its serialization in Shueisha's Shonen Jump+ online magazine on April 22. Erubo Hijihara, best known for his Futaribocchi Sensou manga, is drawing the adaptation. The film will premiere on Netflix on April 28 worldwide, while a theatrical premiere in Japan is set for May 13 of this year
A color illustration of Uta for the Bubble manga was revealed: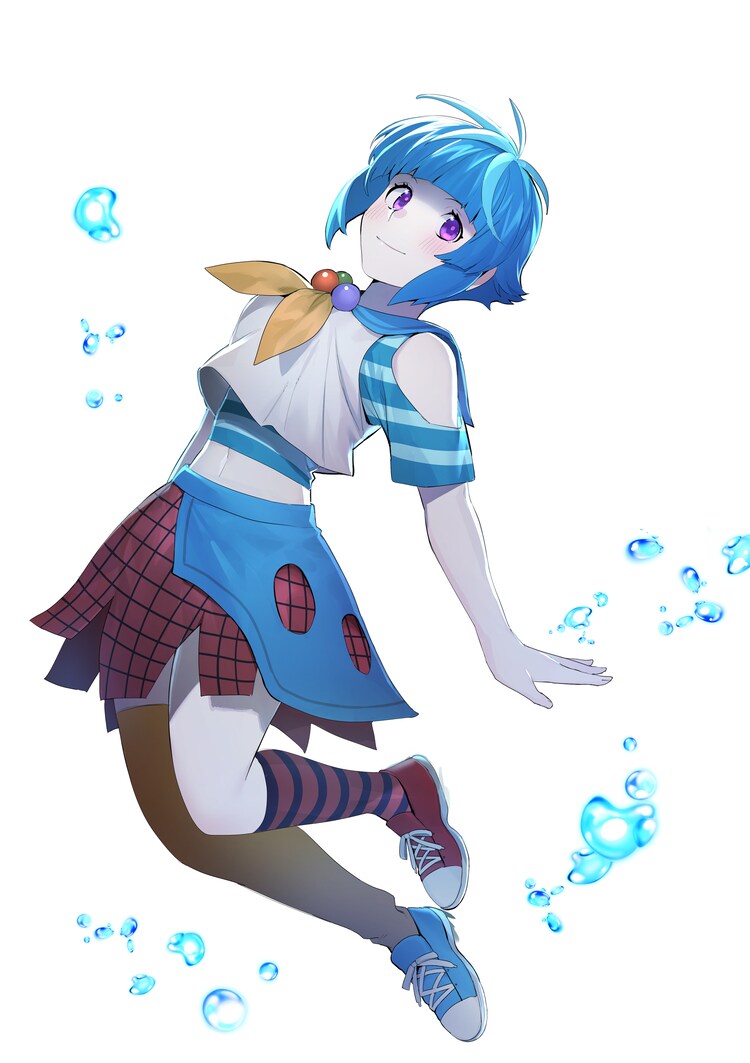 The movie gathered some big names from the industry, including WIT Studio's Tetsuro Araki, who is directing the movie, and Gen Urobuchi, who is writing the screenplay. Takeshi Obata (Death Note illustrator) is credited with the original character design, while Hiroyuki Sawano, who worked on Attack on Titan, 86 Eighty Six, Kabaneri of the Iron Fortress, and more, is composing the music. Jun Shison and Riria are voicing the main duo, Hibiki and Uta.
Theme songs include "Bubble" by Eve and Uta (opening song) and "Ja ne, mata ne" by Riria (ending theme). The opening theme was featured in the latest trailer:
Netflix describes the plot as:
In a Tokyo where gravity has broken, a boy and a girl are drawn to each other… The story is set in Tokyo, after bubbles that broke the laws of gravity rained down upon the world. Cut off from the outside world, Tokyo has become a playground for a group of young people who have lost their families, acting as a battlefield for parkour team battles as they leap from building to building. Hibiki, a young ace known for his dangerous play style, makes a reckless move one day and plummets into the gravity-bending sea. His life is saved by Uta, a girl with mysterious powers. The pair then hear a unique sound audible only to them. Why did Uta appear before Hibiki? Their encounter leads to a revelation that will change the world.
Source: Comic Natalie, Shonen Jump+
© 2022 "Bubble" Production Committee