Preview images for Bungo Stray Dogs Season 5 episode 6 are now out. After Tachihara's disappearance, Jono becomes aware of Fukuchi's true identity and is defeated. Aya witnesses the battle and to escape Fukuchi's wrath, the young girl quickly decides to hide in a "particular place." Meanwhile, the detective agency successfully convinces the European escorts to retreat from delivering One Order. However, Ranpo is outsmarted by the demon. At the Meursault prison, Dazai and Fyodor meet their surprise visitors.
Bungo Stray Dogs Season 5 episode 6, which is overall episode 56 of the anime, is titled "At the Port in the Sky (Part 2)." It will air this Wednesday, August 16, at 23:00 JST. Crunchyroll and Bilibili are streaming it with English subtitles in select regions. See the episode's preview images below: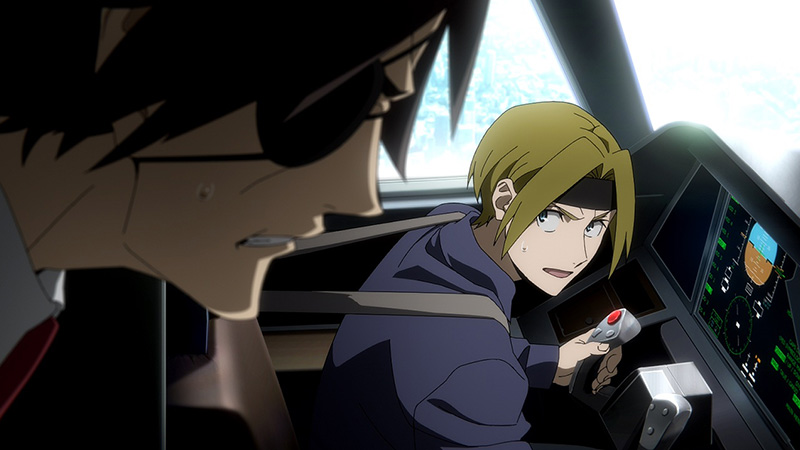 You can also watch the Bungo Stray Dogs Season 5 episode 6 preview video below:
Also Read:
Bungo Stray Dogs Season 5 Unveils Jacket Illustration for Opening and Ending Theme Songs
Bungo Stray Dogs Season 5 – What Manga Moments Did the Third Episode Change or Skip?
Bungo Stray Dogs' Author Kafka Asagiri Attends Anime Expo 2023, Explains Why Dazai Is a Donut
Bungo Stray Dogs (Literary Stray Dogs) is a manga series written by Kafka Asagiri and Sango Harukawa. It has been serialized in Kadokawa's Young Ace magazine since 2012. The series has multiple light novels, manga spin-offs, and live-action stage plays. Studio Bones is handling the animation of the series.
Source: Official Bungo Stray Dogs Anime Website
©Kafka Asagiri, Harukawa35/KADOKAWA/Bungo Stray Dogs Production Committee