Spy x Family revealed a visual for episode 31, which is slated to premiere today worldwide. The anime is currently covering the Cruise Adventure Arc, which started with last week's episode. Last week's visual connects to the new one.
WIT Studio and CloverWorks are returning to animate the highly-anticipated sequel. The same studios are also working on the upcoming SPY x FAMILY Code: White movie, which is slated to premiere on December 22 in Japan. The staff for the second season includes:
Director: Kazuaki Shimada, Kazuhiro Furuhashi
Series Composition: Ichiro Okouchi
Character Designer: Kazuaki Shimada
Art Director: Minami Usui
Sound Director: Shoji Hata
Music Production: (K)NoW_NAME
Opening Theme Song: "Kura Kura" by Ado
Ending Theme Song: "Todome no Ichigeki" by Vaundy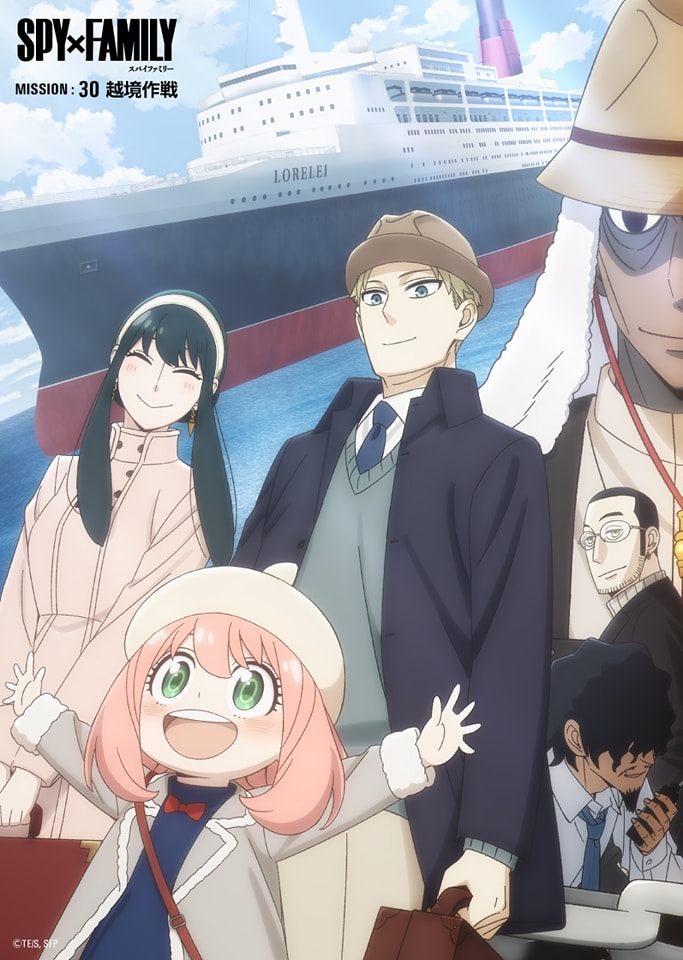 SPY x FAMILY is based on a manga by Tatsuya Endo. The first season of the anime premiered in April; the first cour aired in the Spring of 2022 anime season and the second throughout the fall of the same year. WIT Studio and Cloverworks are animating the series under Kazuhiro Furuhashi's direction. Kazuaki Shimada is in charge of character designs. Shimada is also credited as a chief animation director, along with Kyoji Asano. (K)NoW_NAME did the music.
Crunchyroll is streaming the SPY x FAMILY anime and describes the plot as:
World peace is at stake and secret agent Twilight must undergo his most difficult mission yet—pretend to be a family man. Posing as a loving husband and father, he'll infiltrate an elite school to get close to a high-profile politician. He has the perfect cover, except his wife's a deadly assassin and neither knows each other's identity. But someone does, his adopted daughter who's a telepath!
Source: Official Website
© Tatsuya Endo, Shueisha / Spy x Family Project