On the official website for Weekly Shonen Magazine, it is confirmed that the Fire Force manga is entering its final arc. Atsushi Ohkubo writes and illustrates the series, and it will enter the final arc in today's chapter (287). It has run for over 6 years since September 2015, and they tease the final arc with "The eyes of Haumea are opened, and the decisive battle to purge despair begins!" There are 30 compiled volumes as of August 2021, and you can see the cover of volume 1: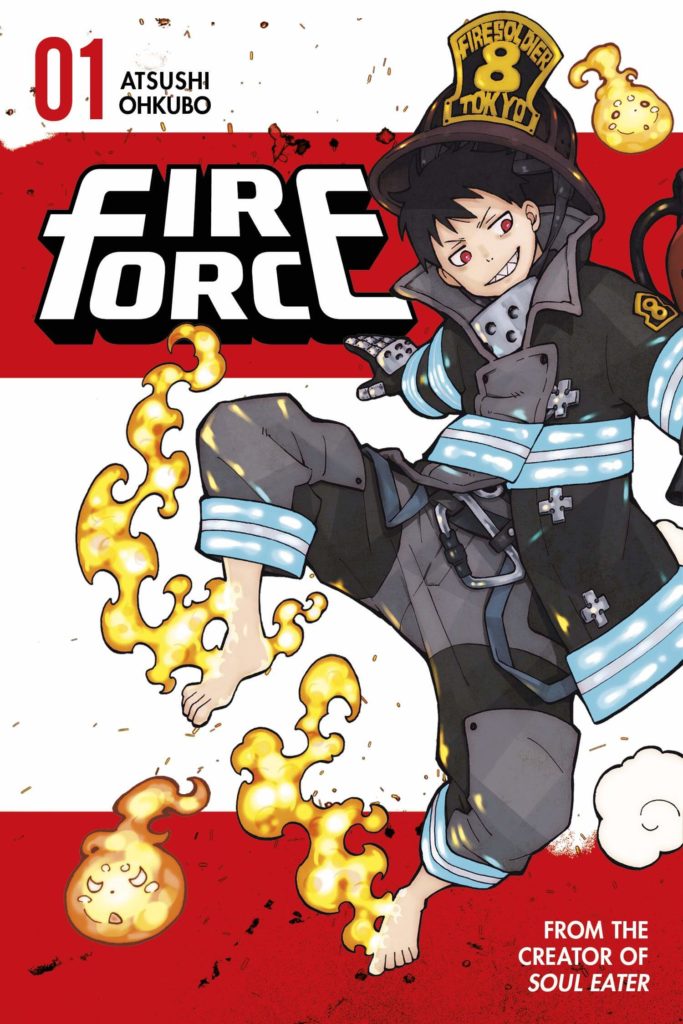 Kodansha licensed it in English, and there are currently 24 translated volumes. They describe the story:

The city of Tokyo is plagued by a deadly phenomenon: spontaneous human combustion! Luckily, a special team is there to quench the inferno: The Fire Force! The fire soldiers at Special Fire Cathedral 8 are about to get a unique addition. Enter Shinra, a boy who possesses the power to run at the speed of a rocket, leaving behind the famous "devil's footprints" (and destroying his shoes in the process). Can Shinra and his colleagues discover the source of this strange epidemic before the city burns to ashes?
The series got an anime adaptation in 2019, and it had 24 episodes. Animated by David Production, it then announced a 2nd season immediately in December 2019. The sequel aired in 2020, and it also ran for 24 episodes.
Fire Force is a beloved shonen manga, and it's entering the final arc at the same time as several others. With Tokyo Revengers also in its final arc, Jujutsu Kaisen planned to end soon, My Hero Academia in its final act, and One Piece in its final stage, many shonen hits could be gone soon. We'll see which of the new ones will take the top, with Kaiju No. 8 already a big contender.

Source: Weekly Shonen Magazine
© 大 久保 篤 (著) / KODANSHA 講 談 社