GREAT PRETENDER razbliuto sequel anime has been officially announced, and a key visual and trailer have been revealed. WIT Studio is returning to animate, and the sequel is titled GREAT PRETENDER razbliuto. It will feature both Laurent (CV: Junichi Suwabe) and Dorothy (CV: Yuka Komatsu), and you can watch the trailer here:
The anime will stream on DMM TV in Japan, Manga Productions in the Middle East and North Africa, while Crunchyroll will stream it the rest of the world (excluding mainland China). The official key visual for GREAT PRETENDER razbliuto: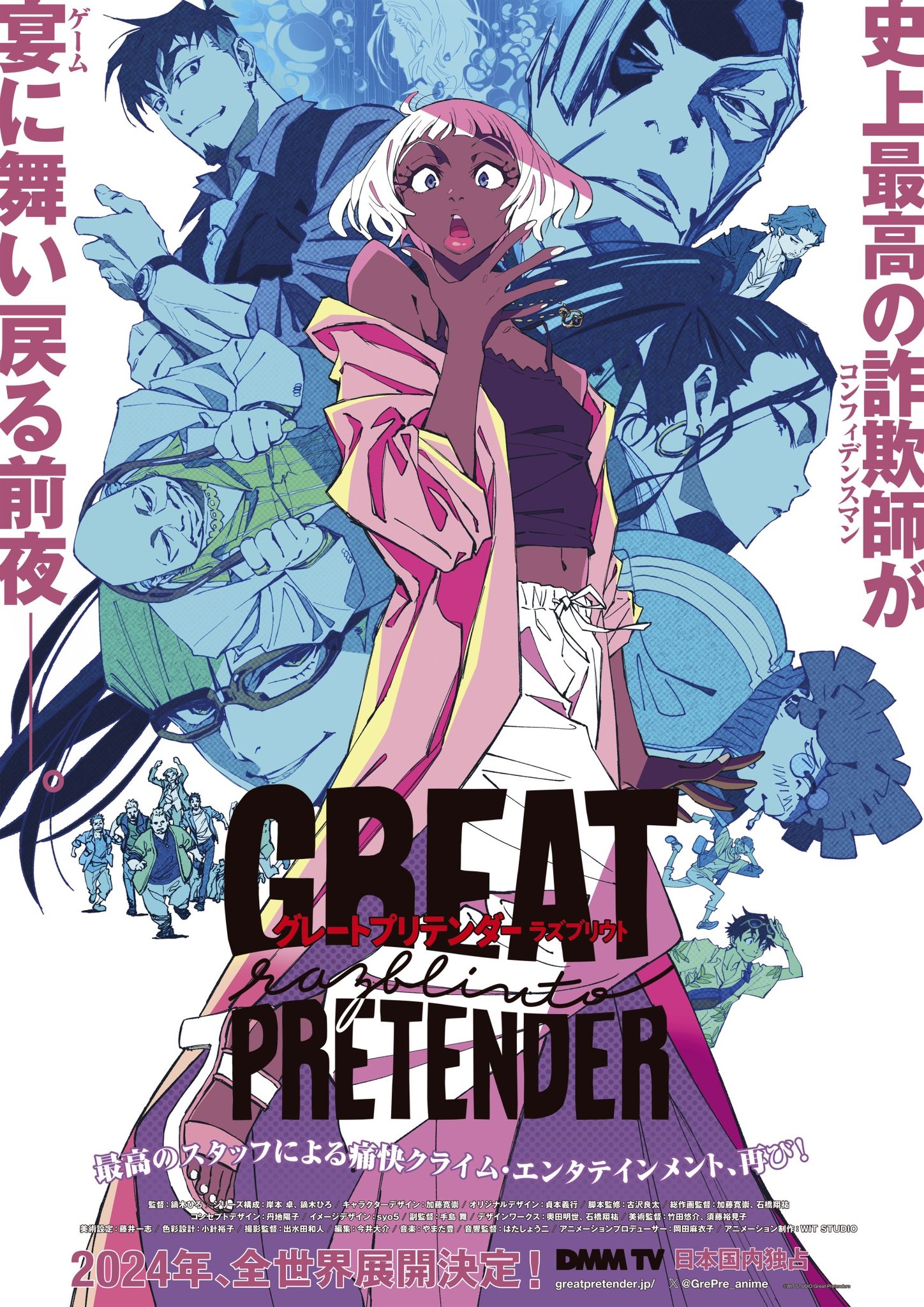 The Great Pretender razbliuto sequel will have Hiro Kaburagi returning to direct, and he will also be in charge of the script together with Taku Kishimoto. The first season's screenwriter Ryota Kosawa is also returning as the script supervisor. Mai Teshima is now the assistant director, with Shosuke Ishibashi joining as chief animation director.
GREAT PRETENDER is an original anime project by WIT Studio. It was released exclusively on Netflix in two batches, running for a total of 23 episodes. It featured the song The Great Pretender by Freddie Mercury as the opening theme. Netflix describes the story:
Supposedly Japan's greatest swindler, Makoto Edamura gets more than he bargained for when he tries to con Laurent Thierry, a real world-class crook. After their string of successful cons, Makoto leaves Laurent's team. But the web of deceit binding them together goes farther back than he knows.
Source: Official GREAT PRETENDER X
© WIT STUDIO / Great Pretenders