The previously announced Mobile Suit Gundam: Witch from Mercury (Kidou Senshi Gundam: Suisei no Majo) has finally unveiled a short trailer and a premiere date – October 2022. The Witch From Mercury will also be getting a prologue that will premiere this summer. A key visual has been revealed:
You can watch the trailer for Gundam: Witch From Mercury here
Gundam: Suisei no Majo will be the first Mobile Suit Gundam TV anime in seven years. The video has revealed that Gundam Mercury will also be the first Gundam TV Anime with a female pilot as its main character and they also revealed the latest main mobile suit for the anime, which is the Gundam Aerial. In addition, they also unveiled the two new mobile suits for the upcoming Prologue. Gundam Lfrith and Beguir-Beu you can see their designs below.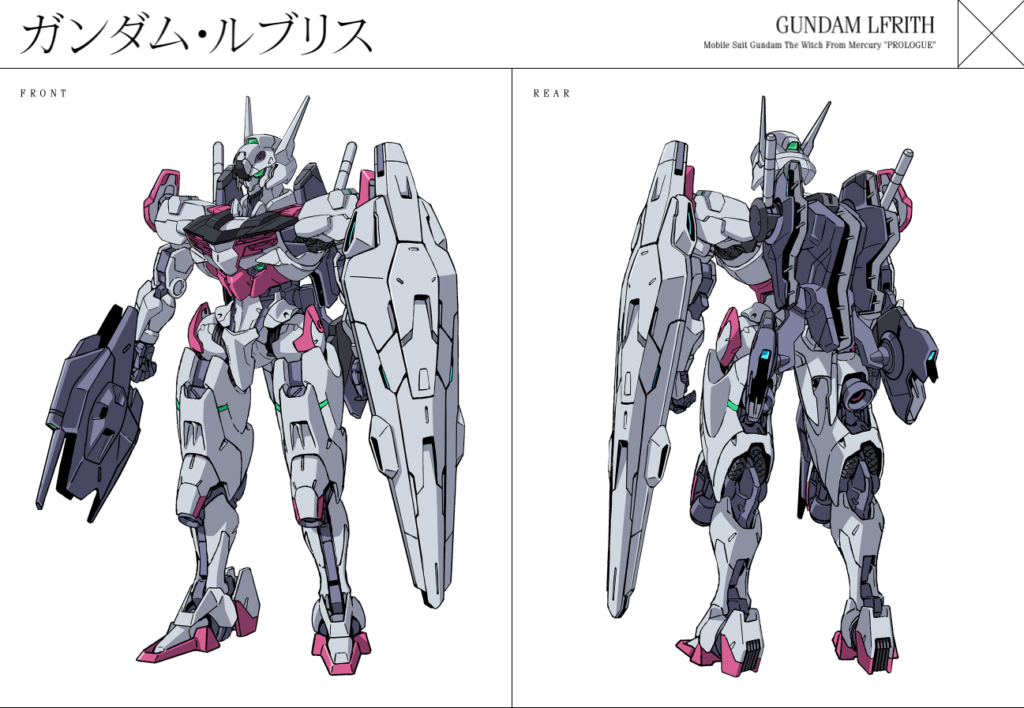 As of now, a synopsis, characters, and other information about the upcoming anime still haven't been revealed. It is also unknown what format the prologue will have.
Gundam is a Japanese mix-media franchise that focuses on mecha robots, created by Sunrise and Yoshiyuki Tomino. The franchise officially premiered on April 7, 1979, with the Mobile Suit Gundam anime series. In addition to the popular anime series and spin-offs, the franchise also has manga, novels, video games, and toys.
Source: Gundam Witch official website
©SOTSU・SUNRISE