Hamefura Season 2 Episode 5 shows the past of the Stuart brothers and their lifestyle. For the most part, the episode is a flashback of the four brothers.
The Overly Protective Brother
Although he might seem a bit of a goof, Jeffrey is actually a really loving and caring brother. Perhaps, he might be a little bit obsessed judging by his large picture frame collection. Moreover, he speaks quite fondly of them. With Susanna's tired reaction to his story, it's safe to assume that he talks nonstop about them.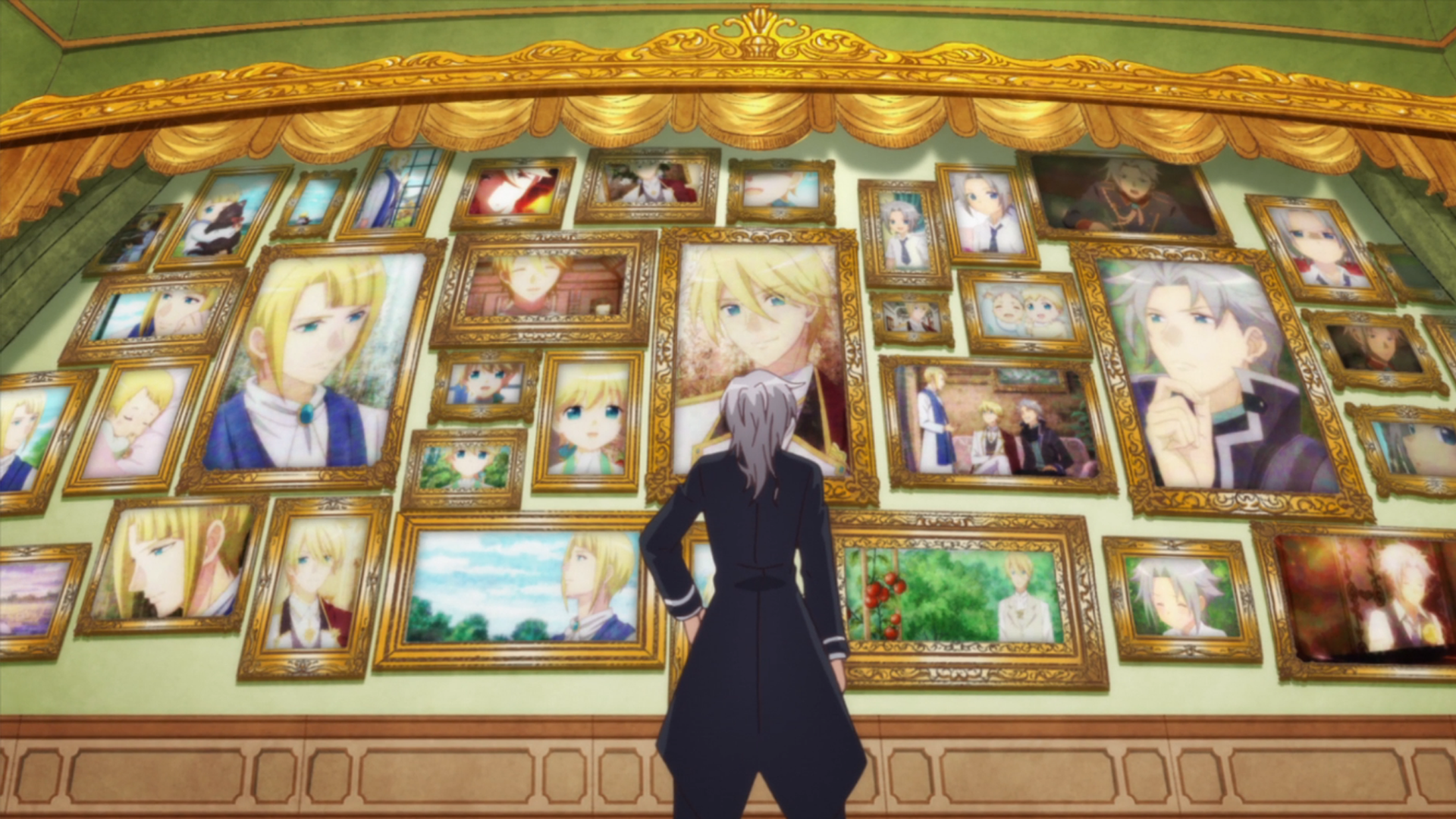 He also tries his best to get close to his brothers despite the fact that they are annoyed by his actions. Dull greetings and cold treatment always await Jeffrey. This doesn't affect him whatsoever though as he promised to take care of them. Unfortunately, for him, he didn't fulfill his promise due to many circumstances.
Additionally, the episode also revealed that Lana is actually Jeffrey's fiance, Susanna Randall. If you're a fan of her voice actress, however, you probably guessed by now through her voice way back in the third episode where she appeared as Lana.
The Impact of Young Bakarina
Young Geordo's life has been tedious before he met Katarina. All he ever wanted was the parental love of his mother that was promised to him if he did his best. He used Katarina at first to decline engagement proposals but he slowly fell in love with her. This plan of his aged well because we're in the world of Hamefura after all. In this world, nobody can withstand the might of Katarina's charms and stupidity.
It Wasn't A Dream
Katarina always assumed that the kiss from Geordo was a dream. Sadly for her, her assumptions aren't always that correct. Geordo also proved to her that it wasn't a dream by kissing her again.
Another strike for Geordo as he kissed Katarina for the second time. Of course, the rest of the harem members won't settle for any of this. They simply cannot concede just yet because of two kisses. With Keith leading the charge to stop their romantic moment together and Mary and Sofia going aggressive, Katarina pinched herself to confirm that all of this isn't a dream. This is also the first episode where it didn't show Katarina munching on food. Perhaps, the gluttonous harem queen eating on every episode is all but a dream now.
As previously mentioned, Hamefura Season 2 Episode 5 was all about the past of the brothers. The main highlight of the episode was Jeffrey who was revealed to be a brother who wishes to protect his siblings and get close to them. Fortunately, his brothers lately realized that he was doing his best to unite them together. In the end, Jeffrey alerts Lana to be vigilant about dark magic and this might tease us with what's coming in later episodes.
Like what you've read? Read more features here!
Screenshots are taken via Crunchyroll