JUJUTSU KAISEN Season 2 will reveal the first visual and trailer for the Shibuya Incident Arc next Thursday on August 24. The anime will have no new episode that week, and it's set to return the week after on August 31. King Gnu was previously confirmed to perform the theme song for the 2nd part.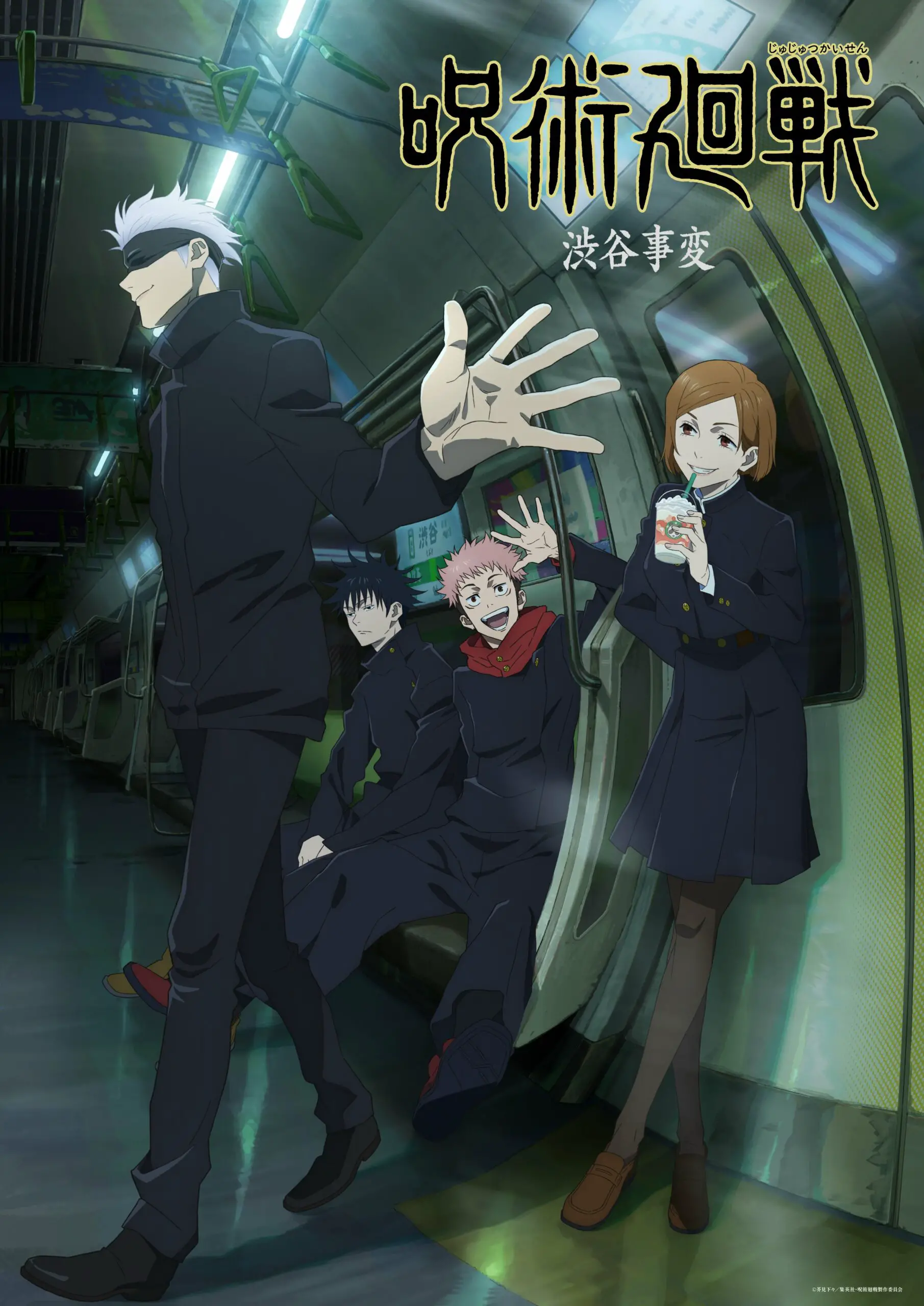 The new season of JUJUTSU KAISEN has aired 5 episodes so far, covering the Hidden Inventory/Premature Death arc. It is now on a 3-week break, and will return on August 31. The anime is set to enter the Shibuya Incident arc in the second part through 18 episodes. Updated character designs for Geto, Mahito and Choso were also revealed for the arc.
Besides the ongoing season, studio MAPPA also animated both the 24-episode first season and the prequel movie for the franchise. Akutami Gege writes and draws the original manga, which is licensed by VIZ Media in English. Crunchyroll streams both the anime and movie, and they describe the story:
Yuji Itadori is a boy with tremendous physical strength, though he lives a completely ordinary high school life. One day, to save a classmate who has been attacked by curses, he eats the finger of Ryomen Sukuna, taking the curse into his own soul. From then on, he shares one body with Ryomen Sukuna. Guided by the most powerful of sorcerers, Satoru Gojo, Itadori is admitted to Tokyo Jujutsu High School, an organization that fights the curses… and thus begins the heroic tale of a boy who became a curse to exorcise a curse, a life from which he could never turn back.
Source: Official X (Twitter)
©Gege Akutami/Shueisha/JUJUTSU KAISEN Project