On April 21, 2021, the official Jujutsu Kaisen soundtrack was released. While we wait for more information on the show's continuation and the already announced movie, we can listen to the soundtrack on Spotify and Apple Music. You can also purchase the official release right here.
What's more, you can check out the cover of said soundtrack below: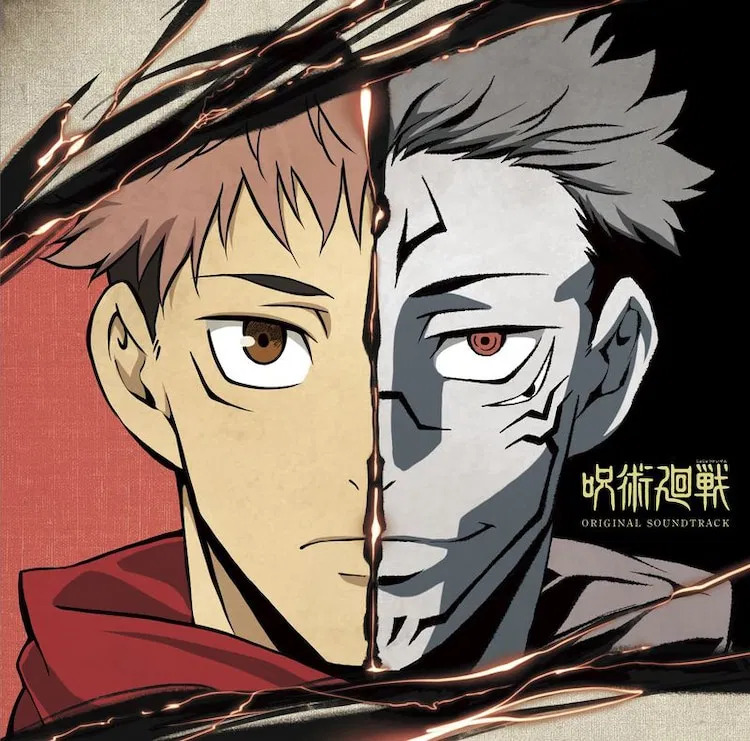 Also, you can listen to some previously released previews of some of the songs too:
As mentioned before, the soundtrack is also available via Spotify and Apple Music:
The soundtrack is made up of 60 tracks that we heard throughout the anime series. Hiroaki Tsutsumi (Dr. STONE), Yoshimasa Terui (Houseki no Kuni), and Alisa Okehazama ("The God of Highschool") were in charge of creating the soundtrack.
Jujutsu Kaisen Synopsis
In case you don't know what Jujutsu Kaisen is about, you can read the synopsis below:
In a world where demons feed on unsuspecting humans, fragments of the legendary and feared demon Ryoma Sukuna were lost and scattered about. Should any demon consume Sukuna's body parts, the power they gain could destroy the world as we know it. Fortunately, there exists a mysterious school of Jujutsu Sorcerers who exist to protect the precarious existence of the living from the supernatural!
Yuji Itadori is high schooler who spends his days visiting his bedridden grandfather. Although he looks like your average teenager, his immense physical strength is something to behold! Every sports club wants him to join, but Itadori would rather hang out with the school outcasts in the Occult Club.
One day, the club manages to get their hands on a sealed cursed object, but little do they know the terror they'll unleash when they break the seal…
You can watch the series over at Crunchyroll.
Thumbnail via Crunchyroll.
©芥見下々/集英社・呪術廻戦製作委員会