A new KANA-BOON music video was released for "Torch of Liberty". The song was also used as the opening theme for the second season of Fire Force, which is currently ongoing. A preview was shared on the band's official Twitter account, and you can watch the full version on their YouTube:
KANA-BOON previously worked on some big shows too. Some of their most notable songs from anime are "Silhouette" (Naruto), "Baton Road" (Boruto) and Star Marker (My Hero Academia Season 4). "Torch of Liberty" is the second OP of this season of Fire Force, and you can also listen to the anime version here:
In addition, they just celebrated 500,000 subscribers on their YouTube Channel, and commemorated it with a photo. It also invites the fans to check out the new KANA-BOON music video: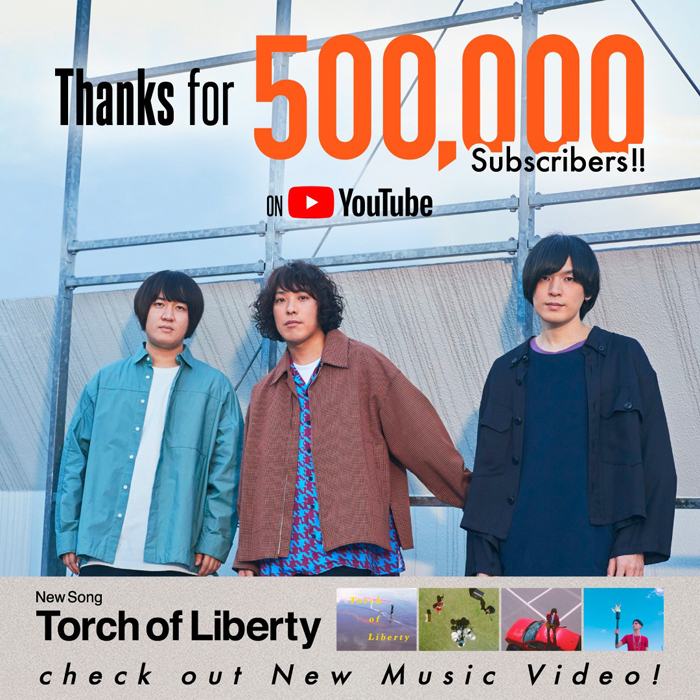 Fire Force is still enjoying big popularity. It was reportedly even among the most popular shows in Japan at one point during the first cour. It's now adapting the 14th arc of the manga, titled the Joint Investigation arc. It will also be the final episodes of the Season 2 of the show, although there is still a lot of material left to cover.
Source: KANA-BOON Official Website & YouTube
© HIP LAND MUSIC CORPORATION INC.