The Seven Deadly Sins is doing well right now. The fourth season has been announced for the TV anime, as well as a sequel for the manga. The latest news are that there is now also a Nanatsu no Taizai cafe open in Tokyo and Osaka in Japan.
It is a collaboration between the "Monster Hunter" game and "Nanatsu no Taizai" anime franchises. (Characters from 7DS will be appearing in Monster Hunter gacha and quest line.) XFLAG STORE is hosting the event, which started today (November 14) and will last until December 2nd. There will be 4 items on the menu based on the Seven Deadly Sins:
Customers will receive an original magnet for each item they order from the collaboration cafe menu. It is randomly chosen from 6 types: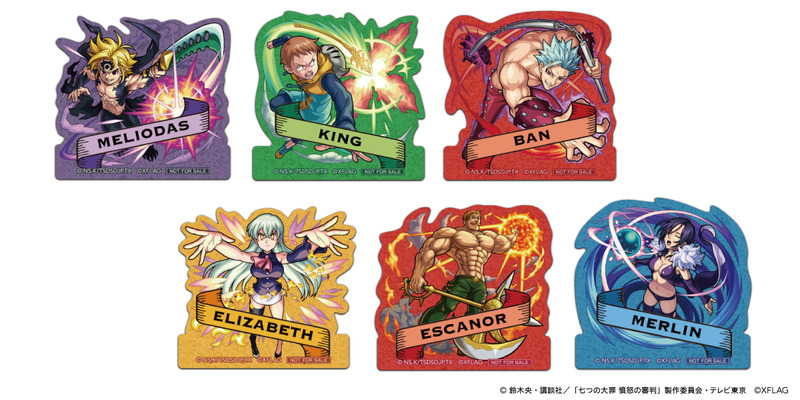 Aside from the cafe, customers can also buy some merchandise based on the franchise:
It includes acrylic keychains, badges, clear files, posters, and all the numbers below are the prices in yen. For every 3000 yen spent, customers will get an original sticker from one of the 8 types:
So yeah, if you're a fan and happen to be in Japan, the Nanatsu no Taizai cafe seems interesting enough to visit. Both the anime and sequel manga start in January, so guess we'll be seeing the franchise for a while next year!
Source: XFLAG Website
© 鈴木央・講談社/「七つの大罪 憤怒の審判」製作委員会・テレビ東京 © 鈴木央・講談社/「七つの大罪TVSP」製作委員会・MBS © XFLAG