Season 2 of the Komi Can't Communicate anime has received a new key visual, along with cast additions, and theme song information. The sequel will premiere on April 6, 2022.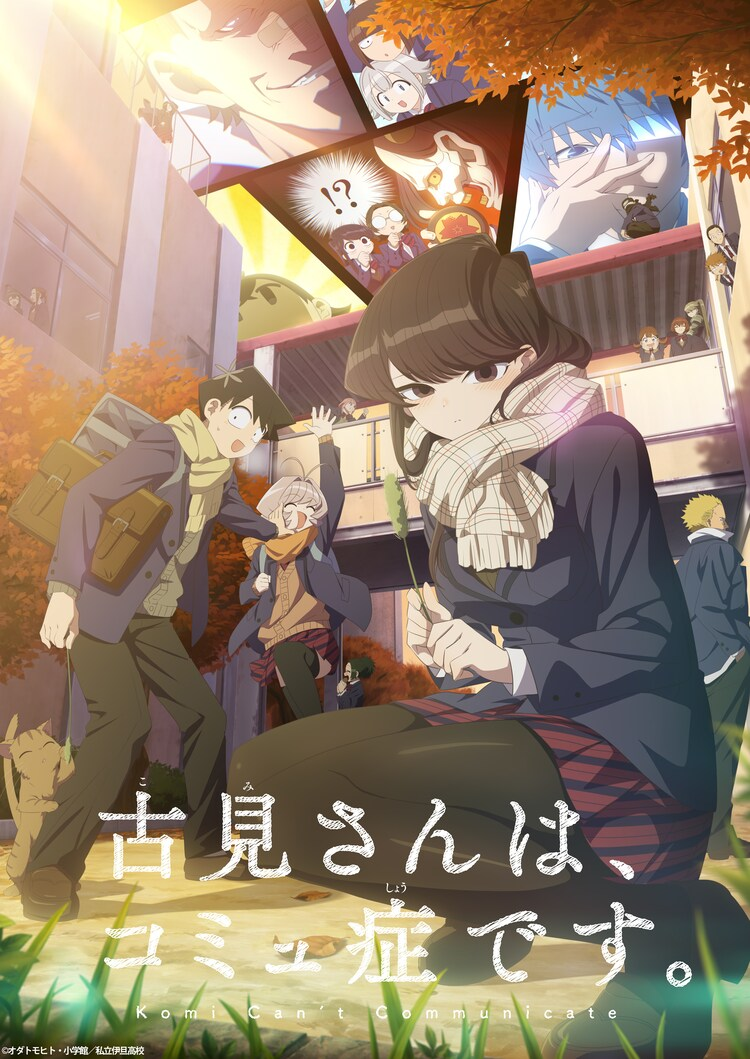 The official website also revealed that Miku Ito will perform the anime's opening theme "Ao 100 Shoku", while Fantastic Youth will be singing the ending song "Koshaberi Biyori".
Shinichiro Kamio will also join the cast of the series as Makoto Katai.
The voice actor gave his comment regarding the role:
Katai Makoto, he's really a nice guy, isn't he? His straightforward nature makes his behavior consistent. He has got a well-trained body with his sincere training, he has a simple scary face, and this man genuinely "can't communicate." I'm really looking forward to playing him, and I'm delighted to voice Katai Makoto. I will give it all I've got. One more thing, it makes me feel he is just like me that he likes Tadano-kun very much.

Translated by Bushido Samurai
The first season of the Komi Can't Communicate aired in the Fall 2021 anime season, and it had a total of 12 episodes. Kazuki Kawagoe directed the series, with Ayumu Watanabe as the chief director. Studio OLM (Pokemon) took care of the animation. The series is a Netflix exclusive.
Also Read:
Komi Can't Communicate Season 2 Planned for April 2022
Shogakukan started publishing Tomohiko Oda's Komi Can't Communicate manga in May 2016, and it currently has 24 volumes available. Viz Media licensed the series in English:
The journey to 100 friends begins with a single conversation. Socially anxious high school student Shoko Komi's greatest dream is to make some friends, but everyone at school mistakes her crippling social anxiety for cool reserve! With the whole student body keeping their distance and Komi unable to utter a single word, friendship might be forever beyond her reach. Timid Tadano is a total wallflower, and that's just the way he likes it. He lives to blend in with the background. All that changes when he finds himself alone in a classroom on the first day of high school with the legendary Komi. He quickly realizes she isn't aloof, she's just super awkward. Now he's made it his mission to help her on her quest to make 100 friends!

Viz Media
Source: Official Website
©Tomohito Oda, Shogakukan/Itan Private High School