Love Live family is getting a new addition: Liella (Love Live! Superstar!!). For the people who are familiar with the Love Live! franchise, you would know that there are already 3 idol groups:
μ's
Aqours
Nijigaku (short for Nijigasaki Gakuen School Idol Club).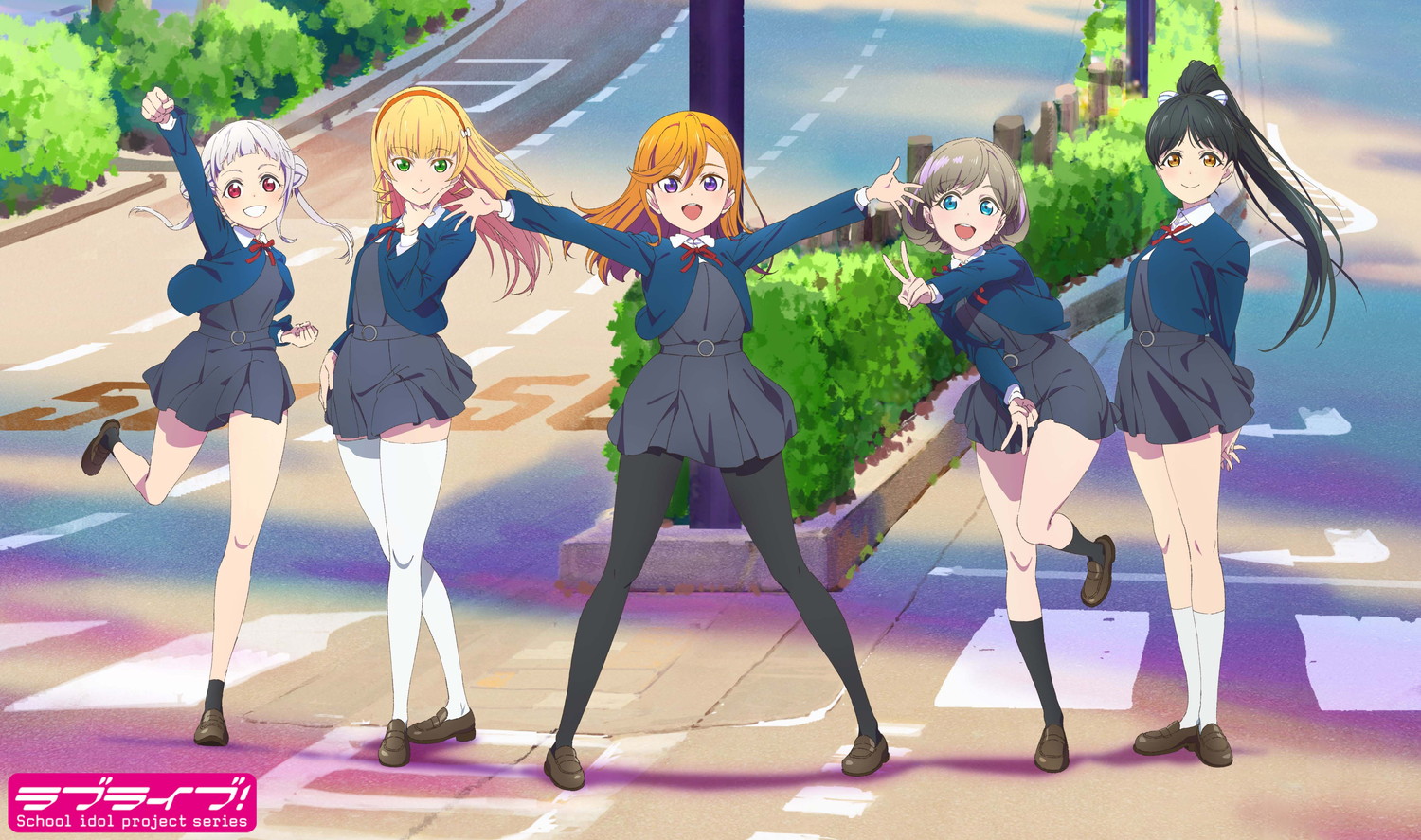 What is Liella?
Liella (pronounced Ri-e-ra in Japanese) is a group of five girls from Yuigaoka Girls' High School. Based on the visual above (from left to right) the girls are: Arashi Chisato, Heanna Sumire, Shibuya Kanon, Tang Keke, and Hazuki Ren.
Yuigaoka Girls' High was a recently opened school, so all five girls are first years. Therefore, Liella's goal is to make Yuigaoka Girls' High a reputable school and to draw other rising high school students to enter Yuigaoka High.
The name was a fan submission. Moreover, according to Tora-san, the fan who submitted the name, "Liella" is the combination of the word "lier" which means connected, and "brilliante" which means brilliance. The group's name fully reflects the story of the five Yuigaoka girls who will have to connect with each other in order to be the superstars that they dream to be of.
---
There isn't much known about Liella, but I have high expectations for them. Considering how popular the older groups are, Liella is definitely going to follow after their footsteps and create a lasting impact on their fans! I'm definitely looking forward to what these girls will give us! I do wonder if they're going to have new members being added to their group, considering how traditional Love Live! groups all have at least nine members (μ's has 9, Aqours has 9, and Nijigaku has 10). If they do, it would be really refreshing to see new girls, but the current group is looking really good already!
What do you think? What do you expect from Liella? Do you think Liela will be able to follow after the legacy made by μ's, Aqours, and Nijigaku? Let us know in the comments!
Sources: Liella Official Website and Love Live Official Twitter