Mushoku Tensei: Jobless Reincarnation Season 2 has released the preview images for episode 3 "Quick Approach." Rudy and Sara are shown hanging out, as well as Soldat Heckler from the Stepped Leader party. Check out the preview images via the official website for the anime: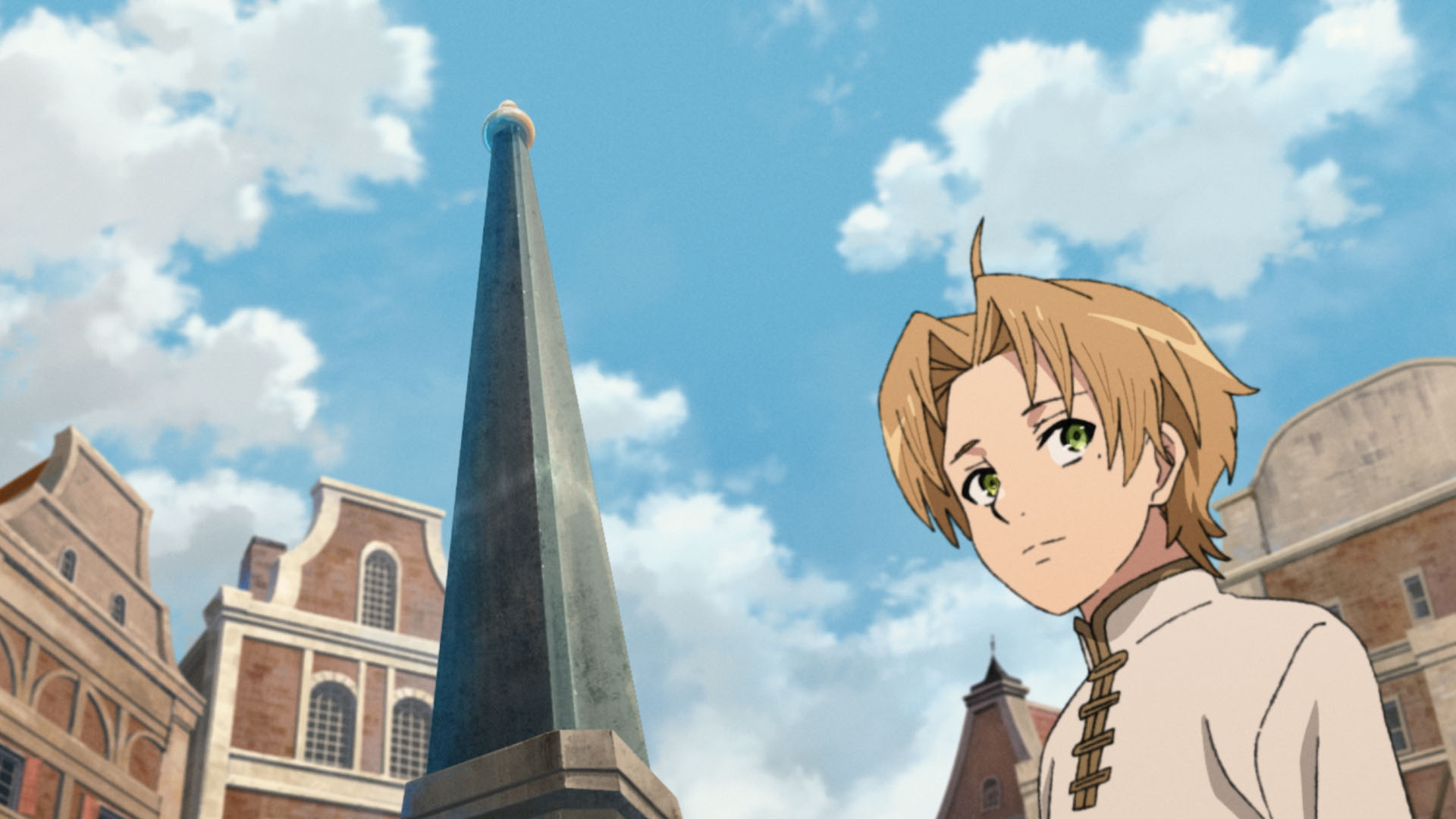 The official website describes the synopsis for the episode:
Since the incident when Rudeus saved Sarah's life, the way Sarah treats him has changed and the two became closer. Sara invites Rudy to go on a date with her to buy a new dagger. The two enjoy shopping, and the atmosphere grows as they talk at a bar. While Eris crosses his mind, Sara's attitude toward him makes Rudy decide to go for it…!
Episode 3 of Mushoku Tensei Season 2 will premiere next Sunday on July 23. Studio Bind returned to animate the sequel. Crunchyroll is streaming the anime, and they describe the story:
When a 34-year-old underachiever gets run over by a truck, his story doesn't end there. Reincarnated in a new world as an infant, Rudy will seize every opportunity to live the life he's always wanted. Armed with new friends, some freshly acquired magical abilities, and the courage to do the things he's always dreamed of, he's embarking on an epic adventure—with all of his past experience intact!
Source: Official Website
©Rifujinnamagonote/MF Books/"Mushoku Tensei" Production Committee