My Hero Academia Episode 103 is definitely a "calm before the storm" episode. With the Endeavor Agency Arc underway, Deku, Bakugo, and Todoroki begin their training and they have a lot to learn.
How Hawks Learned What He Knows
In episode 102, we saw Hawks give a coded message to Endeavor regarding the League of Villian's plans. This time around we see how Hawks obtained that information leaving no stone unturned.
In a visit to the League's headquarters, Hawks is praised for his work so far. After leaving the room he makes sure to leave a feather in the door. This allows him to hear what they're saying after he left. And what comes next is what we know now – the enormous attack set to happen in four months.
Endeavor realizes that Hawks has been working undercover. He puts two and two together and realizes the heroes training set by the commission was a way for everyone, student and hero, to prepare for the war to come.
Heartfelt Moment, Endeavor Moved
Usually, the heartfelt moment goes at the end of these articles but I feel rebellious. It also sticks to the episode chronologically.
Endeavor has a talk with the three before they go off training. Deku explains to Endeavor what he wants to work on — controlling Blackwhip and Air Force. Bakugo explains he wants to find out what he can't do. And Todoroki…
Well, you have to watch the episode to truly feel what Todoroki says. It was an incredible stand-your-ground moment. The best part? Endeavor was moved by it to the point he almost sheds a tear.
This article doesn't do the scene justice. Go watch it!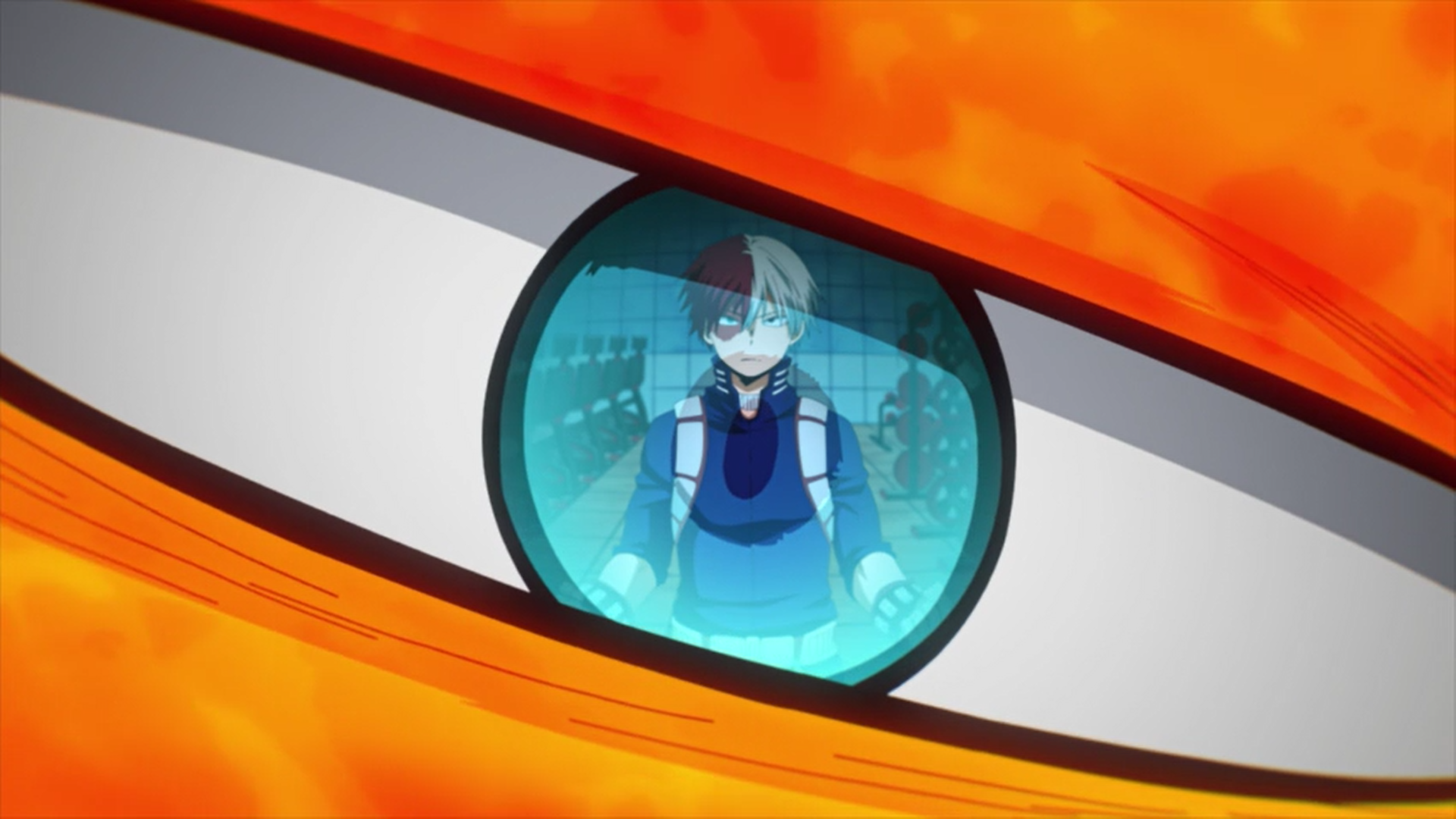 Endeavor Proves To Be A Good Mentor
The group goes out into the district Endeavor looks over. He explains to them that while hard work at UA matters, experience with hero work matters more. That the accumulation of the little things you do in the field, slowly makes its way into their subconscious.
After turning a corner while maintaining his incredible speed, the other three are mesmerized. Endeavor explains things they learn will eventually be like driving a car. You know to hit the brake, gas pedal, etc. subconsciously. The same goes for their quirks and how to use them.
Endeavor challenges them to a race to a nearby villain. While they lost, he gives them advice on how to use their quirks to help. It's almost like Endeavor is acting as a good mentor.
The episode ends along with their training for the day.
Preview Next Week
Episode 104 of My Hero Academia will air next Saturday, July 17th, on Crunchyroll and Funimation. If you thought episode 103 of My Hero Academia was great, then make sure to vote for it in our weekly poll!
Next week, we will see Tsu and Uraraka training alongside Selki yet again!
What was your favorite moment from episode 103? Has anyone moved up or down on your favorite character list after this episode? Leave your comments about the episode down below!

All images via Crunchyroll
©「僕のヒーローアカデミア」製作委員会©堀越耕平/集英社