Shogakukan has revealed that Wataru Watari's Oregairu is getting a new novel, which will tell the story of Yui Yuigahama. The title for the new novel is: "My Youth Romantic Comedy Is Wrong, As I Expected. Connection". The novel will be available on September 17, 2021.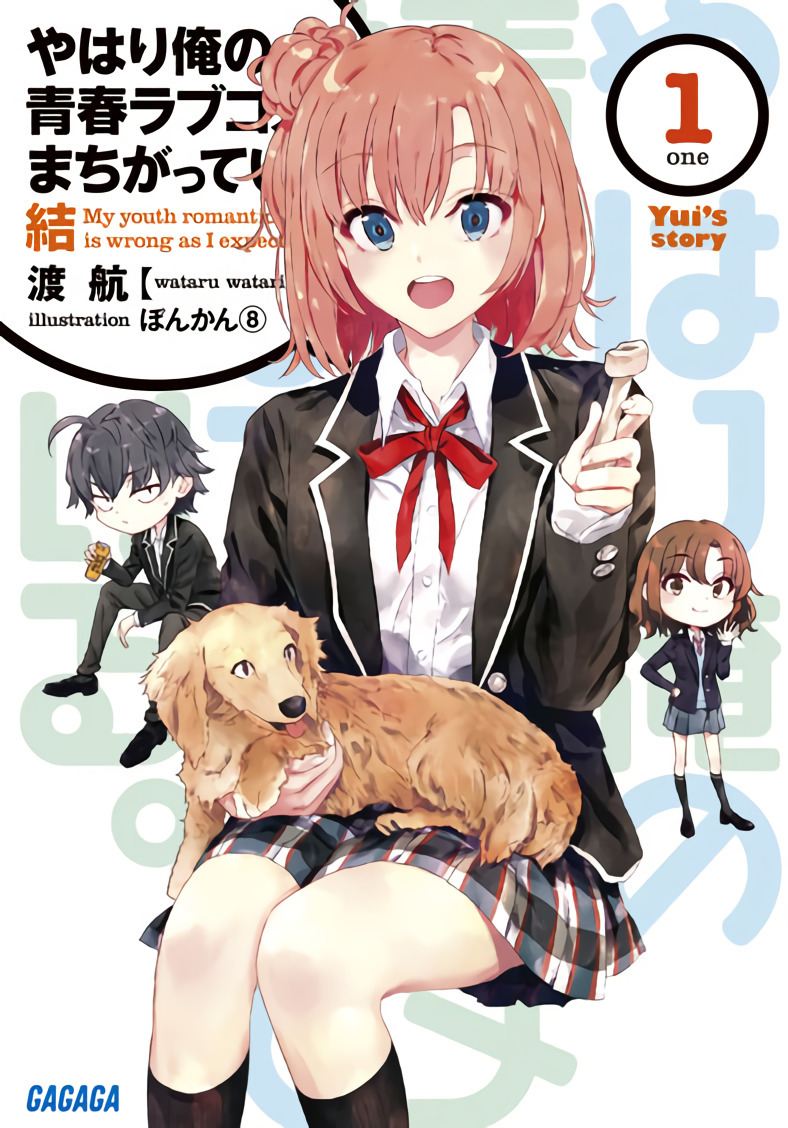 The Synopsis of the New Oregairu Novel
After a lively and warm party, the winds of winter drift through Christmas, and the thought that Yui keeps hidden in her heart flickers from its touch. She knows there will be prayers left unanswered, and wishes that will remain wishes forever, but she knows for sure that there is something she wants. She doesn't care if it's a lie if it's wrong if it's not how things are supposed to go. So long as she can hold that hand. It is, after all, a night of wishes, with as many stories to be counted as there are wishes whispered in the wind. And this is one such story, the story of Yui Yuigahama.
Just as with the main novel series, Wataru Watari is writing the story and Ponkan8 is doing the illustrations. Wataru's Romcom novel Oregairu was first published on March 28, 2011, and ended on November 19, 2019. The novel has 14 volumes in total and 168 chapters, with 3 short story collections. In addition to the light novel, multiple spin-offs also exist. The light novel also has an anime adaptation, which first aired in 2013. The anime ended in 2020 after 3 seasons, and during this time the whole franchise rose in popularity.
Source: Shogakukan
©渡 航、小学館/やはりこの製作委員会はまちがっている。完