Hilariously stupid yet entertaining: a phrase to sum up episode 6 of Police in a Pod. As I was expecting another serious issue, the series just dropped this twenty-something-minute episode that I had to pause several times while laughing–and somewhat cringing at the exaggerated versions the characters portray in their duty. Surely, this is a breath of fresh air again after the stressful nature of the subject tackled in episode 5.
In the first half of the episode titled The Roaring Mixer, we see Kawai and Fuji all dressed up as they go to a bar for a mixer, an informal party where people can mingle and interact with each other. I was confused at first as to why they didn't call it a blind date, but I guess it was called this since it was an exchange of people between professional groups, in this case with police officers, nurses, and other office workers.
This episode really established the funny competition between Fuji and Minamoto, both in their professional job and in informal events. During the mixer event, the duo kind of went 'head-to-head' with one another, but also showed indirect concern for each other. Well, not in a romantic way, but in a realistic sense, such as giving the advice to pursue further from their line of profession.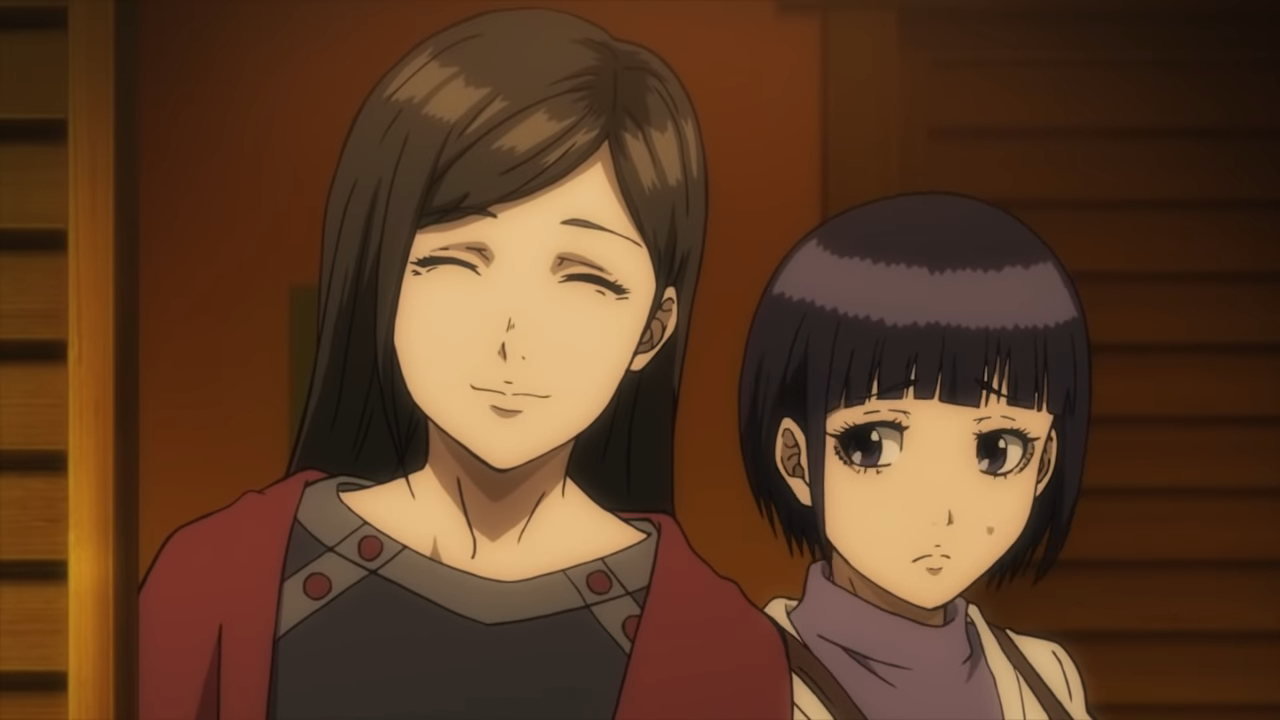 It's also worth noting how both the duos Fuji and Kawai, as well as Minamoto and Yamada kind of 'fabricate' their own stories to establish an ideal representation of their own professions. I mean… isn't that relatable to all of us, especially those in the workforce? We sprinkle a lot of pretentious extras when we tell people about our job. The catch? Just to impress other people.
As hilarious as this sounds, if you think about it, it's also a sad thing as well. We often rely on the standards of other people to the point we pretend that our work is fine. What a subtle move for Police in a Pod to include this scene for reflection.
Meanwhile, the second part of episode 6 called Runaway Police, is a hilarious fit concerning the chief police officer scolding the Criminal Affairs division of the Machiyama Police Box for being involved in reckless driving using their official vehicles. It's a bit odd for Police in a Box to tackle this issue, as the latest data from the International Transport Forum shows that an average of 0.4 road fatalities were recorded for every 10,000 registered vehicles in the country in 2019, making Japan a country with some of the safest roads globally.
Facts aside, I think what's hilarious during this second part is–once again–Fuji and Minamoto busting everything on their end, all in the name of being first in the crime scene. It ends on a funny twist with the one who reported the 'crime' mistaken the farmer with a sickle as a 'mad man wreaking havoc on a village'.
This hilarious fit during episode 6 of Police in a Pod truly demonstrated the long-aged debate on the low accuracy of eyewitness testimony in crime incidents. Multiple studies have been conducted already by academics globally that eyewitness testimony is not ideal as crime evidence since the sensory perception among the witnesses can be "contaminated" by external factors or that eyewitness testimony given weeks after the incident may have also degraded over time.
Once again, Police in a Pod episode 6 managed to give me a good hearty laugh about their inner workings. Can't wait for next week's misfit adventure of the police officers at Machiyama Police Box. You can watch Police in a Pod on Funimation, Muse Asia, and Bilibili, and if you liked the series don't forget to vote for it in our weekly poll.
All images via Muse Asia.
© Miko Yasu, Kodansha/Hakozume Production Committee