The upcoming Rascal Does Not Dream of a Knapsack Kid movie revealed the main trailer and special visual ahead of the December 1 premiere date in Japan. Studio CloverWorks is animating the movie, which is the follow-up to the Rascal Does Not Dream of a Sister Venturing Out, which premiered in June of this year.
Souchi Masui is directing the movie, with Masahiro Yokotani on the script. Satomi Tamura is in charge of the character designs. The main cast, led by Kaito Ishikawa and Asami Seto, is returning.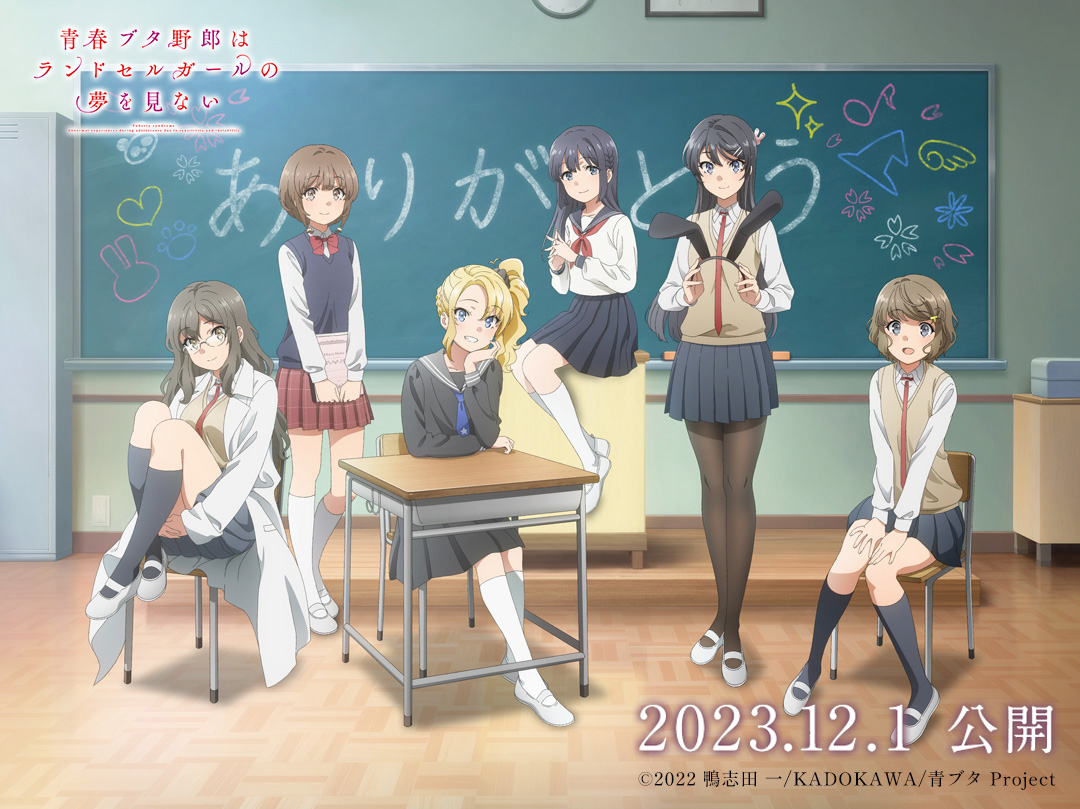 Rascal Does Not Dream of Bunny Girl Senpai (Seishun Buta Yarou wa Bunny Girl Senpai no Yume wo Minai) is a Japanese light novel series written by Hajime Kamoshida and illustrated by Keji Mizoguchi. The serialization began in April 2014 and is still ongoing. It also received a manga adaptation by Tsugumi Nanamiya, which ran from December 2015 to 2018. Prior to the latest movies, the franchise received a 13-episode TV anime adaptation by studio CloverWorks, as well as a sequel movie titled Rascal Does Not Dream of a Dreaming Girl. 
Yen Press licensed the Rascal Does Not Dream of a Knapsack Kid novel, and they describe the story:
March has arrived, meaning there's only one month left in the third term. Mai's graduation has come and gone. This might be a time for change, but that isn't nearly enough to explain why Sakuta meets a little girl who looks just like Mai did when she was a child actress. Before he can even begin to unravel this fresh mystery, his father calls. Their family hasn't lived together since Kaede was bullied. Two long years later, their mother says she wants to see her daughter. What's changed, and what's stayed the same? There's only one way to find out…
Source: Official Website
©2022 HAJIME KAMOSHIDA/KADOKAWA / AOBUTA Project