Russia bans Crunchyroll, one of the widely known legal anime streaming services, for violating Russian law. The shows with "adult content" were not labeled as "R +18" shows, which resulted in the ban.
On April 13, the Roskomnadzor, Russia's Federal Service for Telecommunications Supervision, reported that several shows available on Crunchyroll are in violation of Russian law. As a result, they completely blocked the well-known site in their area. Fortunately, the app is still functional for all mobile devices as of now. If you are wondering about the series which caused the ban, you can see them below:
-Darling in the FranXX
-Konohana Kitan
-Ore ga Suki nano wa Imouto dakedo Imouto ja Nai (My Sister, My Writer)
-Tsugumomo,
-Tenshi no 3P! (Angel's 3Piece!)
-Girly Air Force.
In response, Roskomnadzor stated that the listed series were incorrectly cataloged because they contained "adult content," as defined by the country's laws. This is not the first time the federal government has had a problem with Crunchyroll. They had previously sent them warnings, resulting in restricted access to the anime series "Isekai Maou to Shoukan Shoujo no Dorei Majutsu (How NOT to Summon a Demon Lord)" in their region.
Of course, Crunchyroll issued a statement regarding the issue, stating that they will work to resolve the issue as soon as possible.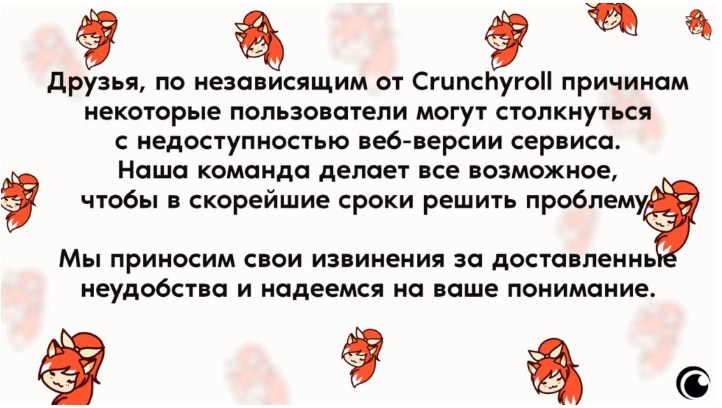 Source: Crunchyroll on VK, Dtf