The upcoming sports anime Shoot! Goal to the Future has released a new trailer ahead of its July premiere. The anime trailer features the ending theme "Rivals" by J-pop duo all at once. The duo consists of members Itsuki and Narito.
Studio EMT Squared is animating the series, with Noriyuki Nakamura directing it. Junichi Kitamura serves as assistant director and Satoshi Dezaki as the series' supervisor. The cast for Shoot! Goal to the Future includes:
Chiaki Kobayashi as Hidoto Tsuji
Yuichiro Umehara as Atsushi Kamiya.
Shunichi Toki as Subaru Kurokawa
Yuki Ono as Jyo Kazama
Shimba Tsuchiya as Kohei Kokubo
Kosuke Toriumi as Yoshiharu Kubo.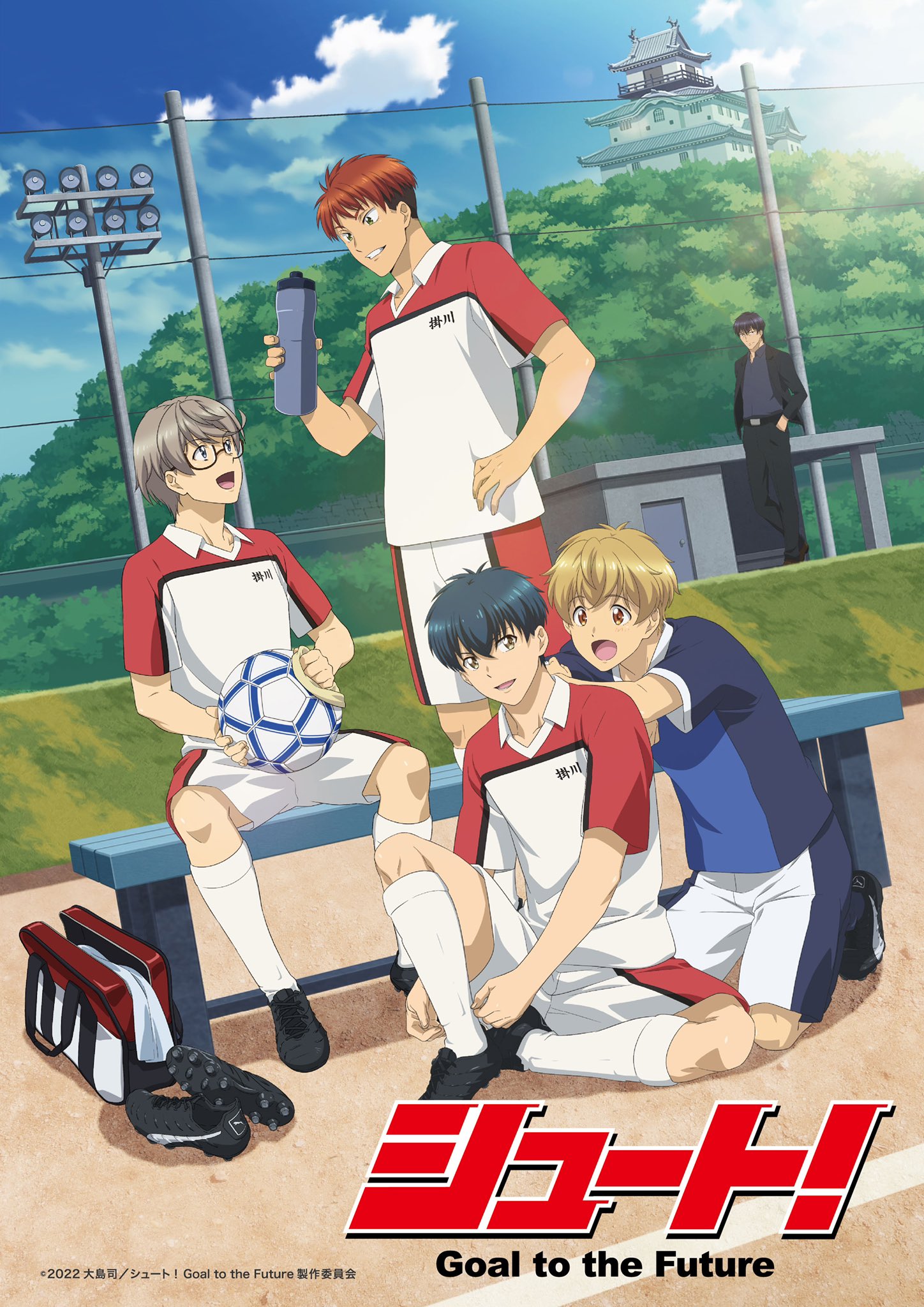 Also Read:
Shoot! Goal to the Future TV Anime Gets Trailer, July 2022 Release Date
Love All Play Anime Reveals New Trailer, Key Visual for Second Cour
Shoot! Goal to the Future is based on the manga series Shoot! by Tsukasa Oshima. It was serialized in the Weekly Shonen Magazine from 1990 to 2003. An anime adaptation was first produced by Toei Animation, and aired from November 1993 to December 1994. The official website for the anime series describes the plot as:
Atsushi Kamiya, a former captain at Kakegawa High School and the world-renowned "courageous captain" for a famous Italian soccer team…And Hideto Tsuji, a student at Kakegawa High School, who seems uninterested in the now-weakened soccer team… Their meeting is the start of a new legend…
Source: Shoot! Official YouTube Channel, Comic Natalie
©2022 Tsukasa Oshima / Shoot! Goal to the Future Production Committee