On April 7, 2021, the official website for Sing a Bit of Harmony anime film posted a new promotional video. Furthermore, the video includes the premiere date and cast of the film. Likewise, it states that the film will premiere in Fall 2021.
Also, you can watch the new promotional video below:
You can also watch the first promotional video as well:
Moreover, here is some of the film's cast:
Tsuchiya as Zion Ashimori
Haruka Fukuhara as Satomi Amano
Asuka Kudo as Tо̄ma
Kazuyuki Okitsu as Gocchan
Mikako Komatsu as Aya
Satoshi Hino as Thunder
What's more, you can check out the key visual of the movie!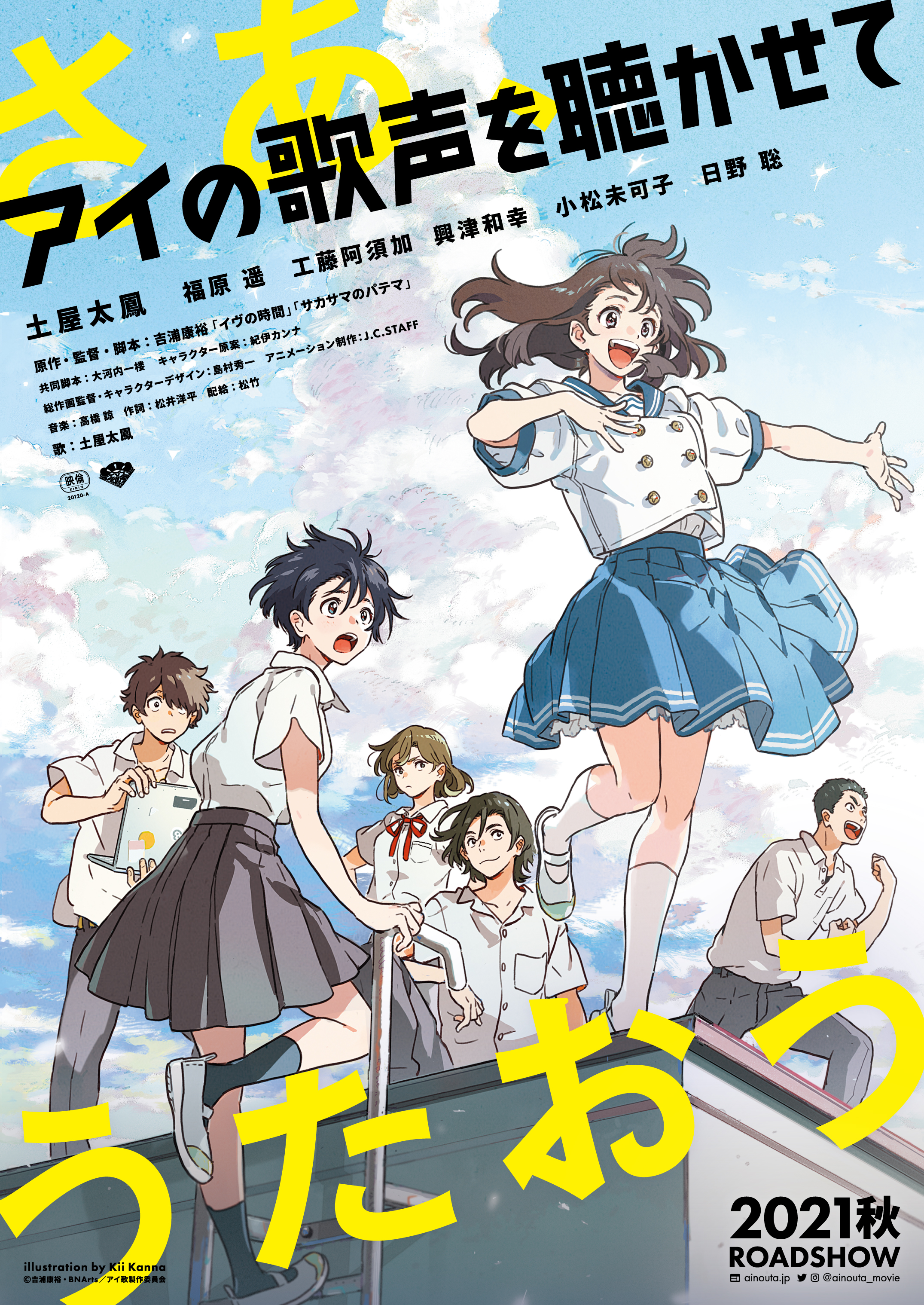 Yasuhiro Yoshiura is directing the anime film and Kanna Kii is the one who drew all of the original character designs. Ichiro Okouchi together with Yoshiura is supervising the script. Also, Shuichi Shimamura is the one in charge of the character animations. Lastly, Ryō Takahashi is working with Yohei Matsui on music composition and songwriting.
The Synopsis of the story:
One day, Zion moved to Kagebe City High School. On the first day of transfer, Satomi, who was isolated in the class, suddenly started singing like a musical, saying "I'll make you happy!" …! Zion becomes a popular person in the class due to his excellent academic ability, outstanding motor nerves and bottomless brightness, but Satomi sings regardless of where Satomi asks, "Singing is prohibited!" I'm going to get involved in a big uproar. And her singing voice ever to hope the happiness of Satomi leads to a change in was a lonely Satomi, it will move even obsession of classmates mind.
For more anime and manga news, just click here!
Source: Sing a Bit of Harmony official website
© 吉浦康裕・BNArts / アイ歌製作委員会