"That Time I Got Reincarnated as a Slime" Episode 41 is out! Everyone in the discussion is angry about Clayman's plans of annihilating Eurazania. As expected, the Great Rimuru (and Raphael), quickly solve the time problem with a new skill — transportation magic! Thus, he entrusts the battlefield to his right hand, Benimaru, and to the 3 Beasketeers. All that's left to do is win! The episode is titled, "The Eve of Battle."
Honestly, it's been such a stressful week for me but after seeing Shuna in her cute yukata, my spirits are instantly up. I also find Shion's idea of "crashing" Walpurgis interestingly funny. It makes sense though. Plus, Rimuru wants to find answers regarding Milim's "betrayal" and who the real mastermind is. While Rimuru will be bringing Shion and Ranga, Ramiris will be bringing Beretta and Treyni. In addition, Veldora will be their ace in case of emergency.
I have to mention that the Senpai-Kouhai relationship between Shion and Diablo is a fun one. Honestly, I thought it was a scary rivalry but I guess they seem to have bonded over their strong affection for Rimuru. (I guess everybody in Tempest does?) There's also the Master-Student relationship of Veldora and Ramiris. Finally, Rimuru's scene alone is awesome. Since Clayman messed with his friends, Rimuru has to make sure Clayman will pay the price for it. Dun-dun-dun!!
Clayman's Army Marches Forward
Meanwhile, in the City of the Forgotten Dragon (Milim's territory), we meet Father Middray and Hermes who are mad about Clayman's forceful orders of cooperation. It's amusing though to watch Father Middray control himself with his red face. However, that intense scene with Yamza, the magic swordsman of ice, was actually really annoying. I have a strong feeling that he's going down in the next episode…
Rimuru's Suprise
The next part is amazing. Rimuru and Phobio tirelessly work all night transporting refugees from Eurazania to Tempest. What an amazing feat! As we've seen from the last episodes, leading a nation is a lot of hard work. All hail the Great Rimuru! Also, I'm really liking Raphael's new interactions!
"That Time I Got Reincarnated as a Slime" episode 41 comes to a close as we see the army off. Honestly, I found this scene super epic and emotional! 10,000 Lycanthropes, 3 Beasketeers, and 4,000 Hobgoblins. The Goblin Riders led by Gobta, Ogres led by Benimaru, Dragonewts led by Gabiru, and 5,000 High Orcs led by Geld. That's a total of 20,000 soldiers moving out! In addition, protecting Tempest is Shion's personal guard, the resurrected goblins, Team Yomigaeri.
To The Battlefield!
It's so exciting! The time has come for Tempest to strike back! It gives me goosebumps to think of everyone's strength and that it's going to be an epic, satisfying, action-packed battle. I almost feel sorry for Clayman's army. Additionally, what makes me happy is how reliable and devoted everyone is to Rimuru. I cannot fangirl enough too. That shot of him using transport magic is so aesthetically pleasing.
All the gears are now in motion. While the Eurazania battle is ongoing, Walpurgis also commences. Meeting the Demon Lords will be so interesting, but seeing a badass Rimuru next week is more exciting!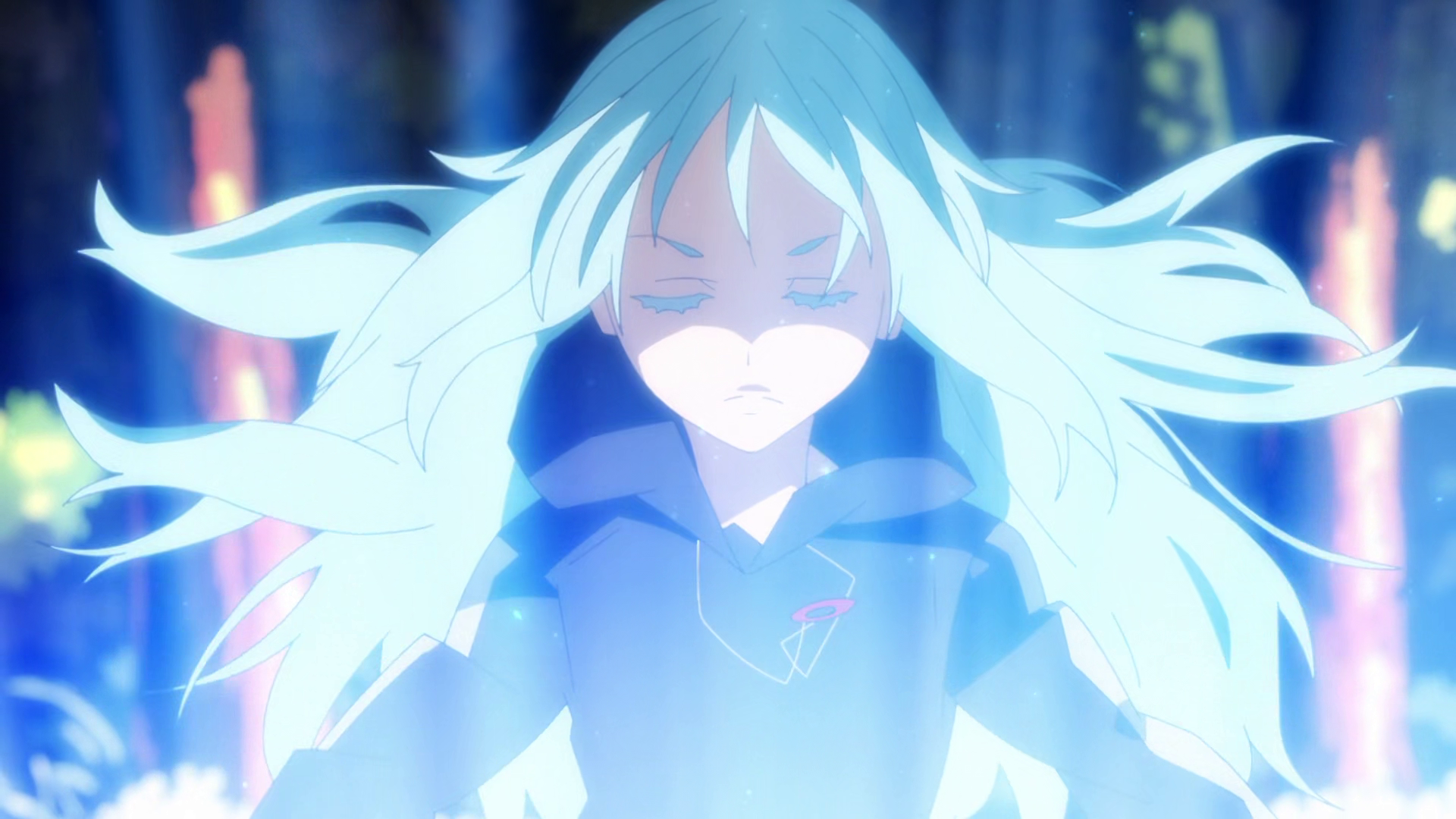 That Time I Got Reincarnated as a Slime Episode 42 Release Date
Episode 42 is titled "The Demon Lords" airs on Tuesday, August 10 at 11:00 PM (JST). It will also be available to watch on Crunchyroll and Muse Asia in select regions.
If you enjoyed this week's episode, make sure to vote for it as well in our weekly poll! Furthermore, you may read all our other Slime articles on the site.
"That Time I Got Reincarnated as a Slime" or "Tensura" for short, is an anime adaption of the light novel by Fuse. It follows the story of how Mikami Satoru reincarnates to another world as a slime monster! He eventually obtains the name Rimuru and begins his quest to create a world that's welcoming to all races. 8bit studio is handling the animation production.
Images via Crunchyroll
Official Tensura Website
©Taiki Kawakami, Fuse, KODANSHA/"Ten-Sura" Project