A scene from The Devil is a Part-Timer anime has made its way to a recent global advertisement for popular fast-food chain McDonald's. The ad, titled "As Featured in Meal," featured various snippets of popular TV shows, music videos, and films that mention or depict McDonald's.
It is worth noting that The Devil is a Part-Timer! features the main character Sadao Maou, a Demon Lord who, when transported to the real world from Ente Isla, worked as a part-time employee for the MgRonald's franchise, a spoof to the McDonald's franchise. Later on, he was promoted to a full-time role of Assistant Shift Manager. Other characters who ended up working alongside Sadao include Emi Yusa and Chiho Sasaki.
The Devil is a Part-Timer! is the only anime title that was featured in the ad, alongside popular entertainment titles such as The Fifth Element, Friends, The Office, Richie Rich, From Paris With Love, among others. The ad was released as part of the promotional material for the second season of Loki, which will be streaming on October 6 on Disney+.
The anime currently has two seasons, with the first season airing April to June 2013. A second season was announced on March 2021, with the first part airing from July to September 2022. A "third" season was then announced, which was actually a sequel to the first part of the second season.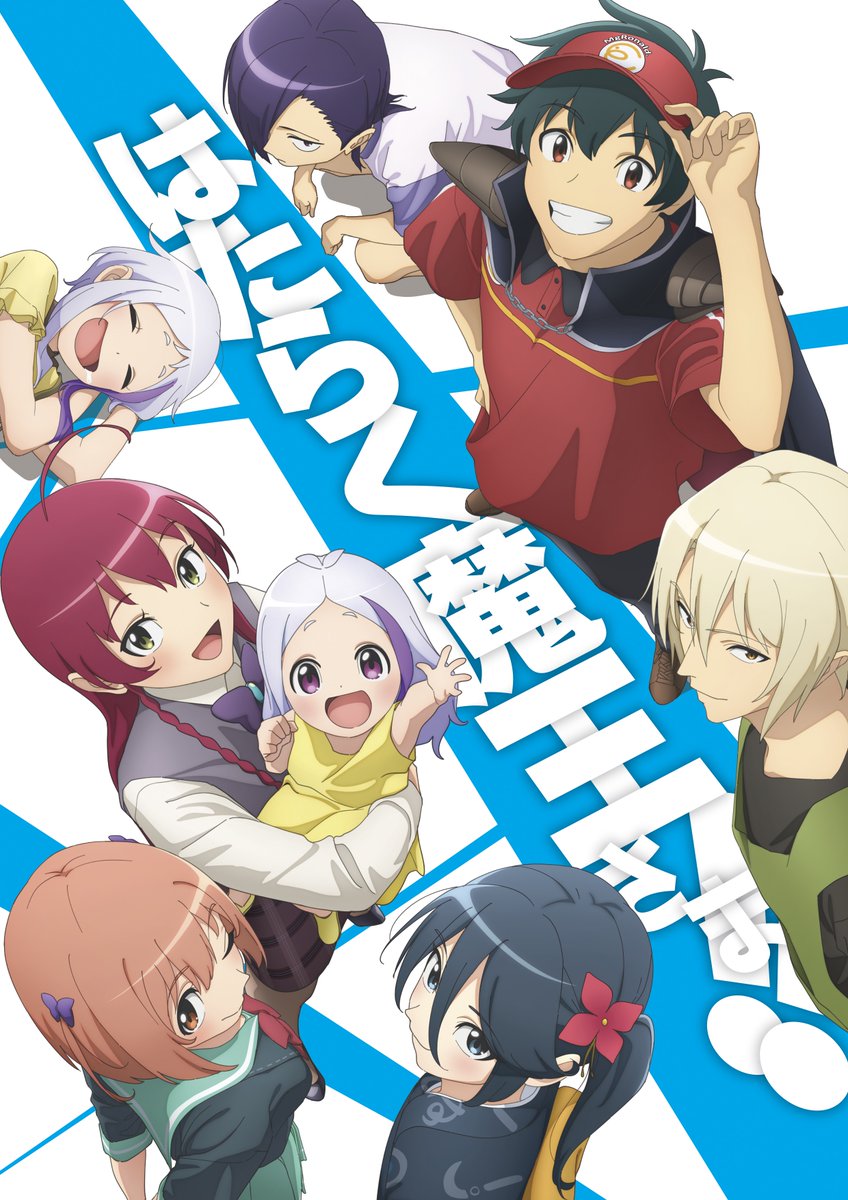 The anime is based on a light novel series written by Satoshi Wagahara and illustrated by Oniku (029). Yen Press is publishing the original The Devil is a Part-Timer light novel series in English and describes the plot as:
Do you want fries with your hellfire?
A portal opens in the courtyard of the Devil's Castle (a tiny walk-up). From it emerges a little girl who calls the Devil King "papa" and the Hero "mama." Ashiya and Chiho are shocked to discover that Maou and Emi had that kind of relationship, but nobody's more surprised than the two new "parents." Will Maou the breadwinner be able to make the grade when it comes to child rearing? And will this spell the end of the starry-eyed Emi's romantic ambitions?
It is worth noting that this was not the first time McDonald's had made anime collaborations, as it became one of the sponsors of the 2017 donghua title The King's Avatar. They also had campaigns in collaboration with titles such as One Piece and Suzume. It also launched a mini-series titled Mirai no Watashi which was animated by Studio Colorido. Released in 2016, this aimed at attracting part-time workers for McDonald's in Japan.
Source: McDonald's YouTube Channel
© 2021 Satoshi Wagahara / KADOKAWA / MAOUSAMA Project