Season 3 of The Devil Is a Part-Timer TV anime revealed an updated version of the key visual. The upcoming sequel is officially titled The Devil Is a Part-Timer!! 2nd Season, but is a direct continuation of the story from previous seasons.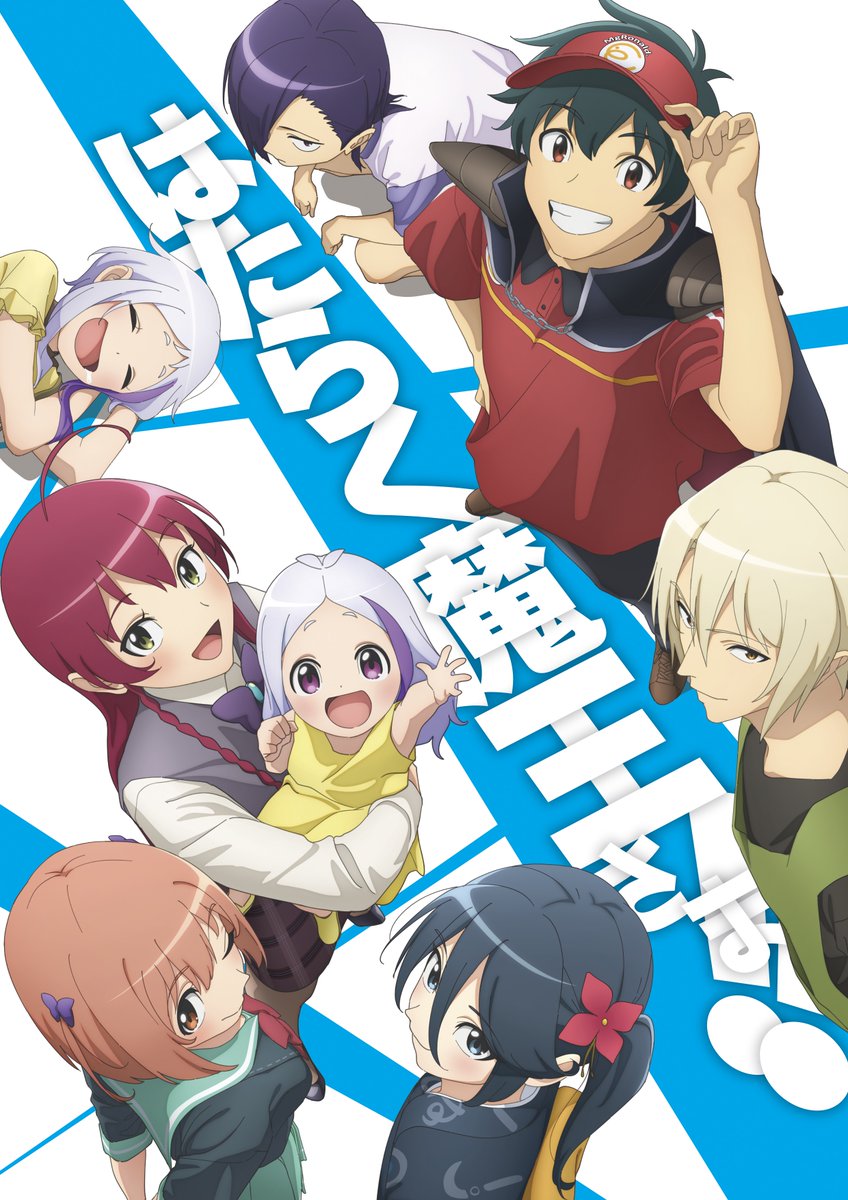 Studio 3Hz is animating the series which will premiere on July 13. WHITE FOX animated the first season of The Devil Is a Part-Timer anime. The main cast includes:
Ryota Osaka as Maou Sadao
Yoko Hikasa as Emi Yusa
Nao Toyama as Chiho Sasaki
Yuki Ono as Shiro Ashiya
Hiro Shimono as Hanzo Urushihara
Kane Ito as Suzuno Kamazuki
The recently revealed trailer unveiled the opening song titled "Town Without Light" by nano.RIPE and Liyuu's "bloomin," which will be the ending theme.
The anime is based on a light novel series written by Satoshi Wagahara and illustrated by Oniku (029). Yen Press is publishing the original The Devil is a Part-Timer light novel series in English and describes the plot as:
Do you want fries with your hellfire?
A portal opens in the courtyard of the Devil's Castle (a tiny walk-up). From it emerges a little girl who calls the Devil King "papa" and the Hero "mama." Ashiya and Chiho are shocked to discover that Maou and Emi had that kind of relationship, but nobody's more surprised than the two new "parents." Will Maou the breadwinner be able to make the grade when it comes to child rearing? And will this spell the end of the starry-eyed Emi's romantic ambitions?
Source: Official Twitter
© 2021 Satoshi Wagahara / KADOKAWA / MAOUSAMA Project