The iDOLM@STER Shiny Colors three-part movie has unveiled a new key visual and trailer for its release. The anime is scheduled to premiere in Spring 2024 and will have an advanced theatrical screening in Japan in three parts. The first part starts on October 27 and will run until November 16. The second part will begin on November 24 and run until December 14, and the third part will premiere on January 5 and show until January 25.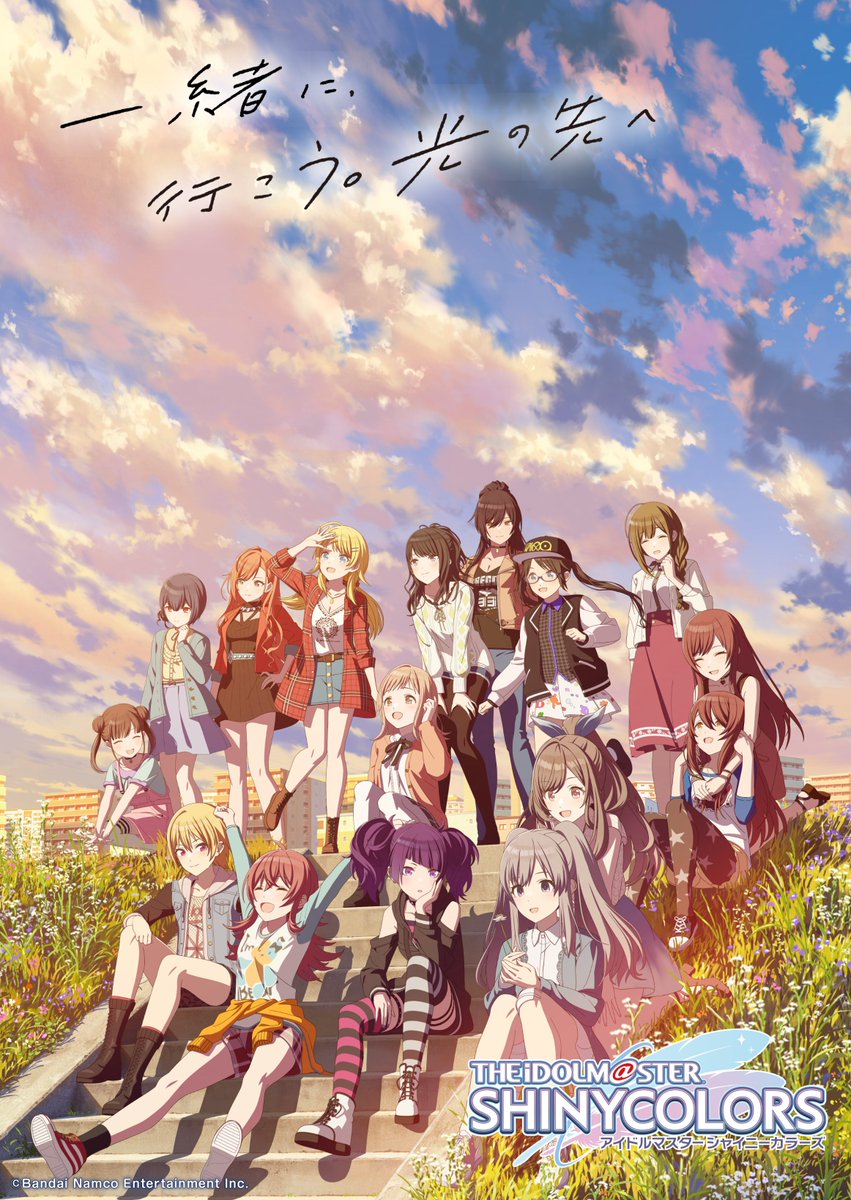 Bandai Namco Entertainment is producing the anime while studio Polygon Pictures is in charge of the animation. Mankyuu is directing while Youichi Kato is writing the scripts and Ryouhei Fukushi is doing the character designs. Lantis is handling the music. The anime previously revealed a visual featuring the character Mano Sakuragi. The cast includes:
Hitomi Sekine as Sakuragi Mano
Reina Kondo as Hiori Kazano
Mayu Mineda as Meguru Hachiyama
Karin Isobe as Kogane Tsukioka
Chisa Suganuma as Mamimi Tanaka
Anna Yamaki as Sakuya Shirase
Shio Kisui as Yuika Mitsumine
Mizuki Yuina as Kiriko Yuukoku
Hiyori Kono as Kaho Komiya
Haruka Shiraishi as Chiyoko Sonoda
Mariko Nagai as Juri Saijo
Wakana Maruoka as Rinze Morino
Akiho Suzumoto as Natsuha Arisugawa
Honoka Kuroki Amana Osaki
Ryouko Maekawa as Tenka Osaki
Noriko Shibasaki as Chiyuki Kuwayama
Hibiku Yamamura as Hazuki Nanakusa
Kenjiro Tsuda as Tsutomu Amai
The iDOLM@STER Shiny Colors is a training simulation gacha game from the iDOLM@STER franchise which was initially launched on Bandai Namco Entertainment's social platform Enza in April 2018. The game became available to download for free on Android and iOS in March 2019.
Source: Official Website and Twitter
©Bandai Namco Entertainment Inc.