February 5, 2021, is the day that the fifth episode of The Quintessential Quintuplets Season 2 finally aired! Titled as "Good Work Today," the episode introduced and revealed the Nakano sister's father. For anime viewers only, the name's still currently unknown, but for manga readers, it's better to keep it a secret. But yes, Mr. Nakano's appearance is officially revealed on the very first clip of the episode! And as usual, beware of spoilers!
But first things first, the episode actually started with Raiha-chan and Fuutarou celebrating the aftermath of the New Year and looking up at their fortunes. Until the Nakano sisters passed by wearing beautiful and elegant kimonos! I mean, don't you agree? And after meeting up with Raiha-chan and Fuutarou, the sisters invited them to their place.
The sisters tried pleasing Fuutarou by giving him a massage but he thinks that the sisters are scheming something. The girls then decided to discuss what to do for Fuutarou since they cannot afford to pay him to tutor them. Finally, the sisters came clean and told Fuutarou that they cannot afford to pay him, but he's actually tutoring them because he wants to.
While studying, Itsuki suggested that the sisters should look for a job. But as usual Fuutarou will surely tell them not to underestimate jobs. He even questioned them if they have what it takes to study and work at the same time. Itsuki even stated she wants to work as a tutor while Yotsuba wants to work at a supermarket. And while Itsuki's busy searching for jobs, her father suddenly called.
On the other hand, Fuutarou is busy with his own part-time job. He even failed baking his own pie! After that, his manager suddenly told him that the shop is going to be rented as a shooting place. And your guess was right! Fuutarou saw Ichika's cute acting and she felt embarrassed! But despite seeing Ichika's ditzy side, Fuutarou commended her hard work and how she keeps improving being an actress.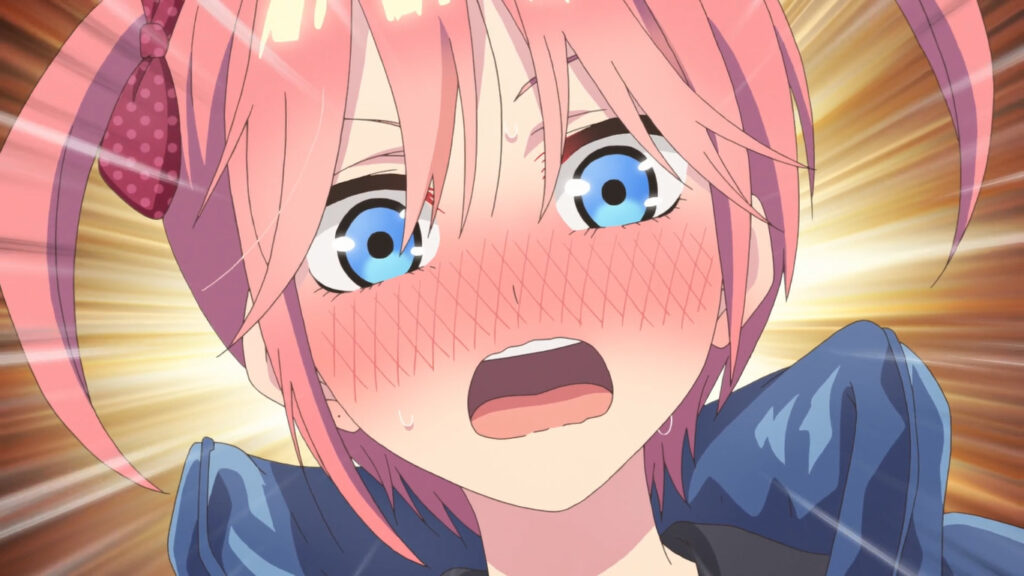 But not all story ends with a good ending, right? Just a little pressure for the whole episode will do. And with that, after Fuutarou, Yotsuba, and Nino went out for grocery, they suddenly spotted Itsuki with their father. Seems something serious is going on right now. So the three of them decided to eavesdrop on Itsuki and their father's conversation. Mr. Nakano ordered Itsuki and the girls to return home as he did not notice any improvements in their grades, especially Yotsuba's. Then Yotsuba suddenly spoke with her father out of the blue. She urged her father that they will never make the same mistake again. And that they want to overcome their difficulties, with Fuutarou.
Now, what are your opinions with Mr. Nakano's appearance? Seems like he's scary but, one thing for sure, he loves her daughters.
You can vote for The Quintessential Quintuplets Season 2 Episode 5 as the best anime of the week here!
What's more, you can read more of our opinions about the airing shows here!
Official Website: The Quintessential Quintuplets 2
©春場ねぎ・講談社/「五等分の花嫁∬」製作委員会