The anime film The Tunnel to Summer, the Exit of Goodbyes won the Paul Grimault Award in the feature category at the recently-concluded Annecy Festival which took place in the city of Annecy in France from June 11 to 17. The Annecy Festival (full name Annecy International Animation Film Festival) is one of the oldest international festivals that celebrates the art form of animation through various techniques such as traditional, cut-outs, claymation, and 3DCG, among others.
Studio CLAP (Pompo: The Cinéphile) animated the movie under the direction of Tomohisa Taguchi (Akudama Drive). The staff also includes:
Character Designs: Tomomi Yabuki
Screenplay: Tomohisa Taguchi
Music: Harumi Fuki
Art Director: Yuki Hatakeyama
Chief Animation Director: Tomomi Yabuki
The main cast for the film included Oji Suzuka as Kaoru Tono and Marie Iitoyo as Anzu Hanaki. The film was released on September 9, 2022 in Japan. Sentai Filmworks has licensed the film for release in North America.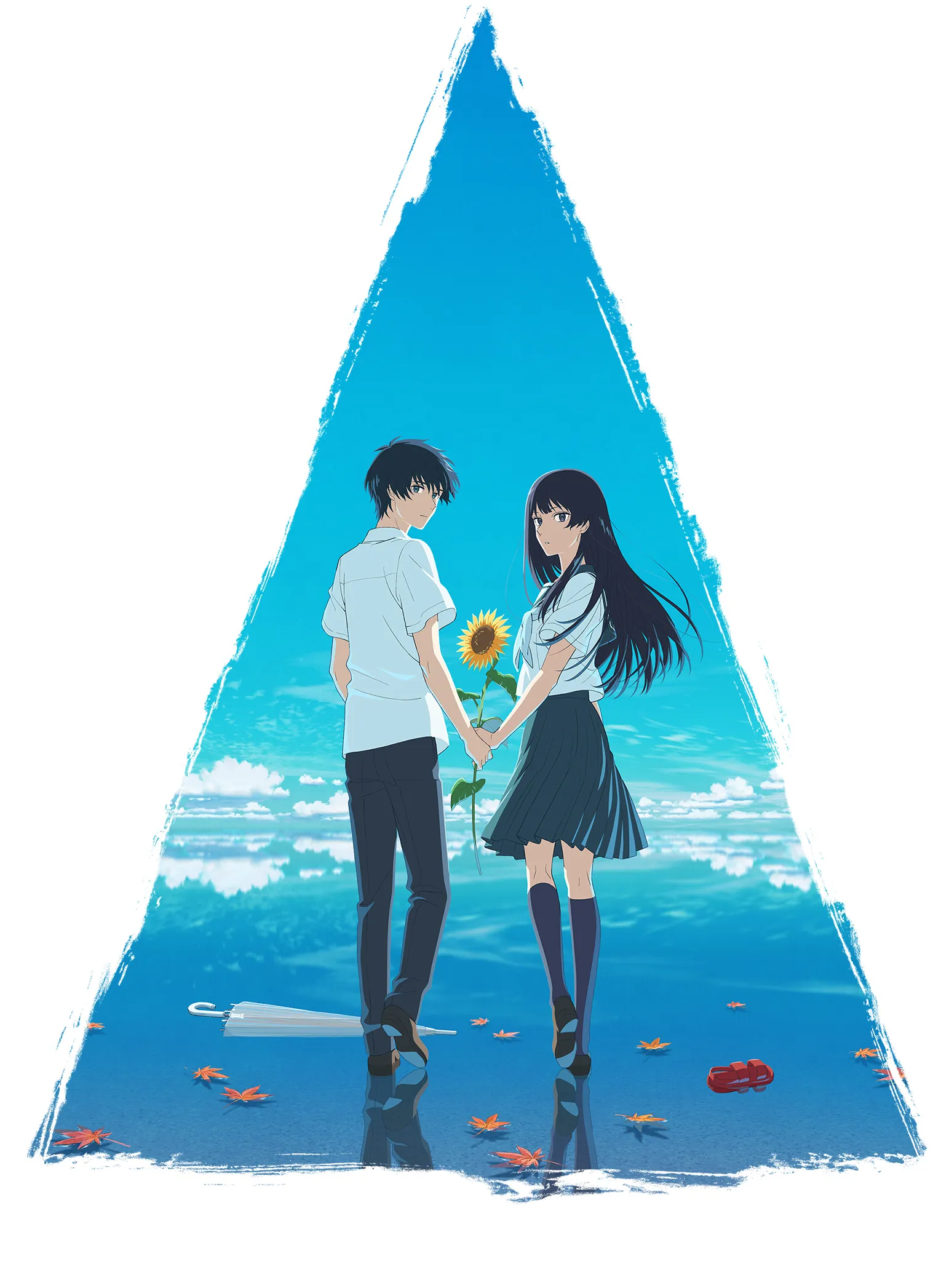 The Tunnel to Summer, the Exit of Goodbyes is a light novel written by Mei Hachimoku and illustrated by KUKKA. A manga adaptation with art by Koudon also exists. Seven Seas Entertainment is publishing both the light novel and manga in English, and describes the story as:
Tono Kaoru heard a rumor: The laws of space and time mean nothing to the Urashima Tunnel. If you find it, walk through and you'll find your heart's desire on the other side…in exchange for years of your own life. On the night Kaoru just so happens to find himself standing in front of a tunnel that looks suspiciously like the one the rumor describes, he finds himself thinking of Karen, the sister he lost in an accident five years ago. To Kaoru's surprise, he's been followed by the new transfer student Anzu Hanaki, who promises to help him experiment with the mysterious tunnel–but what does she want from Kaoru in exchange? And what will he have left to give, after the tunnel's done with him?
Source: Annecy Festival
© 2022 Mei Hachimoku, Shogakukan / "The Tunnel to Summer, the Exit of Goodbyes" Film Partners